Last Updated on 21st April 2022 by admin
The West European country Germany is politically and economically very sound. It is a naturally blessed place with robust mountain ranges, long rippling rivers, dense green vegetation which is home to numerous plant and animal species, beautiful valleys, relaxing beaches and amazing human creations in the form of bridges, buildings, towers, monuments and unrivaled art. All these endowments make Germany one of the most popular tourist destinations in the world. Have a look at these most famous tourist attractions in Germany.
1) Berlin's Brandenburg Gate

Brandenburg Gate in Berlin is a neoclassic architectural styled monument. Frederick William II built this aesthetically rich structure in 1791, that represents Peace. It has a great historical significance as it symbolized the partition of Berlin and German during the cold war but later its "motto" turns into a symbol of peace and unity.
Famous For:
Brandenburg Gate is the most famous landmark in Germany's history, located in the central square of the city Pariser Platz.  The iconic gate is 26 meters high and its length is 65.5 meters. A stunning and motivational sculpture (Quadriga statue) adorns the top of the gate, featuring an image of Victoria (Victory) riding a chariot drawn by four horses, symbolizing peace entering the city.
2) Cologne Cathedral (Kölner Dom)
Cologne Cathedral is a world-famous monument of Germany, built in Gothic style in 1560 and it has undergone several restorations. The ancient masterpiece of German Catholicism has now transformed into the tallest twin-spired church in the world and the largest in Northern Europe. The top floor of the church offers a panoramic view of the cologne downtown. The 157-meter-tall twin tower Church is on the list of World Heritage Sites by UNESCO.
Famous For:
The town Cologne is Germany's most famous city, renowned for its rich culture and religious significance. Cologne Cathedral is the city's main attraction. The beautiful Church edifice bears testament to antique artwork that is both detailed and exquisite. The church is a divine and visually rich monument, with wood carvings of crucified Jesus, the Shrine of three kings and other artisan work depicting biblical events which amaze every visitor.
3) Neuschwanstein Castle, Schwangau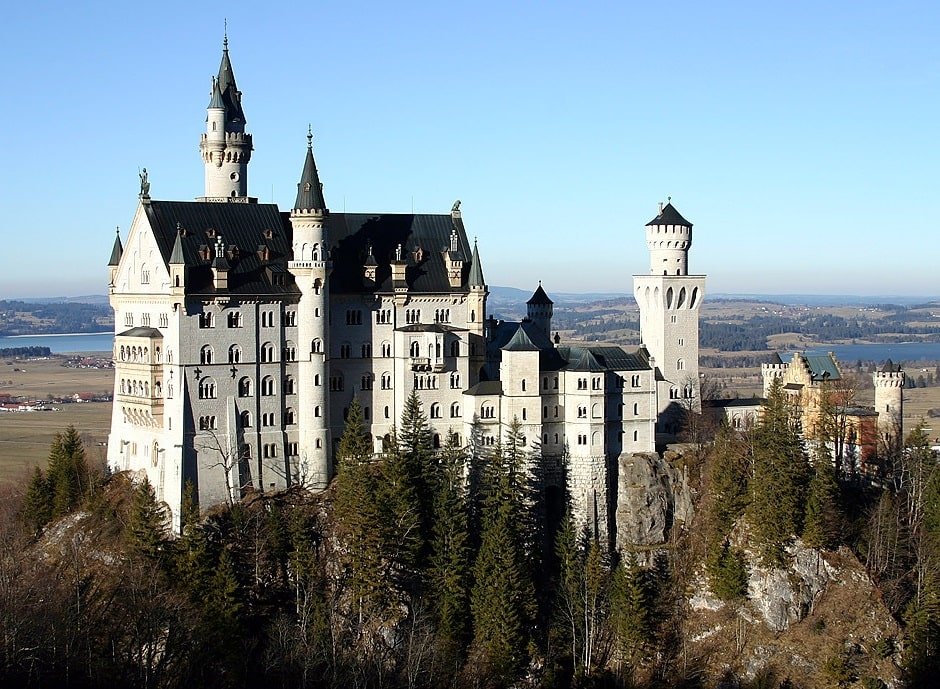 Neuschwanstein is one of the most famous Castles in the world, located in Schwangau hamlet near Southwest Bavaria, and is one of Germany's most iconic landmarks. The lovely mansion was built in medieval-style architecture in 1886. At the pinnacle of the cliff, the castle stands that comprises multiple individual constructions with a height of roughly 150 meters. It is an inspirational model for Disney castle.
Famous for:
The Neuschwanstein castle is embellished in a neo-gothic medieval style, with intricate artwork depicting scenes from stories and poems. It was the first castle to have advanced modern amenities; it features a walled courtyard, magnificent interior, towers, and gardens that give it a fairy tale feel. Towers, ornament turrets, gables, balconies, and beautiful sculptures adorn the entire edifice, giving it a superb Romanesque character.
4) The Black Forest National Park

National Park Schwartzwald is known as the "Black Forest national Park" located in the black forest of Baden-Wurttemberg of Germany. It covers an area of 10000 hectares. It is established on 1 January 2014. National Park is home to several flora and fauna species. Nature has flourished to its maximum without the intervention of humans.
Famous For:
The untamed natural park is home to wild boar, wolves, bats, grouse, otter, lynx, brown trout, fox, woodpeckers, roe deer and falcons. The national park development authorities aim to reintroduce plant and animal species that were native to this land and atmosphere. There are three adventure trails for the visitors to enjoy. The enchanting place offers the view of the most fantastic side of nature comprising mountain ranges, and lakes to free wildly roaming species.
5) Zugspitze

Zugspitze is the highest peak of the Wetterstein Mountain range, in Germany. The enchanting peak lies south of the beautiful town of Garmisch-Partenkirchen. It provides an exciting experience by providing a breath-taking perspective of the area and valleys from atop the mountain. Travelers can use cable cars or cog trains to the top of the mountain.
Famous for:
Zugspitze is situated at an altitude of 2962 m above sea level. This is a great place for outdoor enthusiasts to go hiking and climbing. In winter, the snow-capped peak becomes a winter tourist destination and the best place for skating. It offers a clear view of Germany, Austria, Italy and Switzerland on summer days. Incredible heights and stunning panoramic views from the peak make it one of the most famous tourist attractions in Germany.
6) Hohenzollern Castle, Bisingen

Hohenzollern Castle lies in the south of Hechigan, Baden-Wurttemberg in Germany, at the top of the mountain Hohenzollern. It was built in the 11th century in gothic style architecture. Then after it has undergone several reconstructions work and current castle construction is completed in 1867.
Famous for:
The famous monument of Germany is popular due to its elegant structure, which possesses palatial buildings, chapels and beautiful large gardens. Towers and pinnacles are the most impressive component of the castle reflecting gothic revival style architecture. It is the symbol of the cultural legacy of Germany. Carved paintings and sculptures depicting the royal families and their rich lifestyles give glimpses of German history.
7) Berlin Wall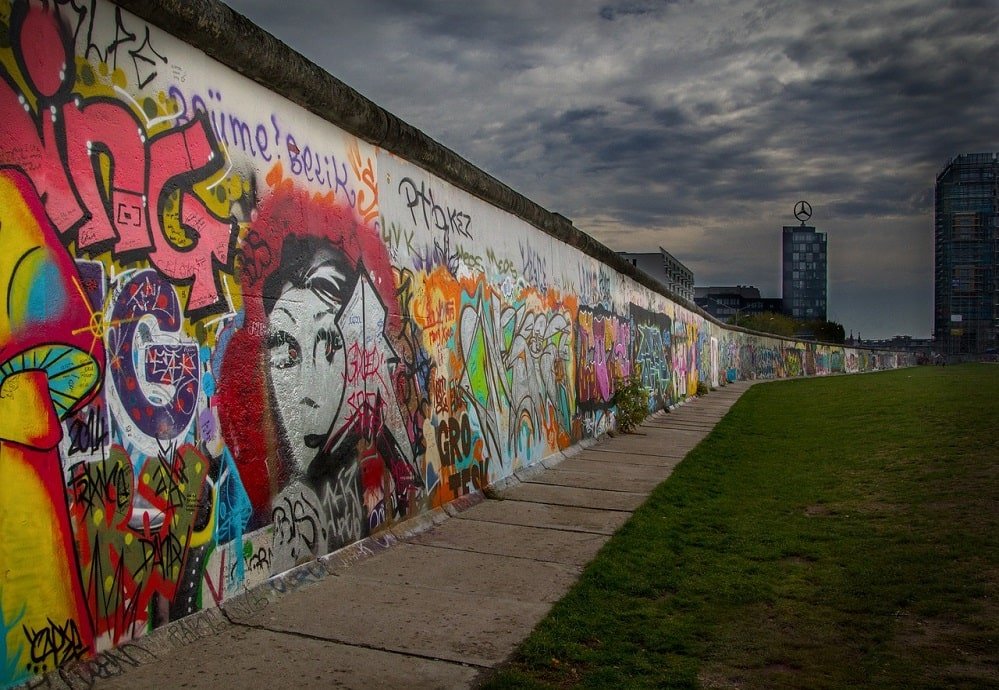 Berlin Wall is a famous landmark in Germany, it has worked as a physical barrier between East Germany and West Germany for years. It is said that the political reasons were responsible for the construction of this wall in Germany, it is constructed in 1961. The wall symbolized the political divisions in Germany and gradually it grew strong and the most prominent political symbol in Germany.
Famous for:
The ancient Berlin Wall was almost 155 kilometers (96 mi) long at that time. It was made of concrete block and also had a barbed wire attached to the top. It used to be a big barrier, but now people come from all over the world to see the amazing murals painted on the wall. Even today, the Berlin Wall stands as a memorial in some parts of the city. It has 105 incredible murals painted on it, making it incredibly appealing and well-known.
8) Rothenburg ob der Tauber, Bavaria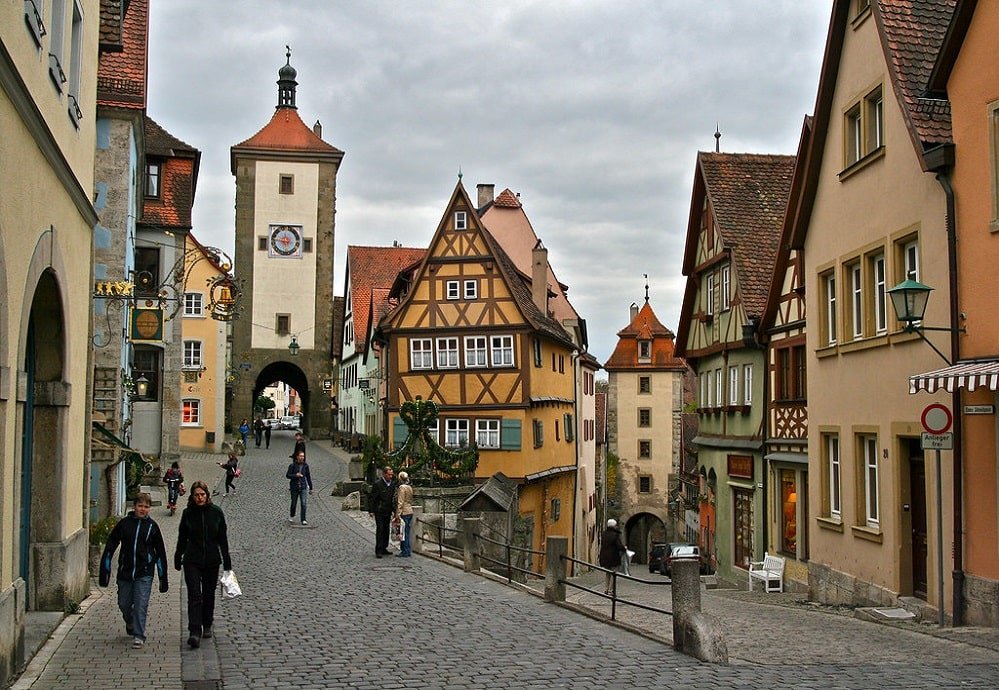 Rothenberg is a most historic and beautiful medieval small town and one of the most popular tourist attractions in Germany. The city is situated on top of the deep valley of the Tauber River in Germany. It is considered worlds wide and Germany's best-preserved medieval wall town. This town is a famous tourist attraction in Germany moreover tourists visit this place from all over the world.
Famous for:
The town is popular with tourists because of the beauty of its vibrant buildings and cobblestone walkways. It is well-known for its Medieval wall, which is composed of half-timbered architecture and tells a fascinating historical story to tourists. The wall is elegantly etched with exquisite stones on which are written the names of those renowned people who donated to the reconstruction of the wall after World War II.
9) Schloss Sanssouci, Potsdam

Schloss Sanssouci is a historic and memorable palace surrounded by a beautiful garden in city of Potsdam near Berlin. Frederick the king of Prussia was built this wonderful Palace. The palace was constructed between 1745 and 1747 by the king as a summer retreat with a long beautiful park which is a great tourist attraction. Sanssouci Park covers about 300 hectares, and about 60 gardeners maintain this beautiful park.
Famous for:
The Sanssouci-Potsdam Park is encircled by magnificent hotels, and travelers have access to all amenities. Every year throughout the summer, the park is transformed into a large platform where people are delighted by music and dance performances. Potsdam is also a popular tourist destination in Germany, thanks to its numerous garden parks and the beauty that comes from its UNESCO heritage. The lush greenery of parks and water ponds surrounded by lovely parks are enticing and entice visitors to stay here.
10) The Rhine Valley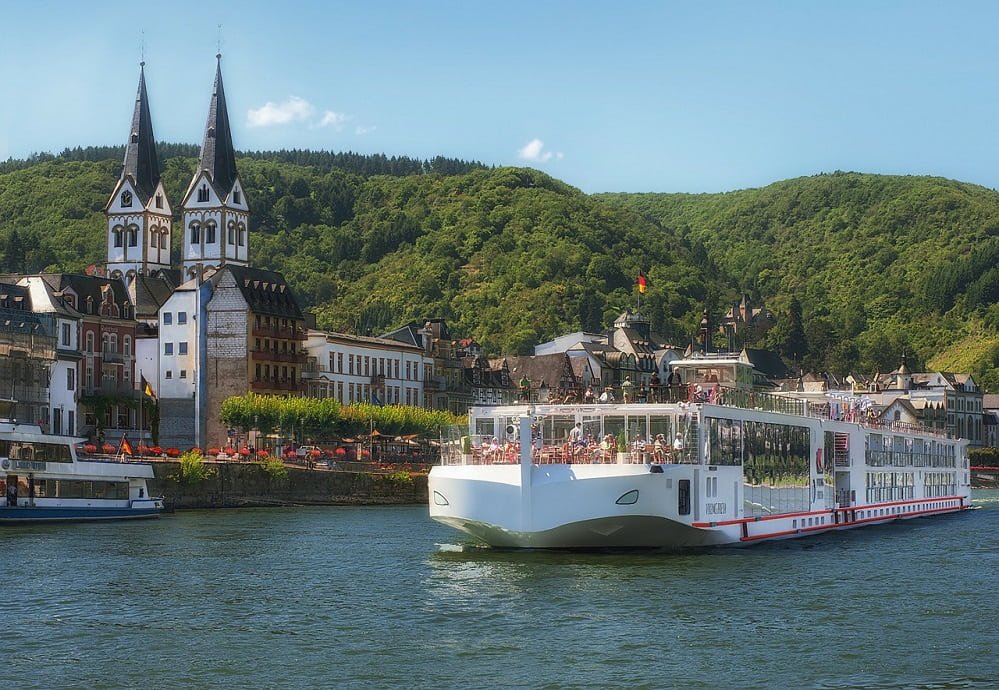 The Rhine Valley is located in Germany between Koblenz and Bingen at Hesse. It is one of the most visited tourist attractions in Germany and was added to the UNESCO world heritage list in June 2002 for its unique cultural reasons. It is also called the Upper Middle Rhine Valley which is spread over 27,250 ha (67,300 acres).
Famous for:
The valley is beautiful and lush green. Lovely woodland surrounds the half-timbered valley. Further more, it is home to a variety of lovely birds, such as the cuckoo, which adds to the natural beauty of the area by singing in the deep forests. Gorgeous landscapes, clear lakes, and very high hills give a majestic appeal to this valley.
Visiting these places and spending time in these beautiful valleys, castles, mountains, and natural parks is a dream come true for nature lovers. Germany has become a top-rated tourism destination as a result of all of these gorgeous places. The culturally, politically, and economically prosperous country allows everyone to observe this magnificent region from a different perspective, where natural resources have largely contributed to its development.