Last Updated on 27th April 2022 by admin
England is a rich country, it has ruled and dominated many countries in the past and is also known as Great Britain. England also has some of the most beautiful and famous tourist attractions in the world. The Country has a very great cultural history and possesses many famous tourist destinations like lakes, beaches, parks and heritage buildings that make it one of the most famous tourist landmarks in the world. Although England is the small United Kingdom, its political power and dominance over other countries in the past have made it economically rich and a developed country so it has amazing tourist attractions. Following are the 10 most famous tourist attractions in England.
1) Stonehenge, 
Wiltshire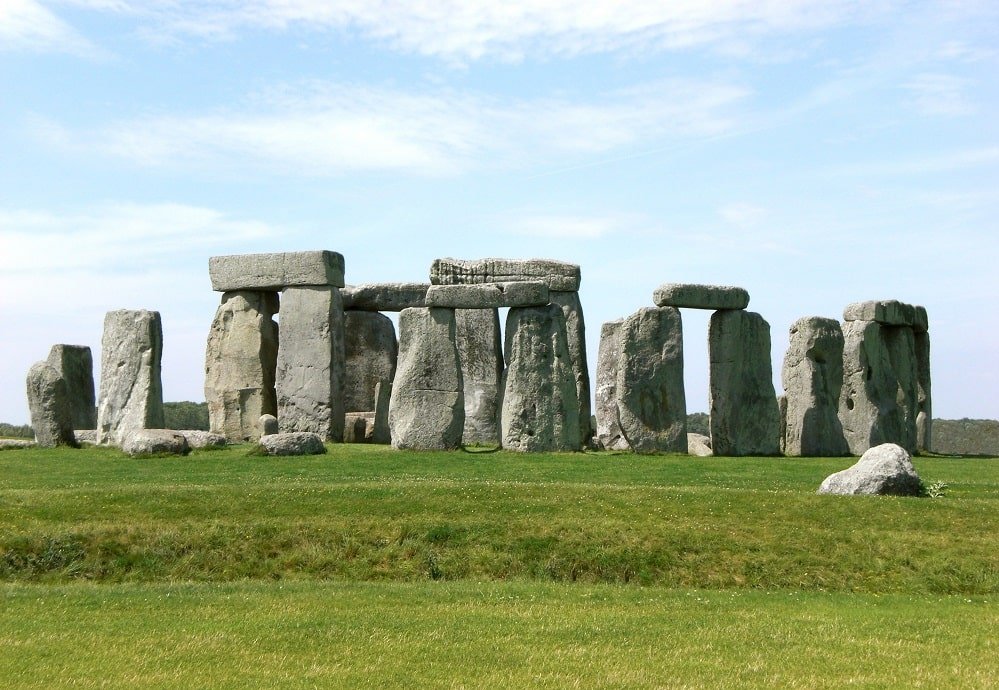 It is a beautiful prehistoric monument located on Salisbury plain in Wiltshire England. This magnificent monument is made of Sarsen and blue stones and John Aubrey was one of the first to examine the site scientifically in 1666. Stonehenge is thought to have been erected by giants who transported stones from Ireland in ancient times, and other people believe it was a graveyard where dead bodies were buried, but there is no solid clue as to why it was built; it remains a mystery.
Famous for:
Stonehenge is famous for its mystery because still unclear who built it, which makes it one of the greatest mysteries in the history of the world.  Archaeologists believe that it was built from 3000 BC to 2000 BC. Stonehenge is a very rich archaeological place for tourists to visit. The beautiful and unique stone circle is attractive and very famous in the world that comes under UNESCO heritage. A beautiful natural view surrounds this majestic place.
2) Tower of London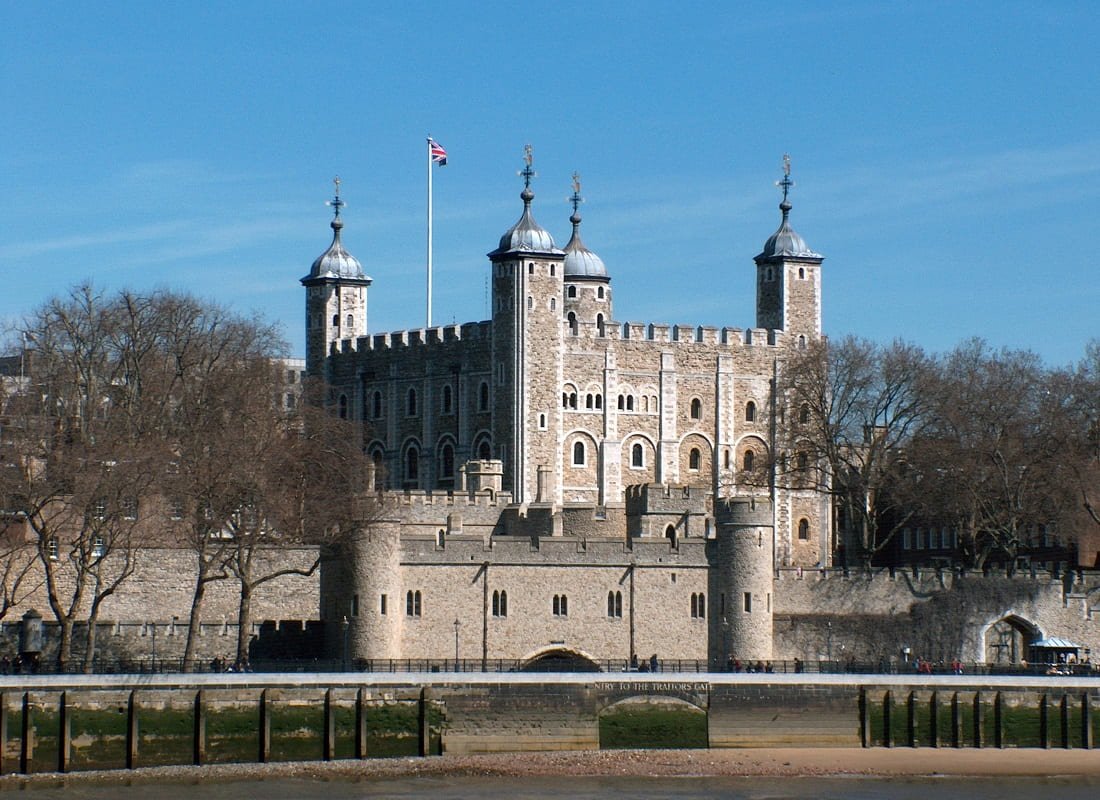 The tower of London is a famous fortress castle located in central London on the River Thames that is 900 years oldest castle. It is said that it used to be the prison for famous prisoners and is renowned for housing crown jewels. The Tower of London is owned by Queen Elizabeth II, it is spread over an area of about 12 acres (4.9 ha). It is the most iconic structure in England, and also one of the most famous monuments internationally
Famous for:
The Tower of London is famous for its legendary architecture and for keeping the record of some old famous memorials on its walls.  It is one of the oldest tourist attractions in the world, an iconic landmark in London. The Tower of London comes under the history of UNESCO records; it is said that it was built by William the conqueror in A.D 1066 for keeping an eye on the inhabitants of London and invaders.
3) Windsor Castle

Windsor Castle is one of the most famous castles in the world located in Berkshire England on the River Thames. This beautiful castle was built by the great conqueror William in the 11th century, it is said that it's a family home to Royal rulers and kings of Britain. This very beautiful castle is known as where the Queen of England herself spends weekends. It is spread on the 5 heaters of land with beautiful and awesome apartments.
Famous for:
It is the most beautiful and oldest castle in England with 39 lavish monarch apartments and a great spectacular park famous for St George's chapel where people celebrate their weddings. It is one of the best places to spend holidays and weekends in England. It is said to tour England without visiting Windsor Castle is incomplete.
4) London Eye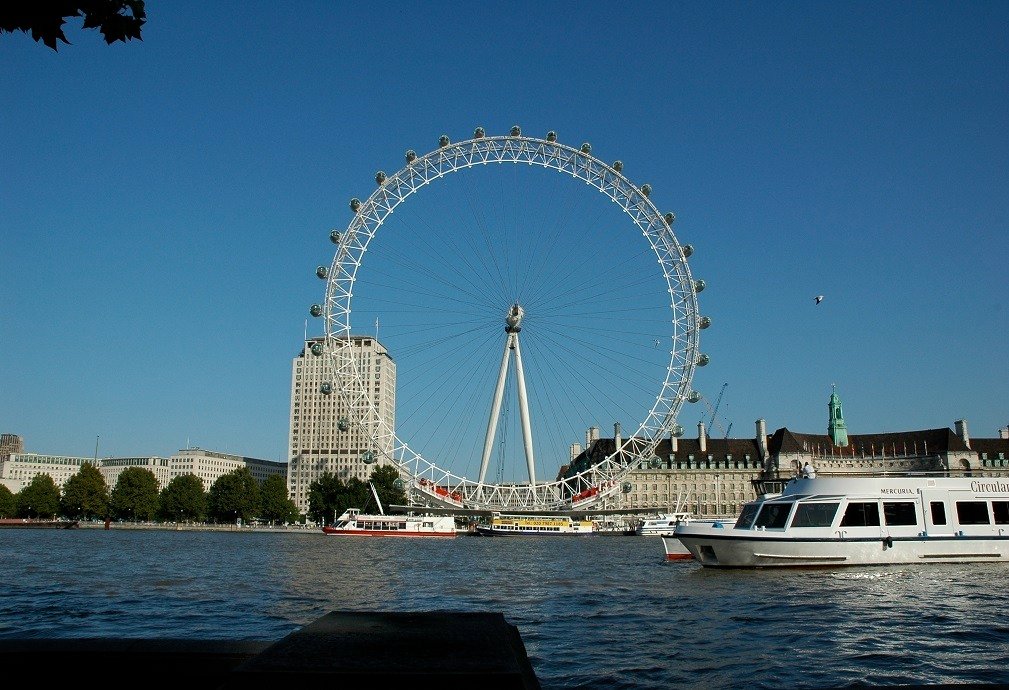 London Eye is a famous landmark in the UK, it is located on the south bank of the River Thames in London. It is a famous tourist attraction in London. 3 million tourists visit this place every year which makes it the highest-paid tourist attraction in London. This is one of London's most well-known attractions, offering the best views of the city. When it reaches its top height the people in it can see everything clearly, the city can be seen it's like a birds-eye. Exploring London's eye from various perspectives is enthralling.
Famous for:
It is a Ferriss wheel that carries 25 persons in a capsule at a time and has 32 beautiful glass capsules. London eye wheel takes 30 minutes to complete one rotation, it carries 800 persons one in one round. Its height is 443 feet. It is mostly famous for its kid's ride to the sky. It is said that when it reaches its top height the travelers in it enjoy the beautiful city of Westminster Abbey clearly from the top.
5) The Tate Modern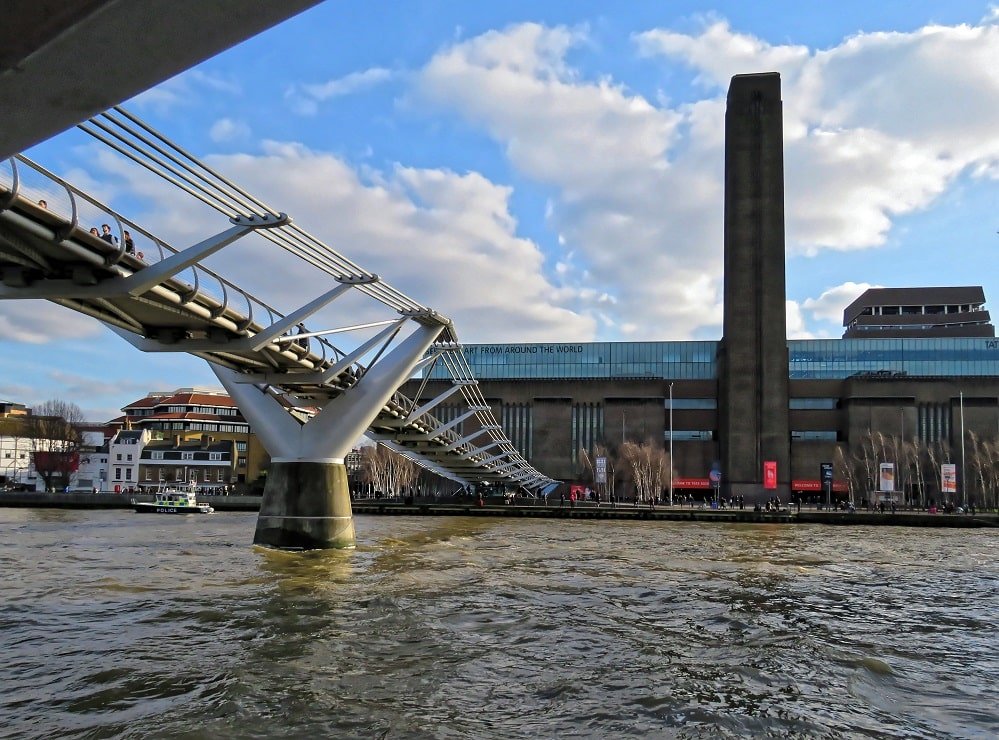 Tate Modern is one of the famous tourist attractions in London, it is a wonderful museum of art that contains modern and contemporary world-class arts in its exhibition art galleries. This museum is not just famous for its art galleries, but also for its awesome architecture as well. It is located on the Bankside London; it has a magnificent and very spectacular Chimney created in the middle of the building which is 99 meters tall. Tourists from all corners of the world come to see this art museum.
Famous For:
The museum is famous for the turbine hall which keeps amazing arts and sculptures inside it besides its beautiful chimney, it has some heavy tanks beneath the museum that supply electricity for its turbine hall. The famous steel suspension Millennium Footbridge connects the City of London at St Paul's Cathedral with the Tate Modern Gallery. It is also one of the famous bridges of England.
6) Big Ben, London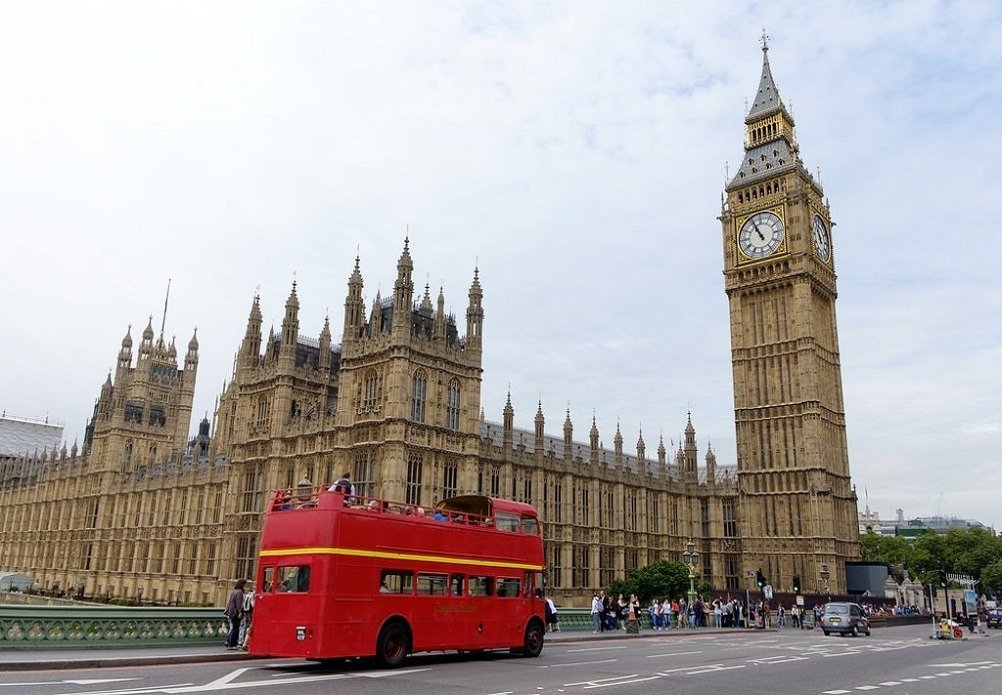 Big ben is considered one of the world's most famous clock towers and the symbol of London. It is located on the River Thames at Westminster London attached to the UK parliament. It is also called the Elizabeth clock tower was changed in 2012 from Big ben to Elizabeth queen's name. Big ben is not only a legendary and famous landmark of London but is a great tourist attraction in London. Its height is 316 feet (96 m) surrounded by beautiful Westminster city.
Famous for:
Besides Big Ben Westminster City is famous for its parliament house as well as a road to the London eye wheel tourist destination. This is considered a famous royal tourist place in London and also famous for boating in the river Thames. The name Big Ben simply refers to the bell that is inside the clock tower, which measures 2.7 meters in diameter, 2.2 meters in height and weighs about 14 tons.
7) Roman Baths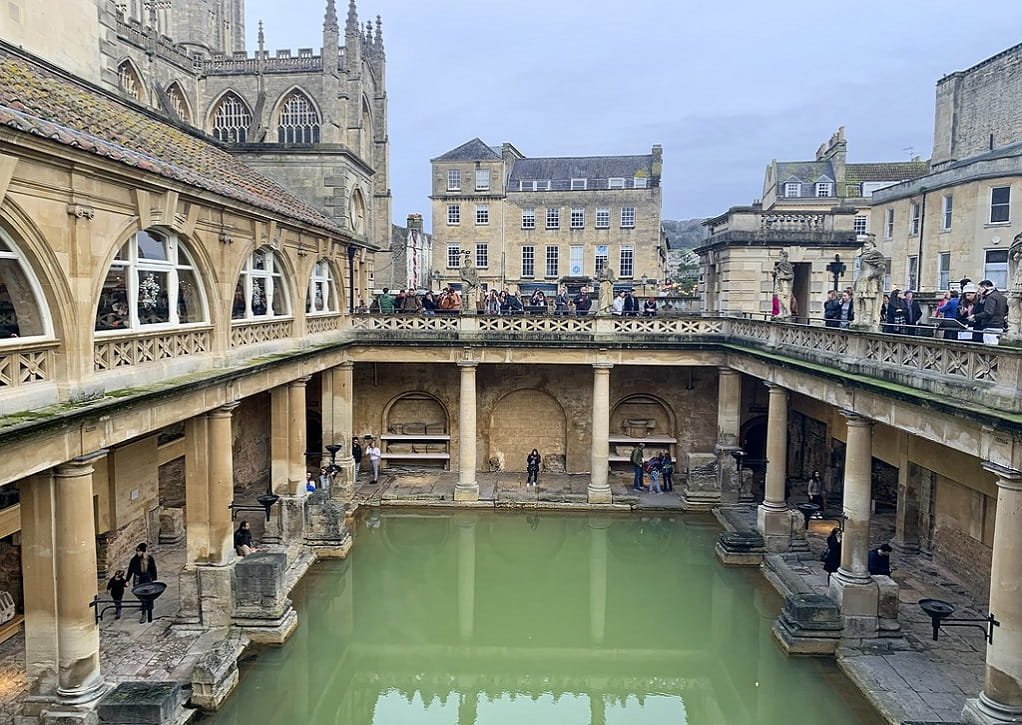 Roman baths are one of the famous tourist attractions in England, it is located in Bath the Somerset in England. It is believed that it is one of the oldest tourist attractions in England. And was founded during the Roman rule in England so it is called Roman Bath. The Roman Baths used to be the worship place for Romans during their rule over Britain, but later it was converted into a public bath place where tourists relax and enjoy bathing.
Famous for:
The city of England Bath Somerset is after the name of the Roman Baths. These baths are famous for their cool spring swimming pools. It is said that the water of springs is managed to reach high limestone mounds which fall beautifully and shower tourists.  It has four parts the sacred spring, The Roman temple, The Roman bathhouse and a beautiful museum that attracts every year approximately one million visitors.
8) St.Paul's Cathedral, London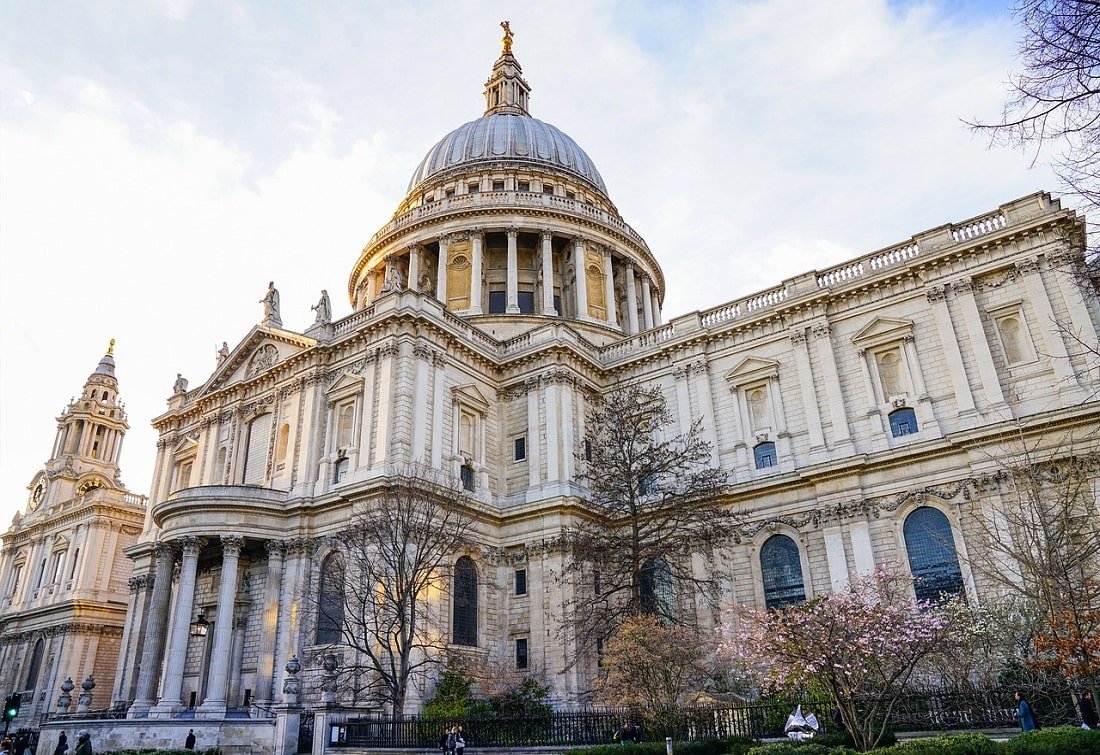 S.t Paul's Cathedral is one of the famous churches and a famous tourist attraction in London. It is an Anglican Cathedral church and a seat of a bishop in London and has awesome architecture. It is deemed as one of the biggest and most beautiful churches in London. Theist version of this awesome church was destroyed by the Great fire in 1666, later it was constructed again and was given a new stunning shape.
Famous for:
It has an awesome Whispering gallery beneath its dome which helps tourists to hear clearly from other parts of the church. Besides it, it has an awesome artwork on the ground floor which attracts the most tourists. It has two beautiful towers and an attractive dome. There are some beautiful galleries inside it like Whispering Gallery.
9) Westminster Abbey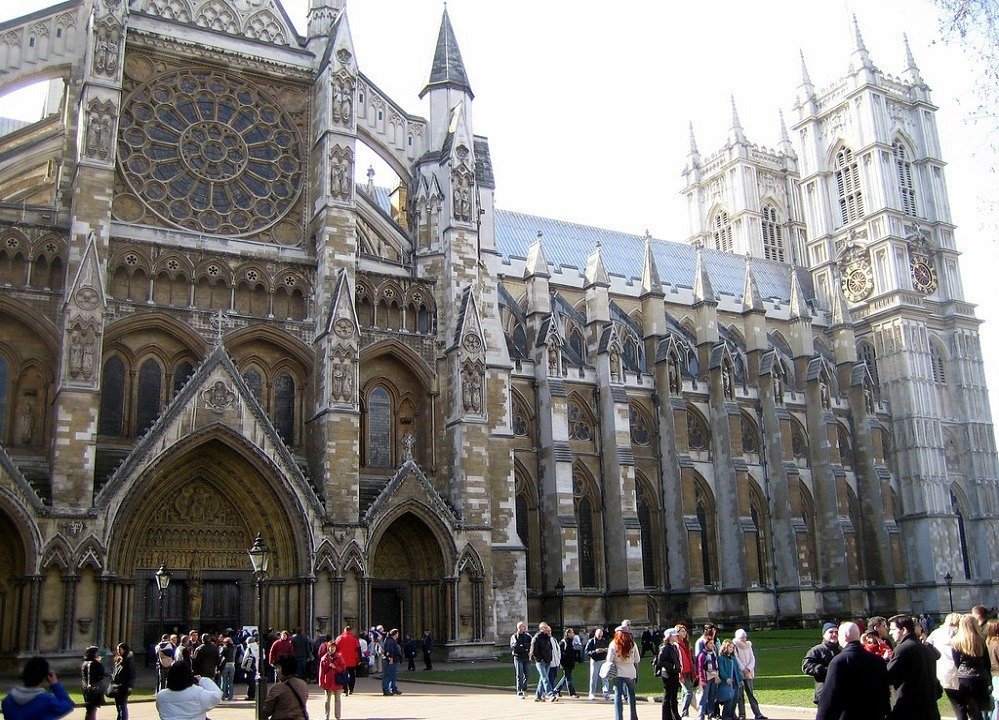 Westminster Abbey is the famous cathedral church in England in Westminster City, it's also the burial place of so many persons. It is said that the Church was initially used for the coronation of monarch's heads and as a place for celebrating wedding ceremonies. This church is not governed by any pop, but it is directly governed by the govt of the UK. It's officially known as the collegiate church of S.t Peter. It's 101 feet high and is considered a famous landmark in England.
Famous for:
The church is located in the Westminster city of London which is also the location of the UK Parliament house of commons and the house of lords. And the famous Big Ben tower is a great place to visit near it and you can also enjoy other famous sights there. The church is very beautiful and is one of the oldest churches in the world, built in the style of Gothic architecture which attracts a lot of tourists from all over the world.
10) The Cotswolds

Cotswold is one of the famous landmarks for tourists to visit in England. This amazing area located in Gloucestershire south-central England covers 2,038 km² (787 sq mi). This natural panorama is surrounded by a combination of 113 towns and beautiful villages with green and attractive pastures that attracts every visitor to visit It again and again. It was founded in 1966 and was deemed as AONB (Area of natural beauty).
Famous For:
Cotswold is considered a Paradise Road in England most visitors prefer to walk on foot to explore its natural beauty. Its honey-colored architecture on buildings is very famous and looks astonishing while visiting Cotswold. Besides it, the area provides better food to the visitors as well at a low cost.
England's tourism is one of the rich and better hosts for tourists to provide them with every facility. To visit the England United Kingdom is everyone's dream because England possesses wonderful tourist attractions all over the world. It is full of famous tourist attractions, to explore the great natural panoramic sights of Great Britain, must try this beautiful United Kingdom once in a lifetime. The country has fascinating weather and so many spectacular tourist attractions and it provides all the facilities for tourists at a reasonable price.