Last Updated on 7th August 2023 by admin
The world's most famous people from the arts, sciences, sports, and politics have come from Mexico. Mexico has made an important contribution to world culture, whether it is through the colorful works of Frida Kahlo or the thrilling goals of Javier Hernández. We explore their inspiring stories while considering their journey to achievement and the difficulties they overcame. Join us as we explore the lives of these great people and celebrate their incredible legacies.
This article highlights the efforts and achievements of famous people from Mexico, highlighting their impact on various fields. From iconic actors and musicians to influential politicians and athletes, these famous figures have left an indelible mark on both Mexico and the global stage. This post will highlight 15 famous people from Mexico that have significantly improved the globe in each of their respective fields.
1) Frida Kahlo: The Iconic Painter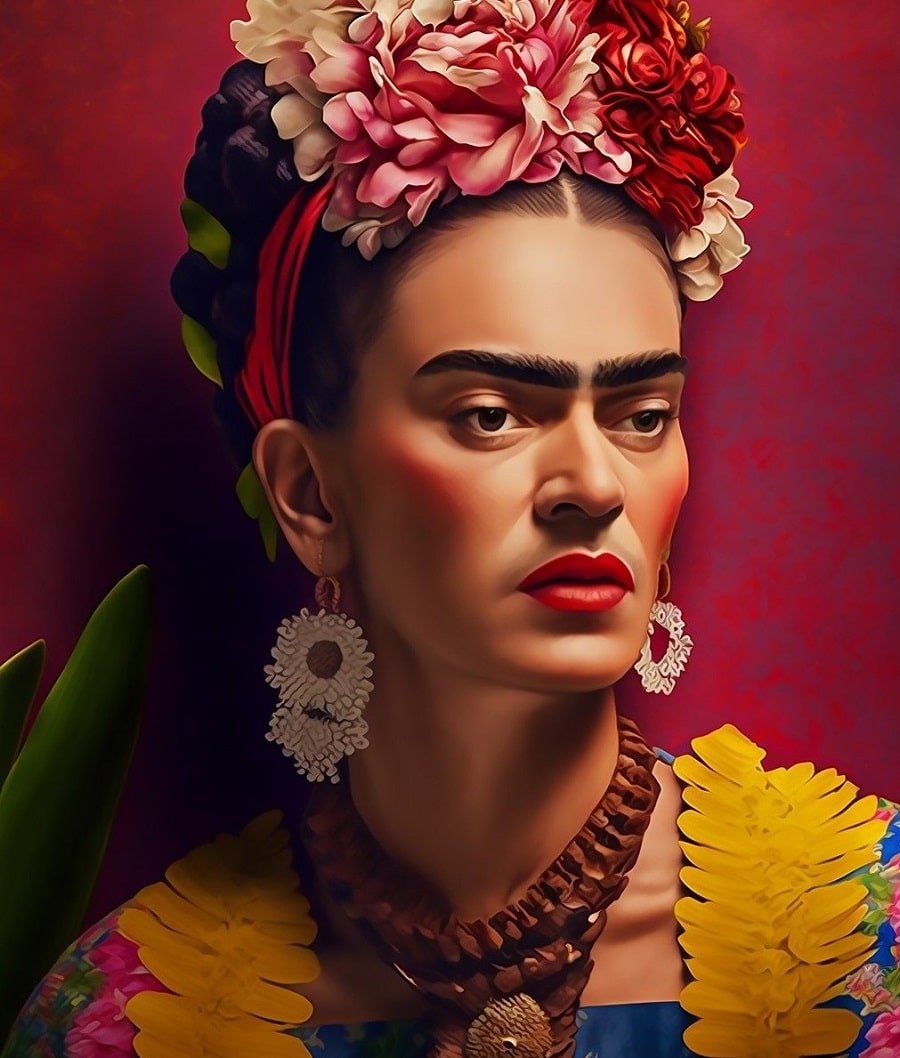 Frida Kahlo, the iconic Mexican painter, left an indelible mark on the art world, symbolizing strength and unapologetic self-expression. Frida Kahlo was born on July 6, 1907, in Coyoacán, Mexico, her life was marked by triumphs and tragedies that deeply influenced her art. Polio at six and a life-altering bus accident at 18 ignited her passion for painting.
Kahlo's deeply personal art featured self-portraits reflecting her physical and emotional suffering, exploring themes of identity, gender, and Mexican culture. A pioneer in surrealism and Mexican folk art, she captivated with vibrant colors and striking imagery and created famous paintings.
Her marriage to Diego Rivera added complexity, marked by passionate love and turmoil. Despite chronic pain and struggles, her artistic output remained prolific. Frida Kahlo's boldness and challenges to societal norms made her a feminist icon, inspiring artists and admirers worldwide.
Her legacy endures as a symbol of empowerment, creativity, and the transformative power of art, making her one of most famous people from Mexico history. Turning adversity into brilliance, she remains immortal in the hearts of art lovers, leaving a lasting impact on the world and beyond.
2) Octavio Paz: The Nobel Laureate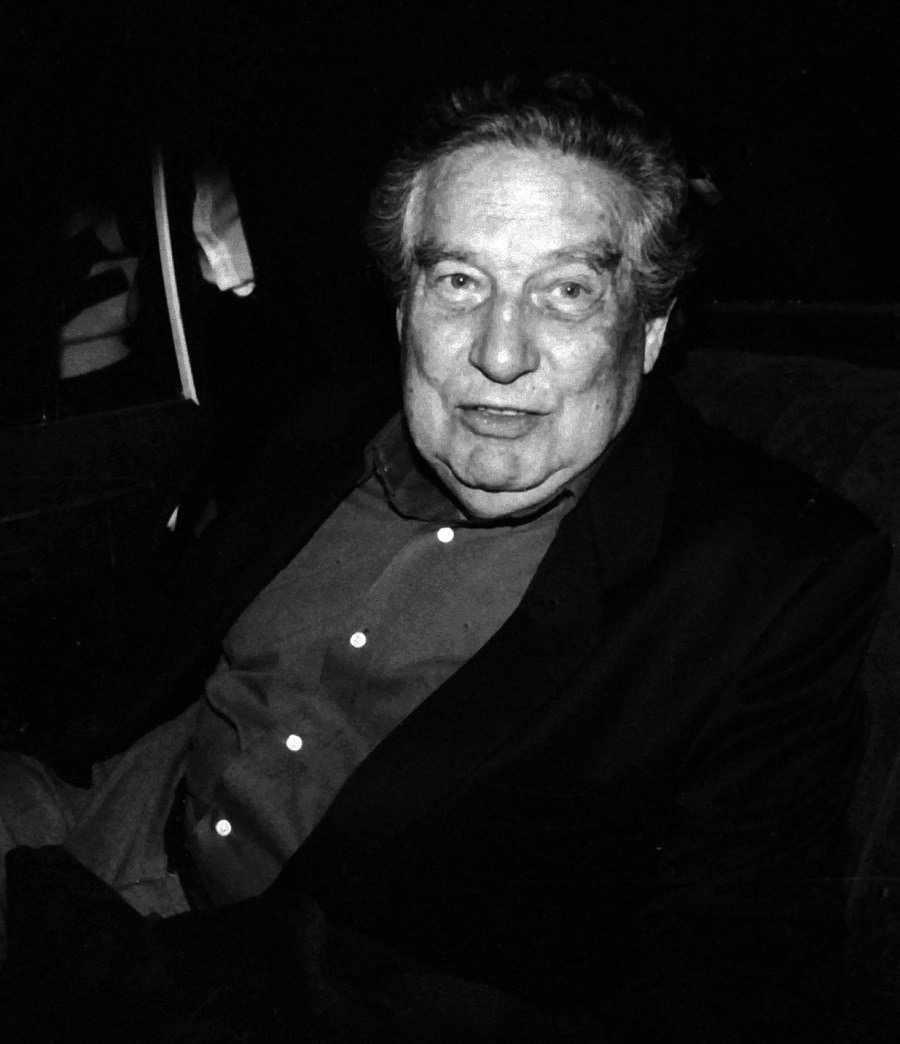 Octavio Paz, a famous writer essayist, and diplomat from Mexico, was one of the most significant writers of the 20th century. Paz, who was born on March 31st, 1914, in Mexico City, was up in an intellectual environment that had a profound impact on his creative skills. He achieved to popularity in the Mexican literary renaissance and was deeply engaged in social, political, and cultural issues.
The depth with which Paz explored existential topics, human nature, and the complexity of Mexican culture defined his literary career. He received praise from all around the world for his poetry, which is known for its lyrical beauty and insightful philosophical themes. For his outstanding contributions to the literary world, Paz received the Nobel Prize in Literature in 1990.
Octavio Paz was a talented diplomat who, in addition to his literary work, represented Mexico as its ambassador worldwide. His work as a diplomat further stretched his perspective on the world and gave him the ability to understand different cultures and promote understanding.
Paz's impact has influenced writers, poets, and intellectuals for many years. His dedication to artistic expression, cultural awareness, and social criticism secures his status as an iconic figure in the fields of diplomacy and literature. The thoughts and words of Octavio Paz continue to serve as a testament to the power of language, its capacity to cut through boundaries, and its capacity to inspire others.
3) Carlos Slim: The Business Tycoon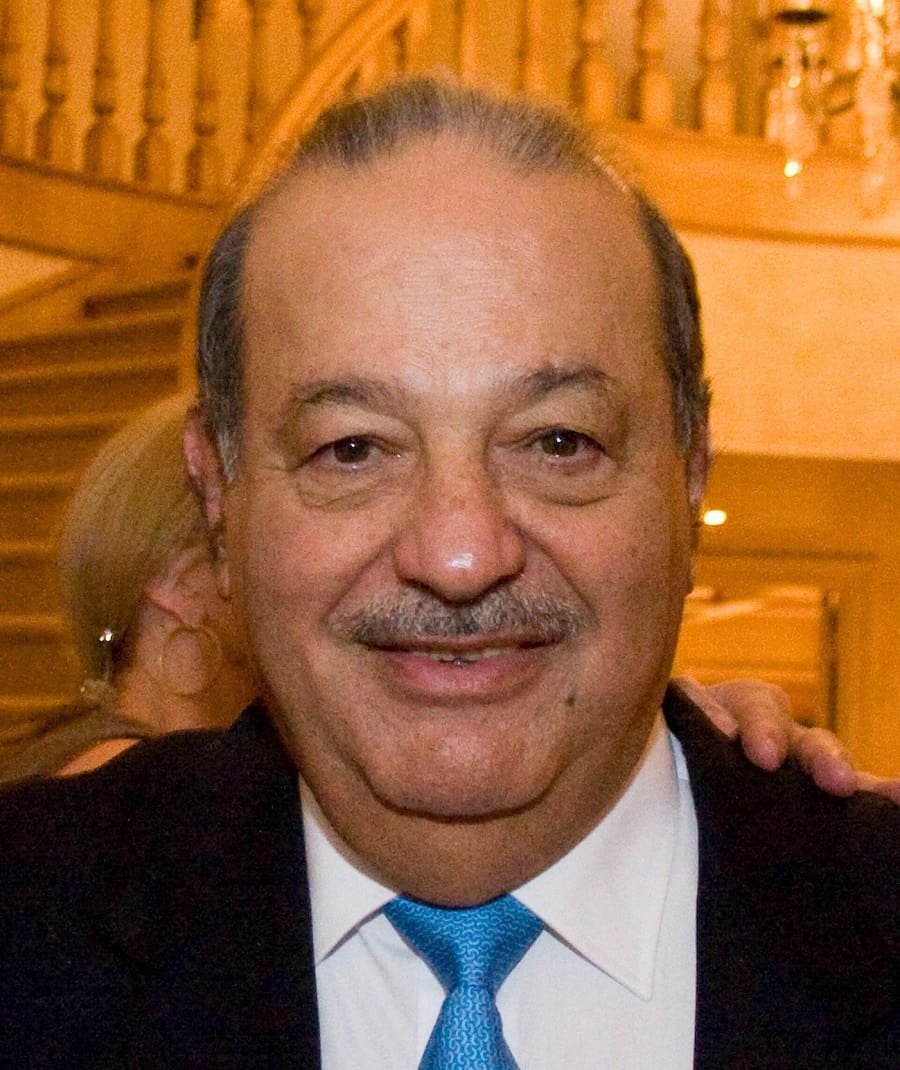 Carlos Slim Helú, the famous business tycoon in Mexico, is a towering figure in the world of business and philanthropy, with a net worth of over $96 billion as on 2023. Slim, who was born on January 28th, 1940, in Mexico City, started dealing in stocks and real estate when he was a young child. His strategic brilliance and forward-thinking outlook propelled him to extraordinary wealth and success.
Slim's business empire spans various industries, including telecommunications, banking, retail, and construction. He is the chairman and CEO of América Móvil, one of the largest mobile network operators in the world, and holds significant stakes in other major companies.
As one of the wealthiest individuals globally, Carlos Slim's philanthropic endeavors have had a profound impact on Mexico's social and educational development. His foundation focuses on healthcare, education, and support for small businesses, aiming to uplift disadvantaged communities.
However, his business practices have also faced scrutiny, with some critics expressing concerns about monopolistic tendencies. Despite this, Slim's influence on Mexico's economy and global business landscape remains undeniable.
4) Salma Hayek: The Hollywood Star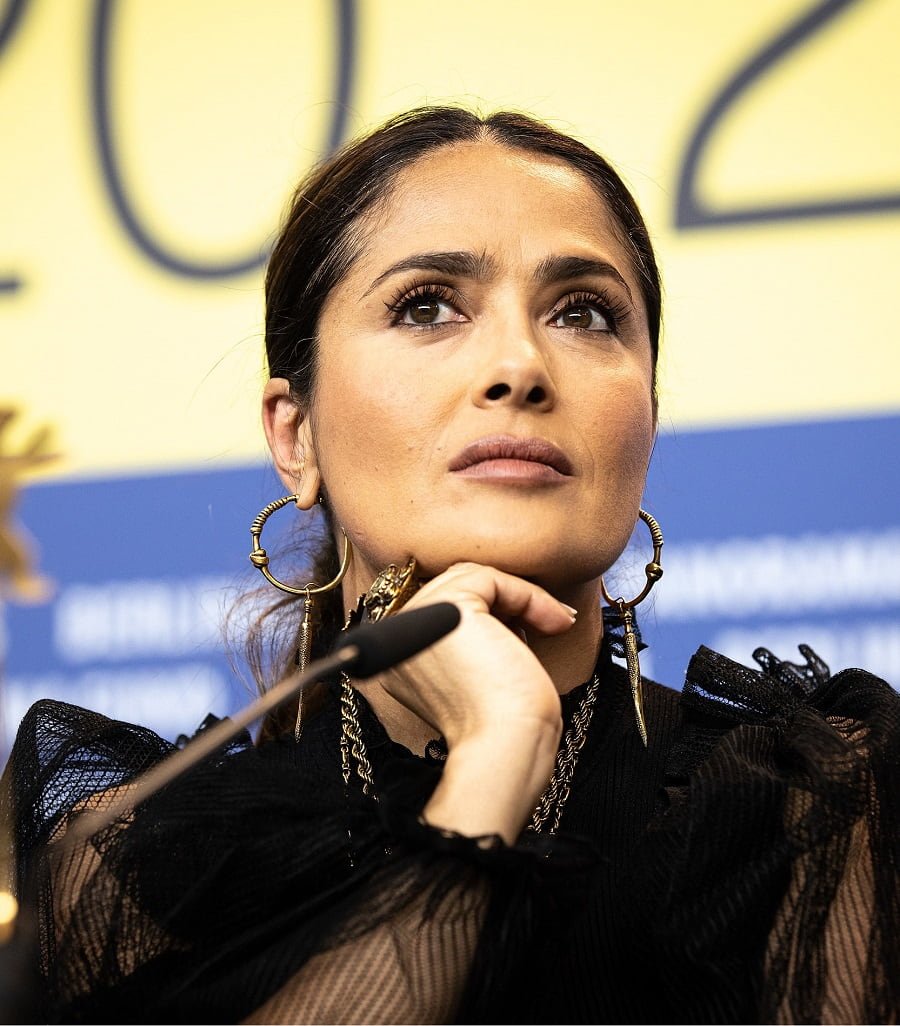 Salma Hayek, the dazzling Hollywood star, has left an indelible mark on the entertainment industry with her exceptional talent and captivating presence. She was born on September 2, 1966, in Coatzacoalcos, Mexico, pursued her acting dreams with unwavering determination, eventually making a remarkable breakthrough in Hollywood.
When it comes to famous people from Mexico, Salma Hayek is also on top. Hayek's breakthrough role came in the 2002 film "Frida," where she portrayed the iconic artist Frida Kahlo. Her riveting performance earned her critical acclaim and an Academy Award nomination for Best Actress.
Throughout her illustrious career, Salma Hayek has graced the screen in a diverse array of roles, showcasing her versatility as an actress. Her captivating performances have garnered accolades and admiration from audiences worldwide.
Salma Hayek's enduring charm, talent, and commitment to making a positive impact on society have made her an inspiration to millions. Her journey from Mexico to Hollywood stardom represents the power of talent, hard work, and advocacy in shaping a successful and meaningful career in the entertainment industry.
5)

Diego Rivera: Muralist and Painter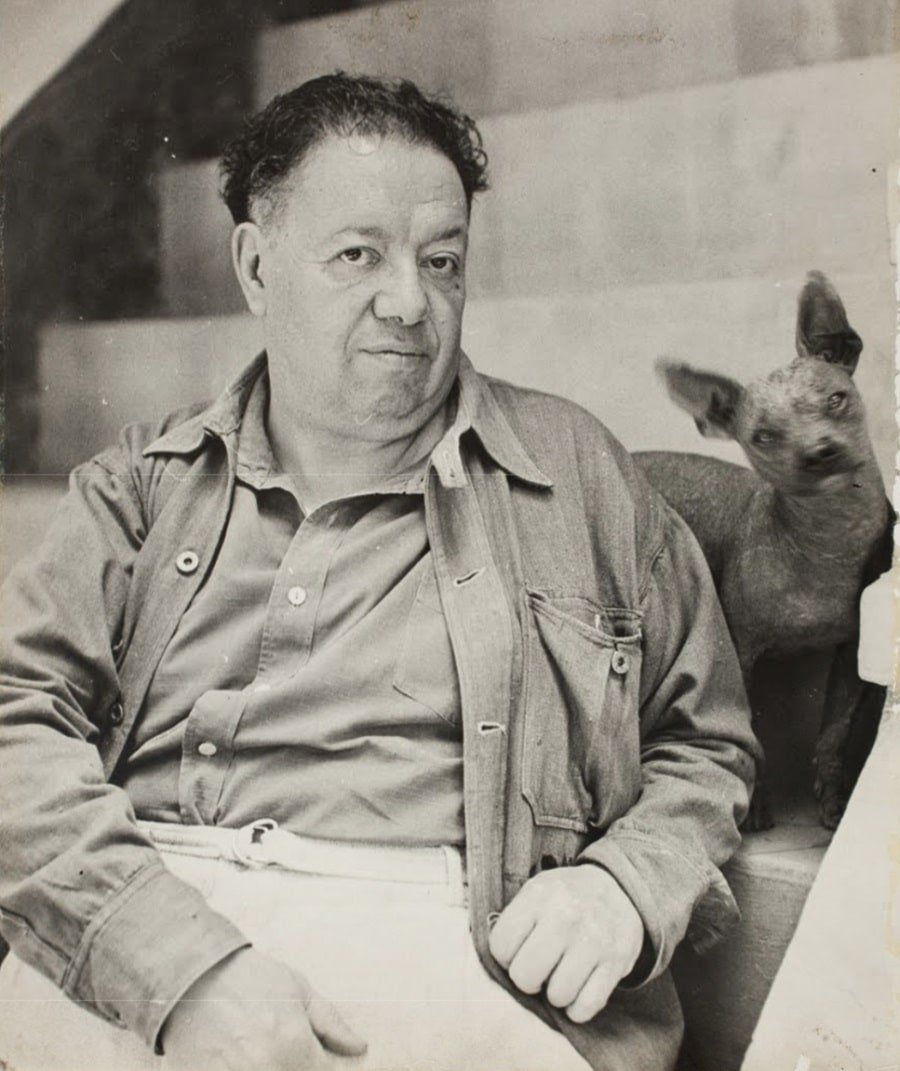 Diego Rivera, the esteemed Mexican muralist and painter, remains an iconic figure in the world of art and one of the famous people from Mexico history. Rivera, who was born on December 8, 1886, in Guanajuato, Mexico, was affected by his early exposure to art as well as his trips around Europe.
Rivera's mural paintings became his signature style, reflecting his passion for Mexican culture, history, and social issues. His works often portrayed the struggles and aspirations of the working class, celebrating the country's indigenous heritage.
One of his most significant contributions was the creation of large-scale murals that adorned public buildings in Mexico and the United States. These murals conveyed powerful messages and left a lasting impact on viewers, solidifying his reputation as a prominent muralist.
Rivera's art was not confined to Mexico; he also left his mark on international audiences, including his notable murals in the United States, like the ones at the Detroit Institute of Arts and the San Francisco Art Institute.
6)

Gael García Bernal: Actor and Director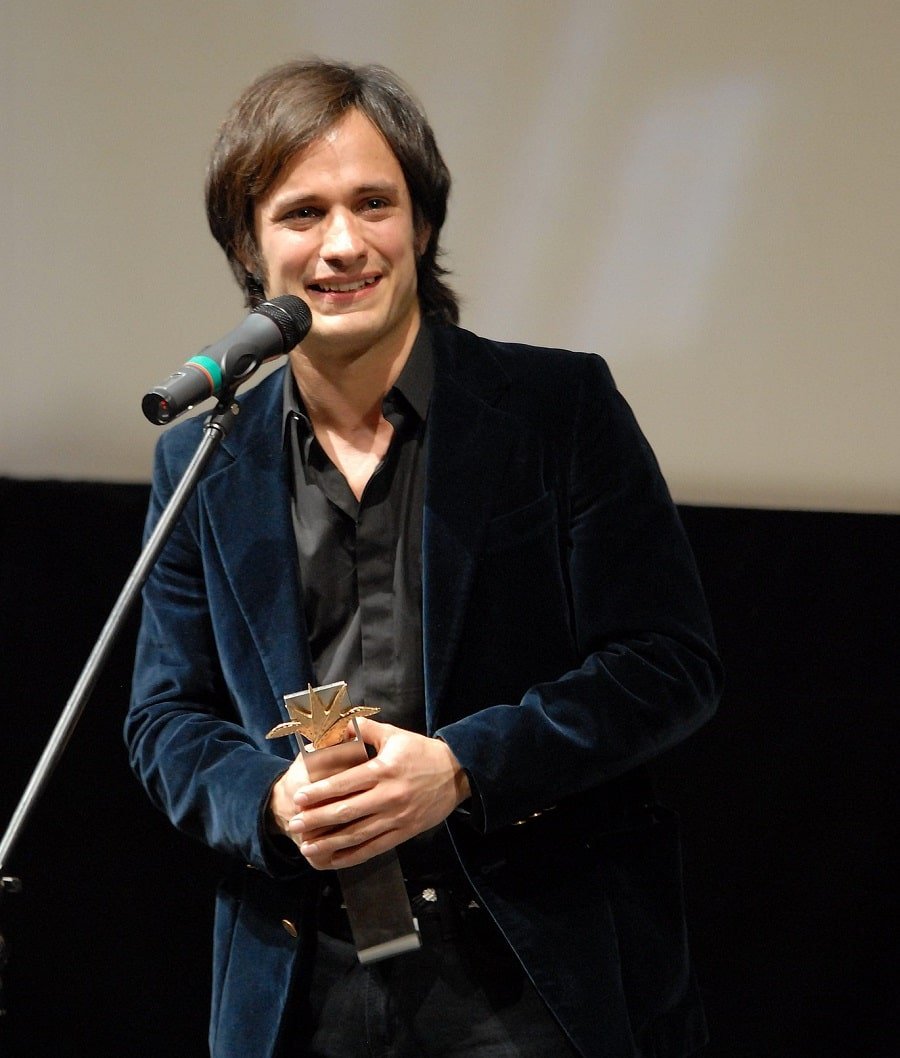 Gael García Bernal, the talented actor and director, has earned widespread acclaim for his versatile performances and creative vision in the world of cinema. Bernal, who was born in Guadalajara, Mexico, on November 30, 1978, discovered his love for acting at an early age and decided to pursue a career in the performing arts.
His breakout role came in the critically acclaimed film "Amores Perros" (2000), where he showcased his immense talent and charisma. Since then, Bernal has continued to impress audiences with his captivating portrayals in various films, including "Y Tu Mamá También" (2001) and "The Motorcycle Diaries" (2004).
Beyond his acting prowess, Gael García Bernal ventured into directing and producing, further showcasing his creative depth. His directorial debut, "Deficit" (2007), displayed his unique storytelling approach and earned praise from both critics and audiences.
Bernal's career has transcended borders, with successful collaborations in international productions, including Hollywood films and projects in various countries. His dedication to promoting Latin American cinema and telling authentic stories is evident in his choices as an actor and director.
7) William the Bull: The Filmmaker
Guillermo del Toro, the visionary filmmaker, has enchanted audiences with his unique and imaginative storytelling, earning him international acclaim and numerous accolades. Del Toro, who was born in Guadalajara, Mexico, on October 9, 1964, had an early love of film thanks to his fascination with monsters and fairy tales.
His first film as a director was the horror movie "Cronos" (1993), which set the stage for his particular fusion of dark themes with fantasy. With its lyrical tale and breathtaking cinematography, Del Toro's masterwork "Pan's Labyrinth" (2006) gained praise from critics everywhere and won him an Academy Award for Best Director.
Del Toro's movies take viewers to magical realms that blur the boundaries between the natural and supernatural. He is well-known for his attention to detail and practical effects. He creates complex characters and probes deep issues, touching on humanity's deepest fears and deepest desires.
Beyond his work as a filmmaker, Guillermo del Toro is a prolific writer and producer who brings his artistic brilliance to many entertainment-related projects. His dedication to storytelling extends to fostering up-and-coming directors and preserving the magic of cinema as both an artist and a storyteller.
8) Javier "Chicharito" Hernandez: The Football Star
Javier "Chicharito" Hernandez, the dynamic football star is also one of the famous people from Mexico. He has made an indelible impact on the world of soccer with his electrifying performances and goal-scoring prowess. He was born on June 1, 1988, in Guadalajara, Mexico, Chicharito's football journey began at a young age, driven by his passion for the sport.
His breakthrough came when he joined Manchester United in 2010, quickly becoming a fan favorite and earning the nickname "Chicharito," meaning "Little Pea." With his lightning-fast speed, sharp instincts, and lethal finishing ability, he became a key asset for the team, contributing to their success in various competitions.
Chicharito's talent and charisma on the field extended beyond Manchester United, as he continued to excel at clubs such as Real Madrid, Bayer Leverkusen, and West Ham United. He also became a prominent figure in the Mexican national team, representing his country in multiple FIFA World Cup tournaments.
Off the field, Chicharito's humility and dedication to his craft have earned him respect and admiration from fans and fellow players alike. He has also used his platform to support charitable causes and inspire young aspiring footballers.
9) Vicente Fernandez: The Ranchera Legend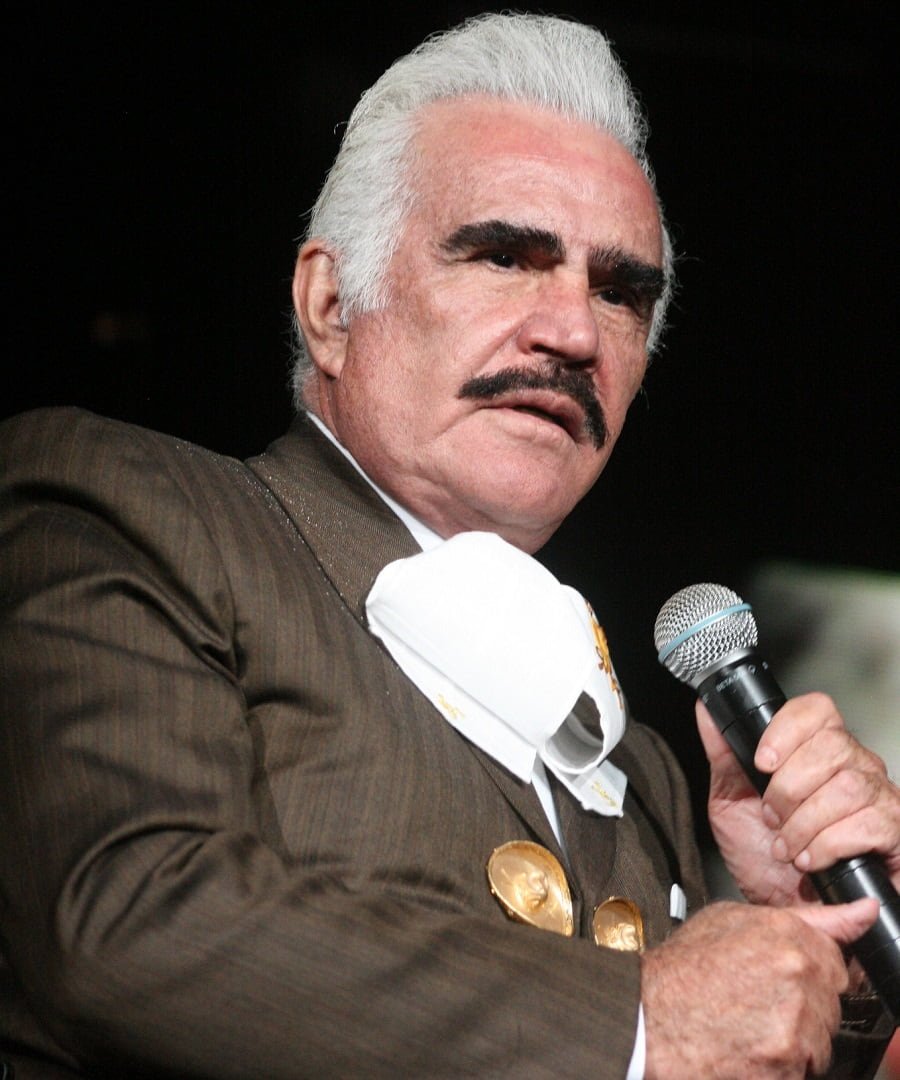 Vicente Fernández, the iconic Ranchera legend, has left an indelible mark on Mexican music and culture with his soulful voice and timeless songs. Vicente Fernández was born on February 17, 1940, in Huentitán el Alto, Jalisco, Mexico. Fernández's love for music was evident from an early age, drawing inspiration from traditional Ranchera songs.
His career took off in the late 1960s, and he soon became a household name, captivating audiences with his emotive performances and powerful vocals. Vicente Fernández's ability to infuse raw emotion into his music resonated with listeners, making him one of the most beloved singers in Mexico and beyond.
Throughout his illustrious career, Fernández recorded numerous chart-topping albums and became known as "El Rey de la Música Ranchera" (The King of Ranchera Music). His songs often explored themes of love, heartbreak, and the beauty of his homeland, which is why he is included in this list of famous people from Mexico.
Even in retirement, Vicente Fernández's legacy continues to influence contemporary artists, and his songs remain beloved classics that evoke nostalgia and stir the hearts of millions. As a Ranchera legend, his contributions to Mexican music and culture will forever hold a special place in the hearts of those who have been touched by his incomparable talent and unwavering passion for his craft.
10) Kate del Castillo: Mexican Star & Activist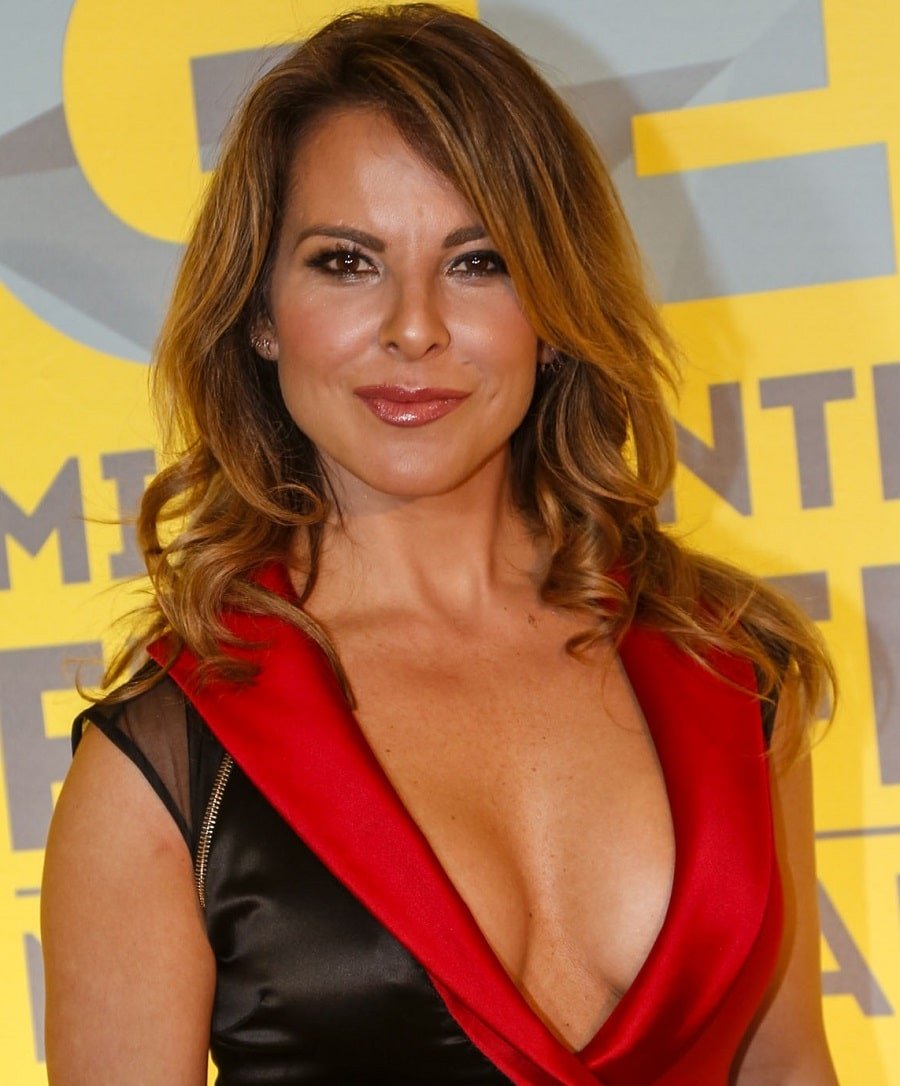 Kate del Castillo, the acclaimed Mexican actress, has garnered international recognition for her captivating performances and versatile roles in film and television. She was born on October 23, 1972, in Mexico City, del Castillo hails from a prominent show business family and began her acting career at a young age.
Her breakout role came in the telenovela "Muchachitas" (1991), where her talent and on-screen presence shone brightly. Del Castillo's career continued to flourish, earning her critical acclaim for her performances in various Mexican films and TV series.
Internationally, she gained widespread fame for her portrayal of Teresa Mendoza in the hit telenovela "La Reina del Sur" (2011), which garnered a massive following worldwide. Her role as a strong and fearless female protagonist resonated with audiences and established her as a leading figure in Latin American entertainment.
In 2016, del Castillo made headlines for her controversial meeting with Joaquín "El Chapo" Guzmán, the notorious drug lord, which raised significant media attention and legal challenges.Throughout her career, Kate del Castillo's talent and passion for her craft have remained constant, solidifying her status as a beloved and influential actress in both Mexico and the global entertainment industry.
11) Vicente Fox – Former president of Mexico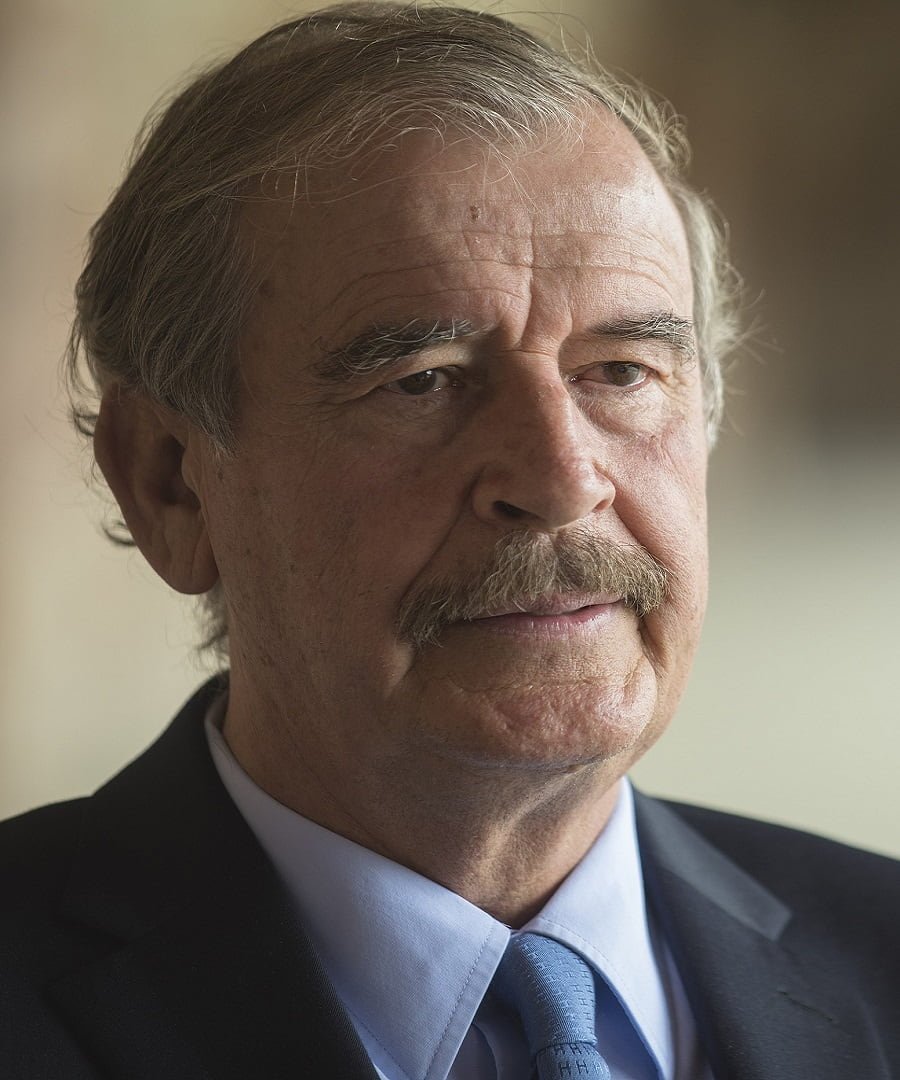 Vicente Fox, the former president of Mexico, made history as the country's first non-Revolutionary Institutional Party (PRI) president in over 70 years. He was born on July 2, 1942, in Mexico City, Fox's journey to the presidency was marked by his dedication to public service and a strong commitment to democratic principles.
A charismatic leader, Fox served as the Governor of Guanajuato before his presidential victory in 2000. His campaign centered on promises of transparency, economic growth, and social justice, resonating with a nation eager for change and political reform.
During his six-year presidency from 2000 to 2006, Fox implemented various initiatives to tackle corruption, improve education, and stimulate economic development. He also played a crucial role in strengthening Mexico's ties with the United States and other countries.
Vicente Fox's tenure as president faced challenges and criticisms, particularly in relation to handling domestic issues and addressing the drug cartel violence. However, his commitment to democratic governance and efforts to promote Mexico's global standing earned him respect and recognition on the international stage.
12) Anthony Quinn: The Iconic Actor
Anthony Quinn, the iconic actor, left an indelible mark on the silver screen with his exceptional talent and magnetic presence.  He was born on April 21, 1915, in Chihuahua, Mexico, Quinn's career in Hollywood spanned over six decades, earning him critical acclaim and numerous accolades.
His breakthrough role came in 1952 when he portrayed Paul Gauguin in "Lust for Life," which earned him an Academy Award for Best Supporting Actor. Quinn's ability to embody diverse characters with depth and authenticity showcased his versatility as an actor.
Throughout his illustrious career, Anthony Quinn graced audiences with memorable performances in classics such as "Viva Zapata!" and "Lawrence of Arabia." He was celebrated for his portrayal of strong and passionate characters that resonated with viewers.
Beyond his acting, Quinn's advocacy for multiculturalism and appreciation for his Mexican heritage endeared him to fans worldwide. He actively promoted Latin American art and culture, cementing his place as a cultural ambassador.
Even after his passing in 2001, Anthony Quinn's legacy lives on as an enduring symbol of artistic brilliance, leaving an unforgettable imprint on the world of cinema and inspiring generations of actors and movie enthusiasts alike.
13) Thalia: Latin Pop Icon
The famous Mexican singer and actress Thalía has mesmerized audiences all over the world with her stunning performances and alluring personality. Thalía, who was born in Mexico City on August 26, 1971, She started her career in the world of entertainment at a young age through performances with the popular and succesfull pop group Timbiriche.
Her solo music career soared to new heights, earning her the title "Queen of Latin Pop." Thalía's powerful vocals and infectious energy endeared her to fans across Latin America and beyond. With numerous chart-topping hits and albums, she solidified her status as one of the most prominent and influential Latin music artists.
Thalía's talent extended beyond music, as she ventured into acting, starring in telenovelas and films. Her captivating performances on the screen further expanded her global fan base and making her one of the most famous people from Mexico.
In addition to her artistic achievements, Thalía is also a dedicated philanthropist, supporting various charitable causes, particularly those related to children's health and education. As an enduring symbol of Latin American entertainment, Thalía's legacy continues to inspire and uplift generations of fans, making her an iconic figure in the world of music and acting.
14) Diego Luna: Versatility in Hollywood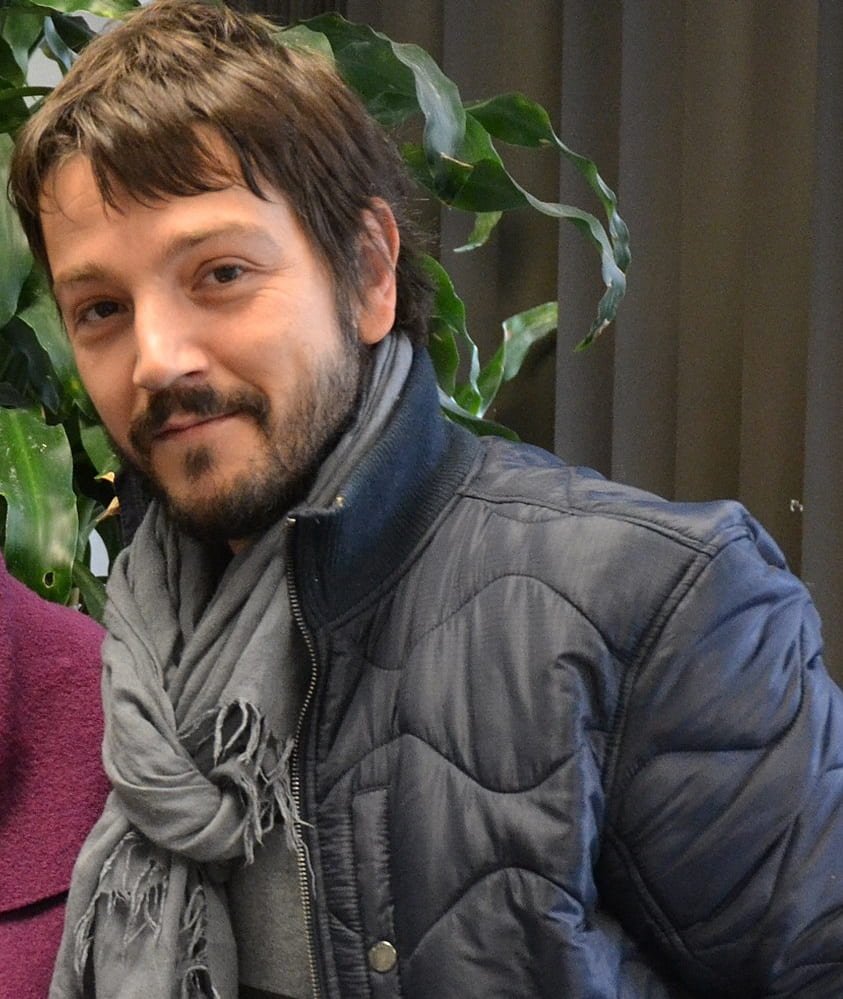 Diego Luna, a brilliant Mexican actor, has become popular in Hollywood because to his stupendous performances and unique screen presence. Luna, who was born on December 29, 1979, in Mexico City, began his career in the world of entertainment at an early age with roles in Mexican telenovelas and movies.
In the highly praised movie "Y Tu Mamá También" (2001), he had his breakthrough role, showcasing his acting talent and gaining global attention. From that time,  Luna's career flourished and he moved on to act in a variety of movies including "Frida," "The Terminal," and "Milk."
Luna's ability to embody complex characters with authenticity and emotional depth has made him a sought-after actor in both Hollywood and independent cinema. He is known for his commitment to his craft and his willingness to take on challenging roles that push artistic boundaries.
In both Hollywood and independent cinema, Luna is in high demand due to his talent for bringing challenging characters to life with emotional depth and sincerity. He is famous for his dedication to his career and his willingness to accept challenging roles that test the boundaries of the arts.
15) Canelo Álvarez: Boxing's Phenomenal Champion
Canelo Álvarez, boxing's phenomenal champion, has risen to the pinnacle of the sport with his exceptional skill, unwavering determination, and unyielding work ethic.Lvarez, who was born on July 18, 1990, in Guadalajara, Mexico, started boxing at an early age under the influence of his family's boxing history.
His impressive professional career catapulted him to international popularity, earning multiple world titles in different weight divisions. Canelo's aggressive fighting style, precise footwork, and powerful punches make him a formidable opponent in the ring.
Throughout his career, Álvarez has faced some of the biggest names in boxing, cementing his status as one of the sport's most elite fighters. His victories against top contenders have solidified his reputation as a true champion and a fan favorite.
In addition to his outstanding boxing achievements, Canelo lvarez is admired by both fans and other sportsmen for his humility and commitment to his profession. He still serves as an example of tenacity and success in the field of professional boxing, and he continues to motivate prospective fighters.
These 15 famous people from Mexico have left an indelible mark on the world, each in their own unique way. From artists and writers to entrepreneurs and athletes, they represent the richness and diversity of Mexican culture. They have overcome obstacles, challenged conventions, and inspired others to dream big and achieve greatness.
Mexico is a country that has given so much to the world, and these famous people are a testament to its resilience, creativity, and spirit. They have shown that anything is possible with hard work, passion, and a willingness to take risks. They have inspired generations of Mexicans and people around the world to pursue their dreams and make a difference in the world.
In conclusion, we celebrate these most famous people from Mexico and their remarkable contributions to the world. They have shown us what is possible when we believe in ourselves and our abilities. Let us honor their legacy by continuing to push boundaries, create art, pursue knowledge, and inspire others.