Last Updated on 3rd July 2023 by admin
There are many famous persons in the world, but few of them are capable of winnings the attention of millions of people worldwide. These people are most famous personalities in the world and have achieved great success in their respective fields. This list is based on various kinds of elements, such as social media following, search engine popularity, and media coverage. Keep in mind that these are the top 25 most famous persons in the world as of 2023, and this list is subject to change at any time.
These world-famous personalities can inspire others to pursue their dreams, they can raise awareness for important causes, and they can simply entertain us. They are all role models in their own way, and they continue to capture our attention year after year.
They may be actors, musicians, athletes, politicians, or other public figures. In this article, we will explore the top 25 most famous persons in the world, highlighting their achievements and impact on society, according to various sources:
1) Cristiano Ronaldo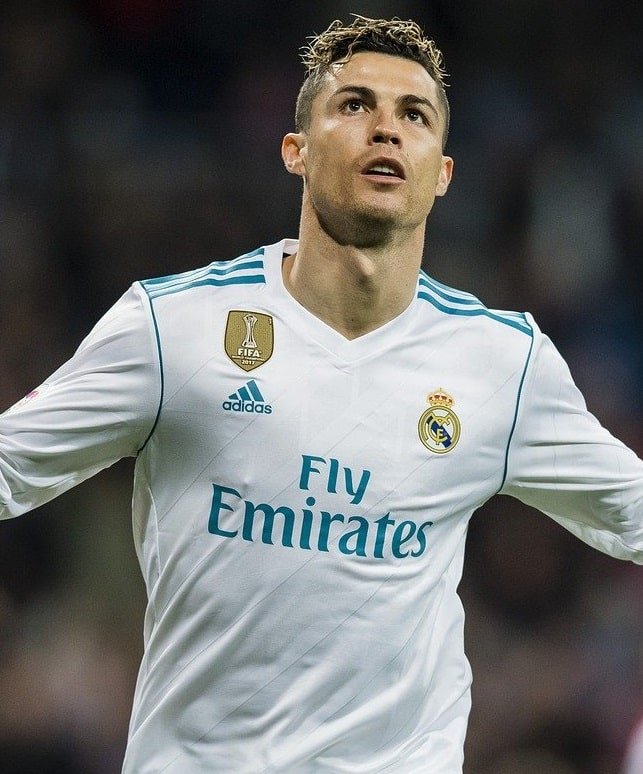 Portuguese footballer Cristiano Ronaldo dos Santos Aveiro GOIH ComM plays forward for Al Nassr, a Saudi Arabian team, and serves as the team's captain. Ronaldo was born in Funchal, Portugal, on February 5, 1985, is considered as one of the all times great players. He has collected five Ballon d'Or awards, which is the most of any male player from Europe.
Ronaldo has won an incredible 32 trophies throughout his career, including a UEFA European Championship, five UEFA Champions League wins, and seven league championships. Notably, he now holds the record for most goals scored for both his previous Club, Real Madrid, and the Portuguese national team overall.
With 141 goals, Ronaldo also holds the record for the highest number of goals scored in UEFA Champions League history. Ronaldo is a global superstar and has often been listed by Forbes magazine as the highest-paid athlete in the world.
Cristiano Ronaldo is a global celebrity and has a big social media following. He has more than 593 million followers on Instagram, and more than 109 million on Twitter. Ronaldo has been recognised as one of the greatest athletes of all time and has become a role model to many young football players.
2) Elon Musk
Elon Musk, an American entrepreneur and businessman of South African origin, occupies an indisputable position among the world's most famous Persons. His remarkable ventures include the founding or co-founding of several highly successful companies such as PayPal, SpaceX, Tesla, Neuralink, OpenAI and owner and CEO of Twitter.
Additionally, he founded The Boring Company and is the head of the Musk Foundation, a charitable organisation. With an estimated net worth of over $200 billion, Elon Musk is currently the richest person on world.
The technologies being developed by Musk's companies push the boundaries of innovation. SpaceX, for instance, is pioneering reusable rockets that could revolutionize space travel. Tesla is at the forefront of manufacturing electric cars that surpass their gasoline-powered counterparts in efficiency and environmental friendliness. Additionally, Neuralink's groundbreaking research focuses on creating brain-computer interfaces, envisioning a future where humans can control machines with their minds.
Musk's unwavering commitment to audacious goals and his readiness to embrace risk have become synonymous with his name. In his own words, he aspires to "die on Mars, just not on impact." A fervent advocate for renewable energy and space exploration, Musk's ventures hold immense potential for transforming our lives.
3) Dwayne Johnson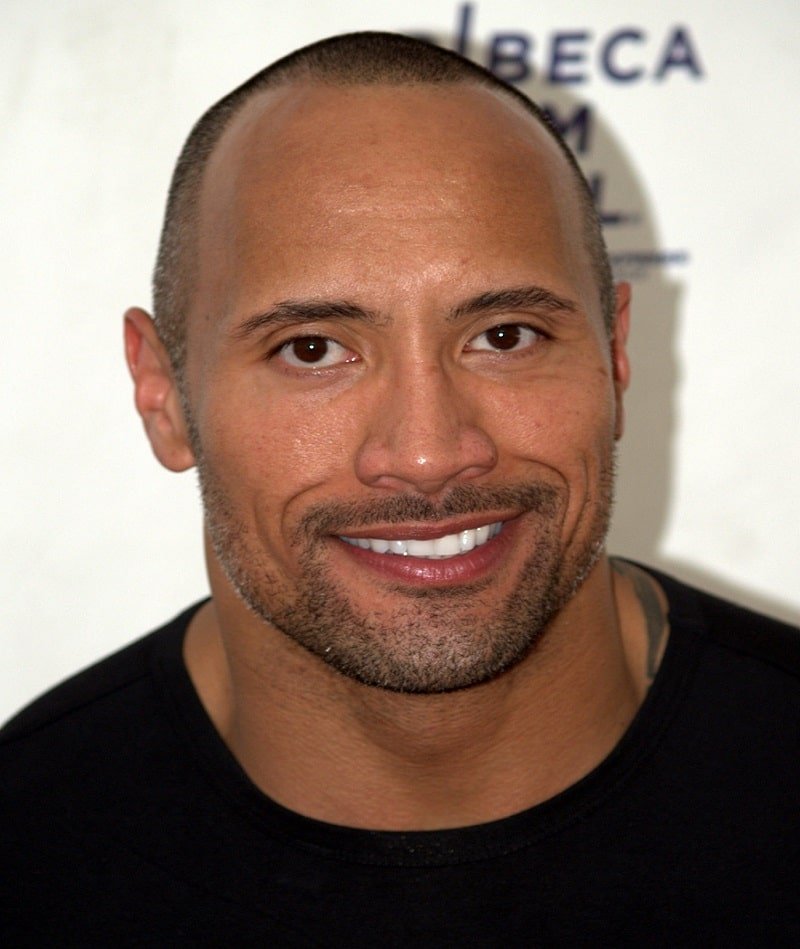 Dwayne Johnson, also known as The Rock in the ring, is an American actor, producer, and former professional wrestler. He is one of the most famous persons in the world with its huge fan following. Johnson was born in Hayward, California, in 1972. He is the son of Ata Johnson (née Maivia) and former professional wrestler Rocky Johnson.
At the University of Miami, Dwayne Johnson played college football and was a member of the 1991 national champion team. Johnson started his career in professional wrestling in 1996 after finishing from college. He soon succeeded the World Wrestling Federation (WWF, now WWE) ladder and rose to popularity as one of the most popular wrestlers in the world.
Johnson left wrestling in 2001 to focus on an acting career. His acting debut was in the 2002 film "The Mummy Returns." He has since been in a number of wildly successful films, including as "The Scorpion King," the "Fast & Furious" series, and "Jumanji." Johnson is one of the highest-paid performers in the world, and his engaging personality, sense of humour, and imposing physical presence have made him an unstoppable force in the entertainment industry.
In addition to his acting profession, Johnson has a successful business career. Along with establishing his own production company under the name Seven Bucks Productions, he also co-founded the apparel business Project Rock. Dwayne Johnson, a worldwide celebrity, continues to captivate audiences with his many talents and leave an unforgettable mark on the world.
4) Bill Gates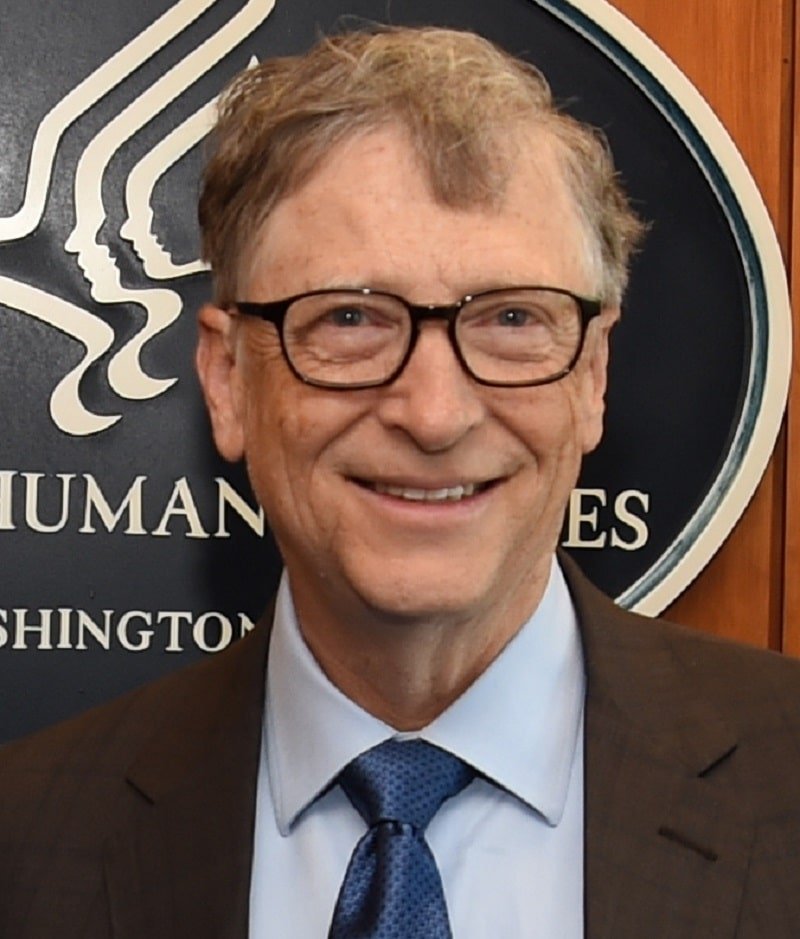 Bill Gates is an American business tycoon, philanthropist, author, investor, and investor (also known as William Henry Gates III). He is most recognised for being a co-founder of Microsoft Corporation, the largest manufacturer of software for personal computers in the world.
Gates was growing up in Seattle, Washington, where he was born. At the age of 13, he developed his first computer programme. He started utilising computers at an early age. He and his friend Paul Allen from childhood co-founded Microsoft in 1975. The largest personal computer software provider in the world is now Microsoft. Additionally, he is the author of various books, including "The Road Ahead" and "Business @ the Speed of Thought."
Gates left his position as CEO of Microsoft in 2000, but he continued to serve as board chairman until 2014. Since then, he has dedicated himself to charitable work through the Bill & Melinda Gates Foundation, which he and his wife Melinda French Gates co-founded. The charity seeks to advance international development and health.
Gates has a net worth of more than $116 billion, making him one of the richest persons on the entire world. From 1995 until 2007, he held the title of richest man in the world for 13 years in a row. He is also among the most famous persons in the world.
5) Oprah Winfrey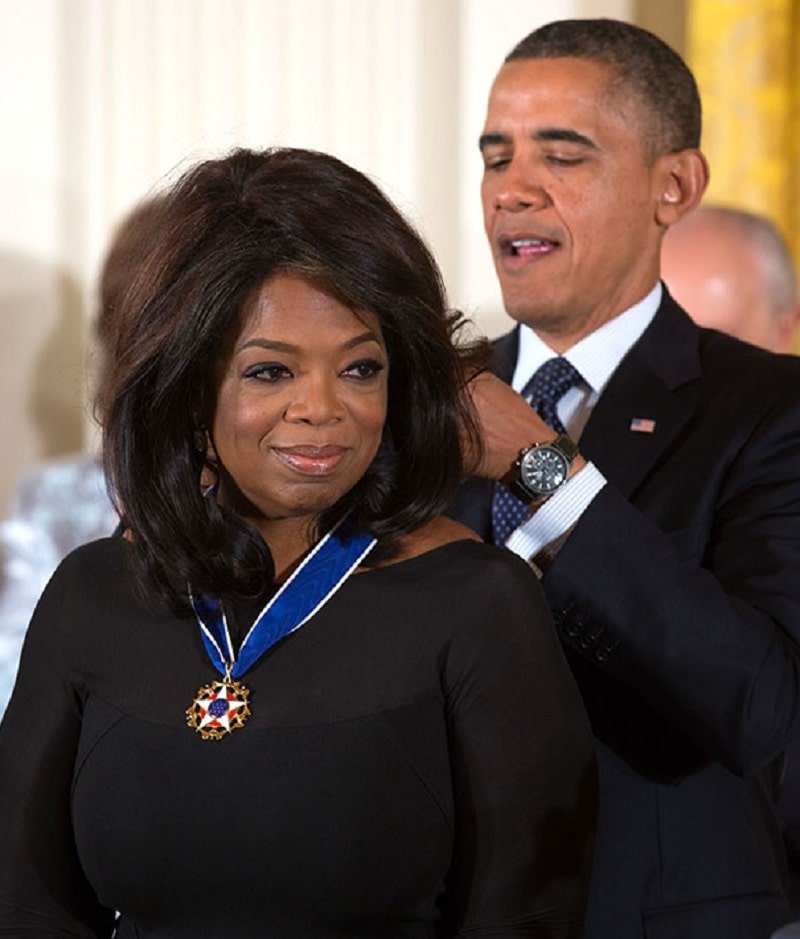 Oprah Gail Winfrey is an American talk show host, television producer, actress, author, and philanthropist. She is most known for her Chicago-based talk programme, The Oprah Winfrey show, which aired in national syndication for 25 years, from 1986 to 2011. the "Queen of All Media" By 2007, she was frequently ranked as the most influential woman in the world.
By the age of 19, she was a co-anchor for the local evening news. She relocated to Chicago in 1983 to serve as anchor the morning chat show AM Chicago. The Oprah Winfrey Show was given as its new name in 1986 when the show swiftly gained popularity. The show soon rose to popularity as one of the most viewed talk shows in the world because to its in-depth interviews with both celebrities and regular individuals.
Winfrey established her own production firm, Harpo Productions, in 1993. The Oprah Winfrey Show was one of several films and television programmes that Harpo produced. The Oprah Winfrey Network (OWN), a cable television channel, was established by Winfrey in 2000.
Winfrey is a popular actress as well. She has acted in films including Selma, Beloved, and The Colour Purple. In addition, she has produced a number of films, including the Academy Award-winning film The Silence of the Lambs. Winfrey is a household name who has won praise for her intelligence, charm, and business ability.
6) Lionel Messi
Lionel Messi is one of the most famous persons in the world. He is a forward for Ligue 1 team Paris Saint-Germain and captains the Argentina national team. He is an active professional footballer from Argentina.  Messi is widely regarded as one of the greatest players of all time.
He has won a records for six European Golden Shoes and seven Ballon d'Or honours. Additionally, he has won six times for Best FIFA Men's Player and once for FIFA World Player of the Year. With Barcelona, Messi achieved 35 titles, including four UEFA Champions League trophies. He has also won the Copa América with Argentina in 2021.
Messi is an energetic playmaker and prolific goal scorer. He now holds the La Liga records for most goals (474), hat-tricks (36) and UEFA Champions League (eight), as well as assists (192 in La Liga and 17 in the Copa América). Additionally, he has 86 more international goals than any other guy from South America.
Messi is a global icon and has been named the world's highest-paid athlete by Forbes several times. He is also a UNICEF ambassador and has worked on several charitable projects.
7) Justin Bieber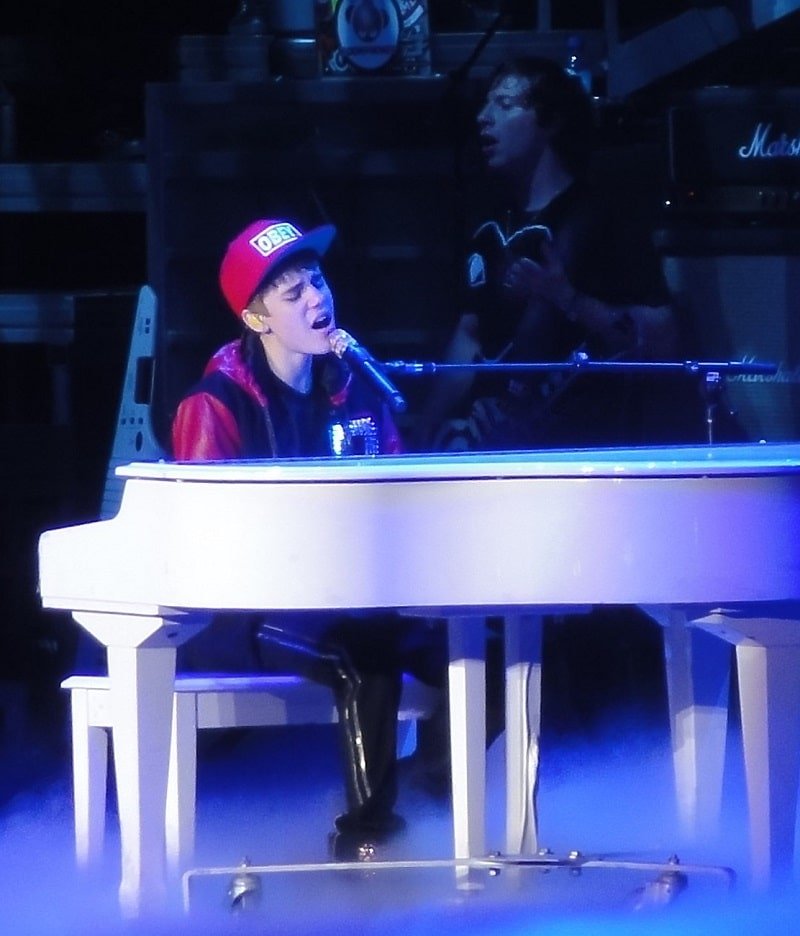 Justin Bieber is a Canadian singer and one of the most famous and successful musicians in the world, he is also a songwriter and actor. Bieber has earned a name for himself in the music industry with numerous awards, including a Grammy Award, 18 American Music Awards, and 21 Billboard Music Awards. He has also been nominated for a Brit Award and an MTV Video Music Award.
Bieber was discovered in 2007 through a YouTube video of him singing "So Sick" by Ne-Yo. He was signed to RBMG Records, and in 2009, My World, his debut EP, was released. My World 2.0, his first studio album, was released in 2010 and became a commercial hit, selling over 10 million copies globally.
Since then, Bieber has released six studio albums, all of which have achieved commercial success. Additionally, he has started a number of world tours, including the My World Tour in 2010–2011, the Believe Tour in 2012–2013, the Purpose World Tour in 2015–2017, and the Changes Tour in 2020.
Justin Bieber has more than 112 million followers on Twitter and over 293 million on Instagram, he has also sold more than 150 million albums worldwide. He has his own clothes brand and fragrance line and is a successful businessman. The young man Justin Bieber still has a lot of potential. He is a gifted musician and performer who has a large and loyal fanbase.
8) Kylie Jenner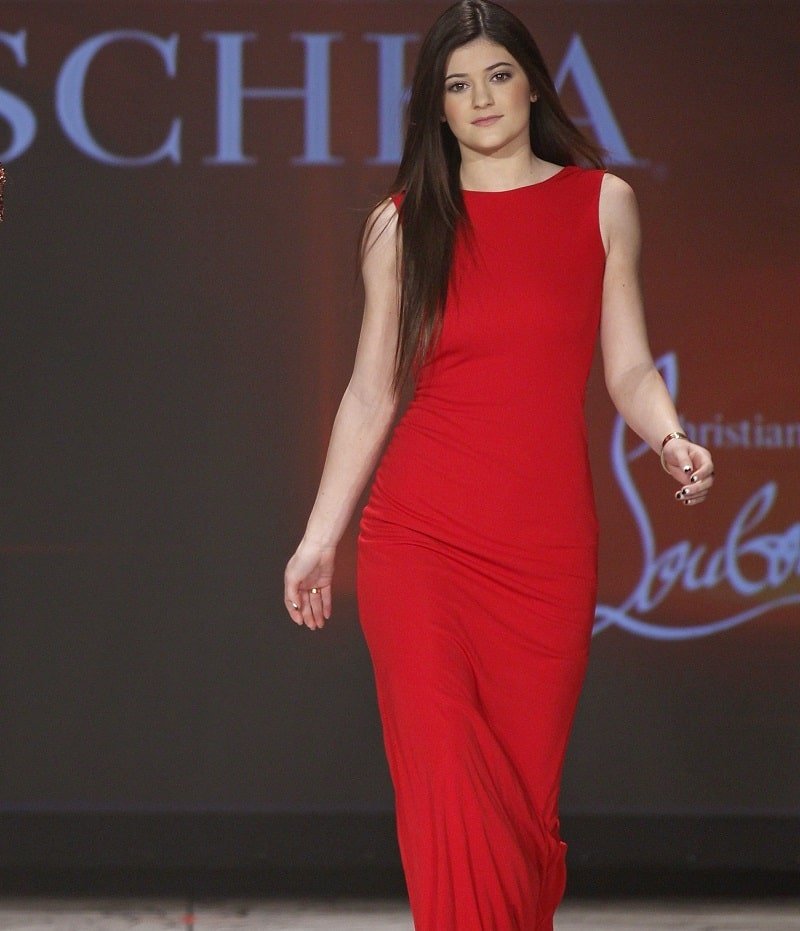 Kylie Kristen Jenner is an American businesswoman, model, and television personality. She is Kendall Jenner's half-sister and the child of Kris Jenner and Caitlyn Jenner (formerly Bruce Jenner). She is famous for her appearances on Keeping Up with the Kardashians and its spin-offs, a reality television series.
Jenner launched her own cosmetics brand, Kylie Cosmetics, in 2015. The business was successful quickly, and in 2019 Forbes declared Jenner the world's youngest self-made billionaire. Later, Forbes updated their calculation and stated that Jenner's net worth was actually closer to $900 million.
In addition, Jenner and her sister Kendall have started their own clothing brand, Kendall + Kylie. She has also modeled for a number of brands, including Balmain, Puma, and Adidas. With over 396 million Instagram followers, Jenner is one of the biggest celebrities on the social network. She has been criticized for her use of social media to promote her products and for her unrealistic body image. She has also been accused of cultural appropriation.
Despite the criticism, Jenner continues to be popular and has an enormous fan base on the internet. She is a smart businessman who has established a large business under her name.
9) Barack Obama
The 44th president of the United States was Barack Obama. He became the first African American president to be elected. Obama served as president for two terms from 2009 to 2017 and became one of the most famous persons in the world.
Obama was born in 1961 in Honolulu, Hawaii. He earned degrees from Harvard Law School and Columbia University. He worked as a community organiser in Chicago after law school. From 1997 until 2004, he was a member of the Illinois State Senate. He won an election in the US Senate in 2004.
Obama ran for president of the United States in 2008. He defeated Republican nominee John McCain in the general election. Obama was re-elected in 2012, defeating Republican nominee Mitt Romney.
Obama became president and signed the Affordable Care Act into law, extending health insurance to millions of Americans. The Dodd-Frank Wall Street Reform and Consumer Protection Act, which reformed the financial industry as a whole, was also signed by Obama. Obama ended the war in Iraq and authorized the raid that killed Osama bin Laden.
Obama gets popularity both in the United States as well as worldwide. He is famous for the way he speaks and his ability to connect to people from all walks of life. Additionally, he is a strong advocate for social justice and equality.
10) Taylor Swift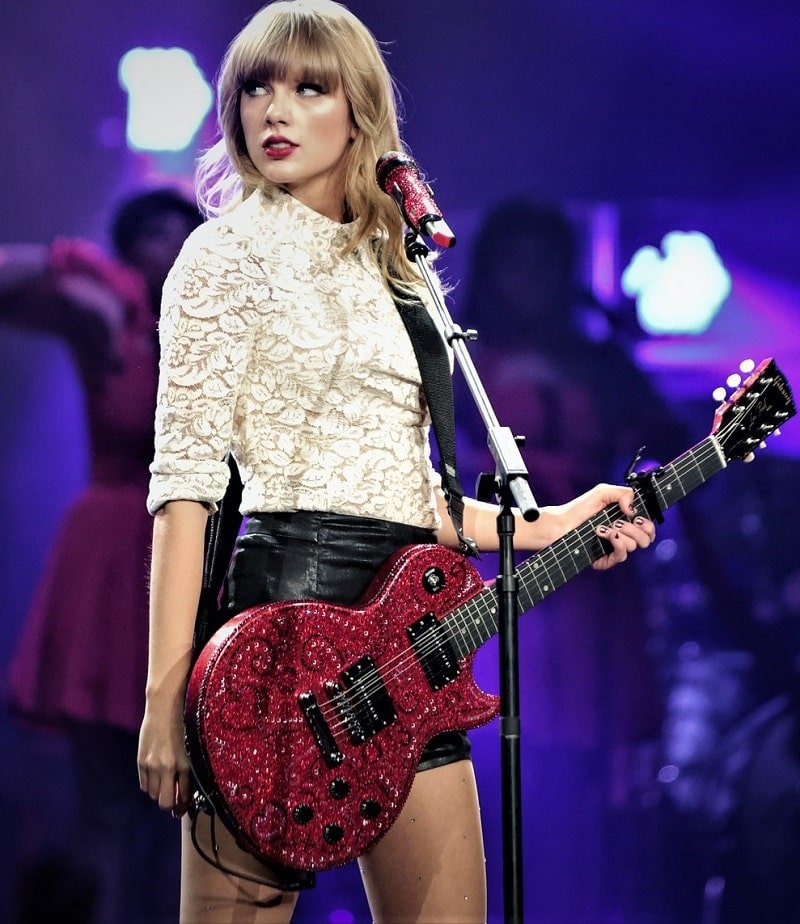 Taylor Alison Swift is an American singer and songwriter, and one of the most famous persons in the world. On December 13, 1989, she was born in West Reading, Pennsylvania. She is famous for her narrative songwriting and often writes about her personal experiences.  She has put out 332 singles, including 156 as the main artist, eight studio albums, two live albums, two extended plays, and two video albums.
Swift has been honoured with 11 Grammy Awards, 34 American Music Awards, and 29 Billboard Music Awards. She has also won an Emmy and a Golden Globe.
Swift is the only female artist in history to have three consecutive wins for Album of the Year at the Grammy Awards. One of the most successful musicians of all time, she has sold more than 200 million records worldwide. She is also one of the most well-known social media users in the world, with over 93 million followers on Twitter and 266 millions on Instagram,
Swift is famous for her open songwriting, which frequently explores themes of love, heartbreak, and revenge. She has received appreciation for using her music to establish a personal connection with her listeners. She is known for her fashion style as well as for connecting with her followers on social media and using it to promote her songs.
11) Beyonce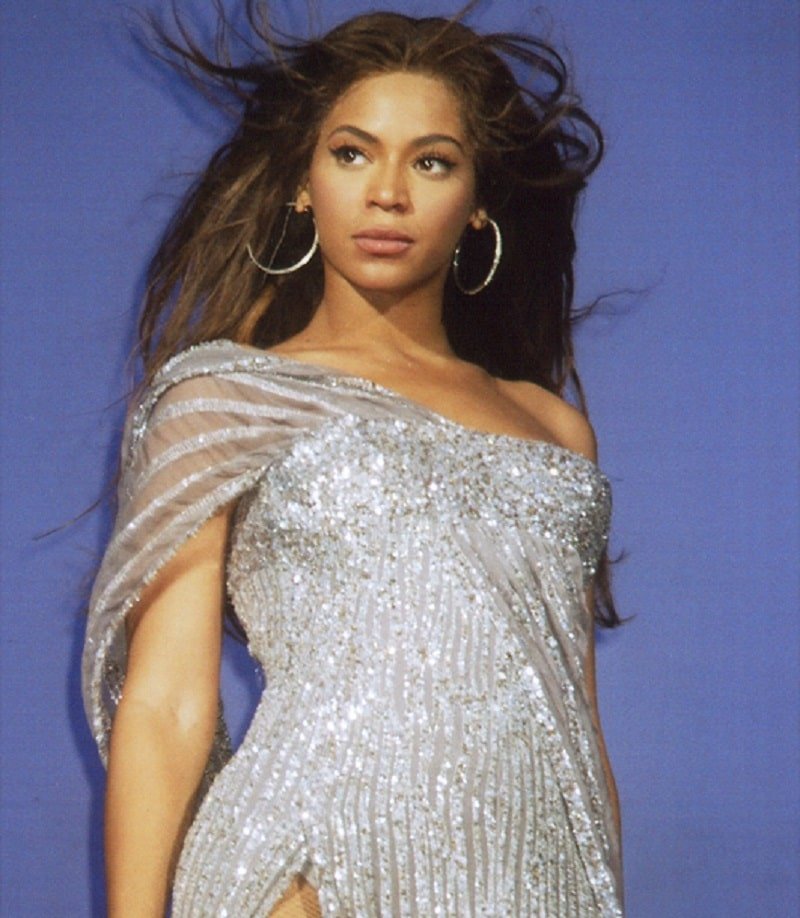 Beyoncé American singer, songwriter, actor, and businesswoman Giselle Knowles-Carter. With more than 118 million recordings sold globally, she is one of the best-selling musical artists of all time. The most by a female artist is her 28 Grammy Awards.
Beyoncé was born in Houston, Texas, on September 4, 1981. She achieved popularity as a member of the girl group Destiny's Child in the late 1990s. After the band's separation in 2006, Beyoncé launched an extremely successful solo career.
She has released six solo studio albums, all of which have been commercial successes. The "Renaissance" album, her most recent, was released in July 2022. Beyoncé has appeared in a number of films, including as "Dreamgirls" and "The Lion King".
Beyoncé has a great career in business in addition to her work in music and cinema. She runs her own production firm, Parkwood Entertainment, as well as her own apparel brand, Ivy Park. She is also a founding member of the BeyGOOD foundation, which supports those in need with social and educational programmes.
Beyoncé and rapper Jay-Z are married and have three kids together, one of the most popular couples in the world.
12) Jeff Bezos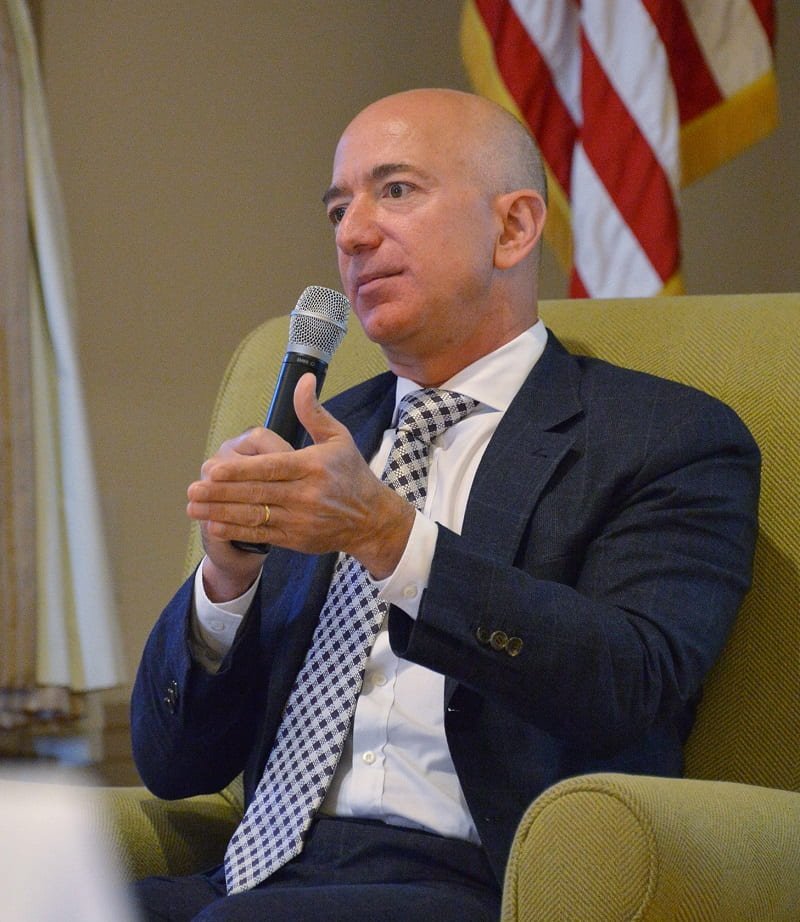 Jeff Bezos is an American entrepreneur and businessman who is the founder, CEO, and president of Amazon.com, Inc., is an American multinational technology company working as a e-commerce, cloud computing, digital streaming, and artificial intelligence. He is also the owner of The Washington Post and Blue Origin, an aerospace company developing rockets.
Bezos was born in 1964 in Albuquerque, New Mexico. He holds a degree in electrical engineering and computer science from Princeton University. He worked as a financial analyst on Wall Street after graduating from college. He started Amazon.com in his garage in 1994. The company quickly became one of the most successful online retailers in the world.
With a net worth of more than $100 billion in 2017, Bezos got the title of world's richest person. Although Elon Musk has overtaken him for the title, he is still aone of the world's richest people.
Bezos is famous for his their willingness to take risks and innovative business strategies. Additionally, He has been criticized for his treatment of employees and for his company's environmental impact.
Bezos is a well-known person in the business world despite the criticism. He is regarded as a visionary leader who has contributed to altering consumers' shopping habits.
13) Narendra Modi
Narendra Modi, the 14th and current Prime Minister of India, was born on September 17, 1950, in Vadnagar, Gujarat, India. He is a prominent member of the Bharatiya Janata Party (BJP) and the Rashtriya Swayamsevak Sangh (RSS).
Modi's political journey gained momentum when he served as the Chief Minister of Gujarat from 2001 to 2014. During his tenure, he achieved remarkable victories for the BJP in the 2014 and 2019 parliamentary elections, securing absolute majorities on both occasions. It is worth noting that this consecutive majority win in the Lok Sabha had not been achieved since 1984.
As India's Prime Minister, Modi has focused on key areas such as foreign policy, social welfare, and economic development. He has initiated several impactful programs, including the notable Make in India project, which promotes domestic manufacturing, the Swachh Bharat Abhiyan, a nationwide cleanliness drive, and the Pradhan Mantri Jan Dhan Yojana, a financial inclusion program.
Modi's political career has been marked by controversy. He has faced allegations of being complicit in the 2002 Gujarat riots, a tragic event where a significant number of people lost their lives. Despite the controversies surrounding him, Modi maintains a significant popularity among the Indian population and also listed among the most famous persons in the world.
14) Selena Gomez
Selena Gomez is a American singer, actress, producer, and sucessful businesswoman. She started her career in the industry of entertainment at an early age, first being known for her roles on the kids' show Barney & Friends. Gomez became widely recognised as a teen because to her role as Alex Russo in the Disney Channel sitcom Wizards of Waverly Place.
Gomez has three successful solo studio albums In her music career, showcasing her versatile talent.  For her efforts, she has won numerous of awards, including the Grammy for Best Latin Pop Album. Gomez is also popular for her charity deeds, with a large percentage of these deeds being funnelled via her work with UNICEF. She was chosen to represent the group as a goodwill ambassador in 2009.
Gomez has been involved in high-profile relationships in her personal life, most notably with Justin Bieber and The Weeknd. She has also been open about her struggles with depression and anxiety as well as other mental health issues. A documentary on her life and mental health, "Selena Gomez: The Living Undocumented," was released in 2020.
Gomez has a huge social media following and maintains an active presence on Instagram, where she has acquired over 425 million followers. She is recognised for being a co-founder of the Rare Impact Fund, an organisation dedicated to advancing topics related to mental health.
15) Vladimir Putin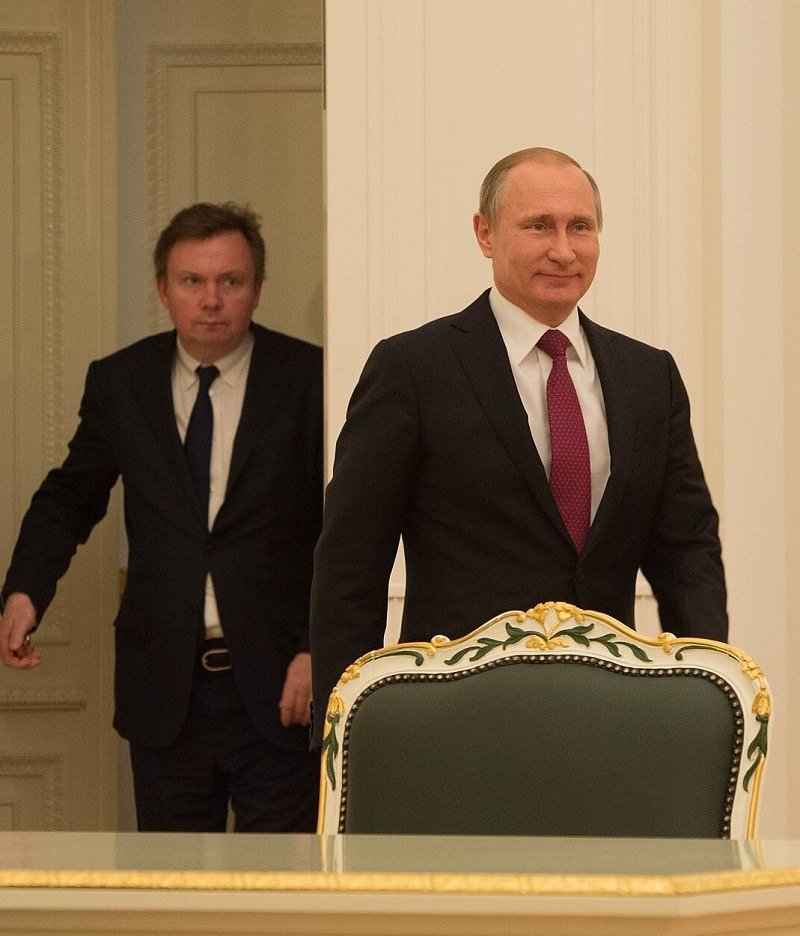 Vladimir Putin is the current president of Russia, having held power since 1999, which makes him the longest-serving Russian leader since Joseph Stalin. He was born in Leningrad (now Saint Petersburg) in 1952 and pursued a career in law after studying at Leningrad State University. Prior to his political career, Putin worked for the KGB, the intelligence agency of the Soviet Union.
Entering politics after the collapse of the Soviet Union, Putin quickly ascended the ranks. He assumed the role of prime minister in 1999 and was elected president in 2000. Putin is known for his political acumen and has effectively maintained his hold on power for over two decades. Many Russians perceive him as a strong leader who has revived Russia's standing as a global power.
Throughout his career, Putin has faced controversy and criticism. Accusations of corruption, human rights abuses, and interference in the affairs of other nations have been leveled against him. Nonetheless, he continues to enjoy popularity among a significant portion of the Russian population, who appreciate his leadership and efforts to bolster Russia's global influence.
Vladimir Putin's impact on Russia and the world is undeniably significant, and his legacy will be a subject of ongoing debate for years to come. As a complex and controversial figure, his leadership style and policies have both ardent supporters and vocal critics.
16) Rihanna
Robyn Rihanna Fenty, also known by her stage name Rihanna, was born in Saint Michael, Barbados, on February 20, 1988. She is a very successful businesswoman, singer, and actor. She has achieved incredible popularity as one of the most popular music artists worldwide, with more than 250 million albums sold. She won twelve Billboard Music Awards, two American Music Awards, and nine Grammy Awards.
When she joined with Def Jam Recordings in 2003, she started her musical career. Her debut album, Music of the Sun, was published in 2005 and became a commercial success. Since then, she has put out seven more studio albums, all of which have achieved success.
Rihanna has pursued an acting career in addition to her music career and business ventures. She has acted in several films, such as Ocean's 8 (2018) and Battleship (2012). She is also the founder of the charity Clara Lionel Foundation, that supports charitable concerns including education.
In the world of entertainment, Rihanna is one of the world's most famous persons and influential personalities. She is famous for her unique and versatile voice, fashionable style, and charity activity. She has her own fashion label, Fenty, as well as a thriving cosmetics and apparel business.
17) Robert Downey Jr.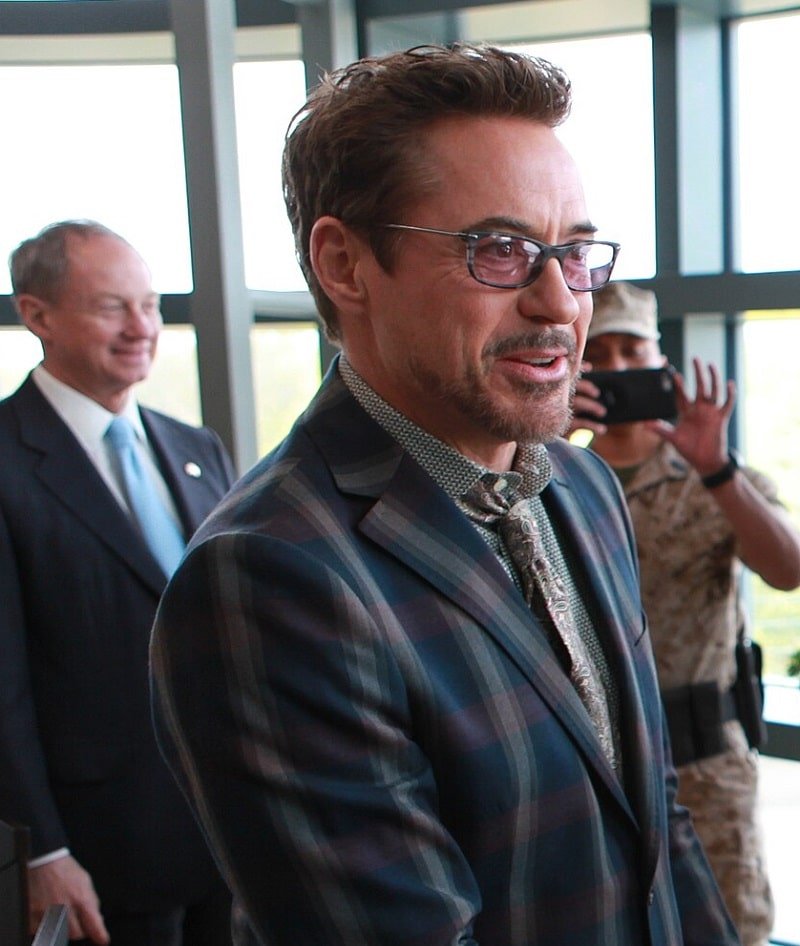 Robert Downey Jr. is a highly acclaimed American actor and producer, widely recognized for his exceptional performances in a range of films. Born in Manhattan, New York City in 1965, Downey Jr. began his acting career at a young age, appearing in notable films like "Pound" (1970) and "Greaser's Palace" (1972).
Throughout the 1980s, Downey Jr. gained prominence through his roles in successful films like "Less Than Zero" (1987), "Weird Science" (1985), and "The Pick-Up Artist" (1987). However, it was in the 1990s that he truly made a comeback, delivering memorable performances in films such as "Chaplin" (1992), for which he received an Academy Award nomination, and "Natural Born Killers" (1994). Additionally, he made a mark on television with his portrayal in the series "Ally McBeal" (1997-2000).
In 2008, Downey Jr. achieved tremendous success and widespread recognition for his portrayal of Tony Stark/Iron Man in the Marvel Studios film "Iron Man." The film garnered critical acclaim and became a commercial hit, launching the Marvel Cinematic Universe. Downey Jr. went on to reprise his iconic role in several sequels, including "Iron Man 2" (2010), "Iron Man 3" (2013), and "Avengers: Endgame" (2019).
With his remarkable talent and versatile performances, Downey Jr. has established himself as one of the most accomplished actors in Hollywood. He has been honored with numerous awards, including a Golden Globe Award and a Screen Actors Guild Award, reflecting his exceptional contributions to the film industry. He will become one of the most famous persons in the world because to these achievements.
18) LeBron James
LeBron James is an American professional basketball player, one of the greatest athletes. Currently playing for the Los Angeles Lakers in the National Basketball Association (NBA). He was born in Akron, Ohio, in 1984, and displayed his exceptional talent early on while playing for the St. Vincent–St. Mary High School varsity team, earning national high school Player of the Year honors twice.
The Cleveland Cavaliers took James with the first overall pick in the 2003 NBA draft. He has won four NBA titles (in 2012, 2013, 2016, and 2020), four NBA Finals MVP awards, four NBA MVP awards, and two Olympic gold medals throughout his career. James has continually displayed his tremendous abilities and flexibility on the court, achieving an incredible 19 NBA All-Star selections and 13 All-NBA First Team honours.
James broke records and set new ones in 2023 to become the NBA's all-time top scorer, scoring more than 38,000 points during his playing career. In addition to setting scoring records, he also holds the NBA records for assists per game (7.4) and steals per game (2.0). James, who is famous for his flexibility, court awareness, and scoring prowess, frequently exhibits a complex approach to the game.
James has established himself as a successful businessman off the court. He established SpringHill Entertainment, a production firm, and has successfully invested in a number of companies. In addition, he is one of the most famous people from Ohio, established the LeBron James Family Foundation, which aims to give kids in Akron, Ohio, where he was born, access to educational opportunities.
19) Johnny Depp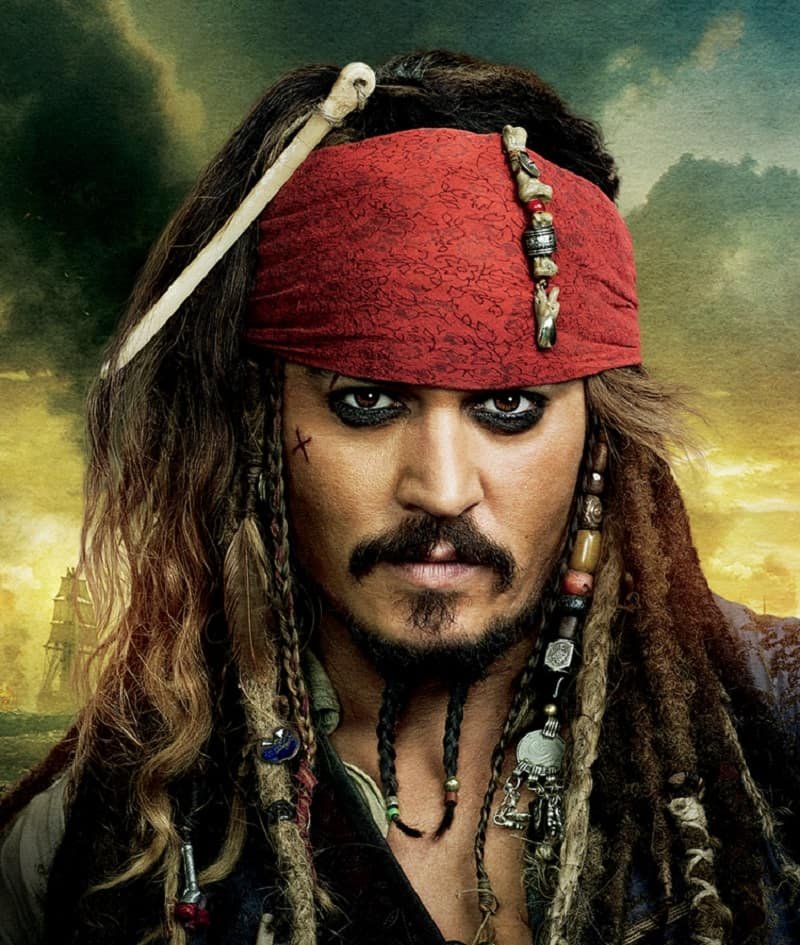 Johnny Depp, an actor, producer, and musician with amazing diversity, began his debut on June 9, 1963, becoming an icon in the world of American cinema. He brilliantly plays a variety of personas, drawing audiences all around the world with his enigmatic skill, which making him one of the most famous persons in the world.
Depp gained fame in the 1980s as due to of his role in the hit television series "21 Jump Street." Taking advantage of this momentum, he entered the movie industry and established himself alongside famous filmmaker Tim Burton. Depp's unique and distinctive performances won fans over in classic films like "Edward Scissorhands," "Ed Wood," and "Sleepy Hollow," making him an important a spotlight in the world of Hollywood.
Depp has easily moved between mainstream and independent films, giving life to a variety of interesting characters, thanks to his chameleon-like talent. From the swaggering Captain Jack Sparrow in the "Pirates of the Caribbean" series to the mysterious Mad Hatter in "Alice in Wonderland" and the whimsical Willy Wonka in "Charlie and the Chocolate Factory," his acting prowess earned praise from critics and three coveted Academy Award nominations.
He also has three Golden Globe victories for Best Actor in a Motion Picture Musical or Comedy. He is a star on the Hollywood Walk of Fame and has been ranked one of the world's 100 most influential persons by Time magazine.
20) Kim Kardashian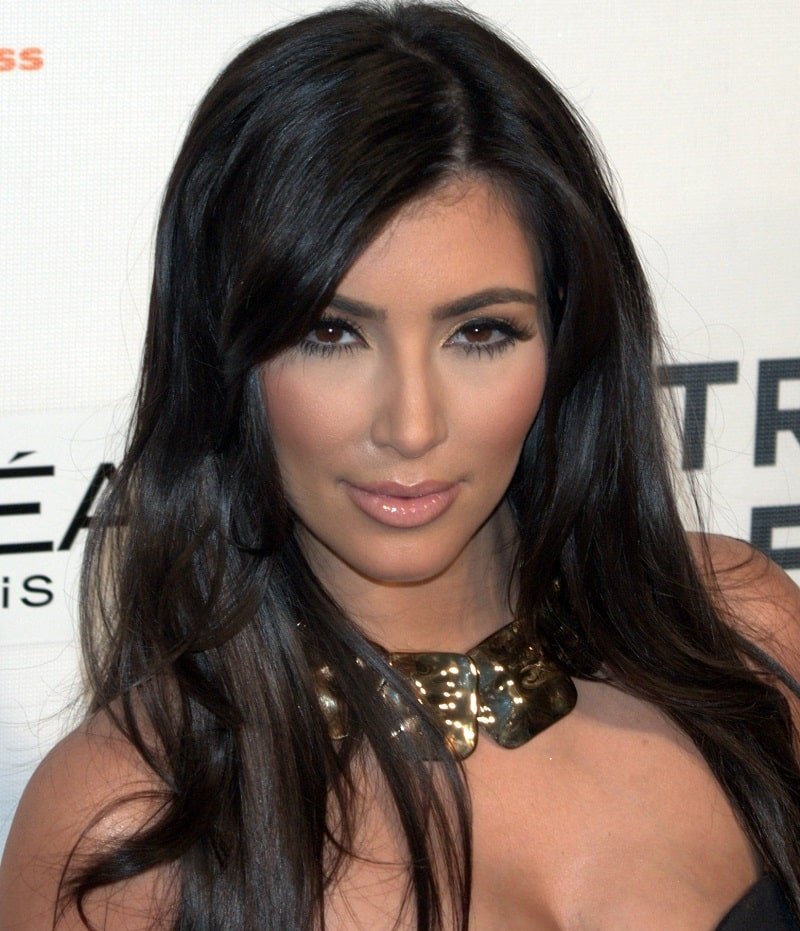 Kimberly Noel "Kim" Kardashian West is a well-known American media personality, smart businesswoman, socialite, and model who shot to fame in 2007 as one of the leading ladies on the popular reality series "Keeping Up with the Kardashians."
Since becoming widely recognised, Kardashian has ventured beyond the media and into a variety of business endeavours. Her numerous companies, which include those in the fashion, cosmetics, and fragrance industries, illustrate her abilities as an entrepreneur. Her very own production firm, Kim Kardashian West Productions, was also established as she bravely entered into the field of production.
According to Forbes, Kardashian's net worth as of 2021 was an astounding $1.8 billion, firmly establishing her status as the richest member of the Kardashian family. Her huge finances may be largely attributable to her outstanding performance in a number of businesses, including famous KKW Beauty and Skims.
Kardashian is popular for having an hourglass figure, attracts fans with her attractive curves. Her lavish lifestyle highlights her mysterious image and captivates the interest of her enormous fanbase. Her romantic relationships have also mostly drawn the public's attention, adding to her being as a high-profile figure. Kardashian has been married twice; her first union lasted from 2000 to 2004 with music producer Damon Thomas, and her second one, to rapper Kanye West, from 2014 to 2021.
21) Virat Kohli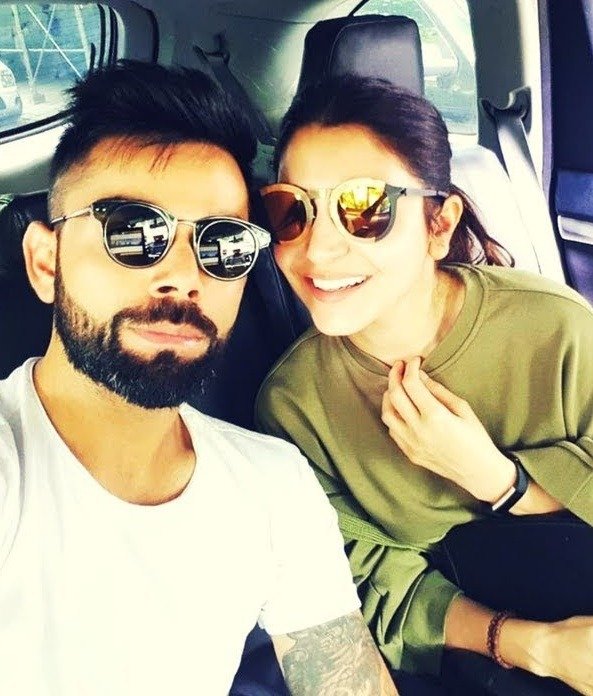 Virat Kohli was born on November 5, 1988, in Delhi, India. From a very young age, it was evident that he possessed an innate talent for cricket. Kohli's passion for the sport started at the tender age of three when he would pick up a cricket bat and imitate his cricketing idols. He quickly rose through the ranks, showcasing exceptional batting technique and an unwavering determination to succeed. Kohli's dedication to the sport was unparalleled, and he left no stone unturned in his quest for excellence.
In 2008, the cricketing world witnessed the arrival of a young prodigy as Virat Kohli made his debut for the Indian cricket team. He played his first international match against Sri Lanka in an ODI series. Though he didn't have an extraordinary debut, it was clear that Kohli possessed immense potential. In 2017, Virat Kohli was appointed the captain of the Indian cricket team across all formats.
Under his leadership, the team achieved remarkable success, winning several series and tournaments. In One Day International (ODI) cricket, his bat has scored over 12,000 runs, and in Twenty20 International (T20I), over 4,000 runs. He holds numerous records, including the fastest player to score 8,000, 9,000, 10,000, and 11,000 runs in (ODI) cricket.
One of the most famous persons in the world and famous Indian cricketer Virat Kohli has a huge fan following on the social media platform Instagram, with over 254 million followers.
22) Will Smith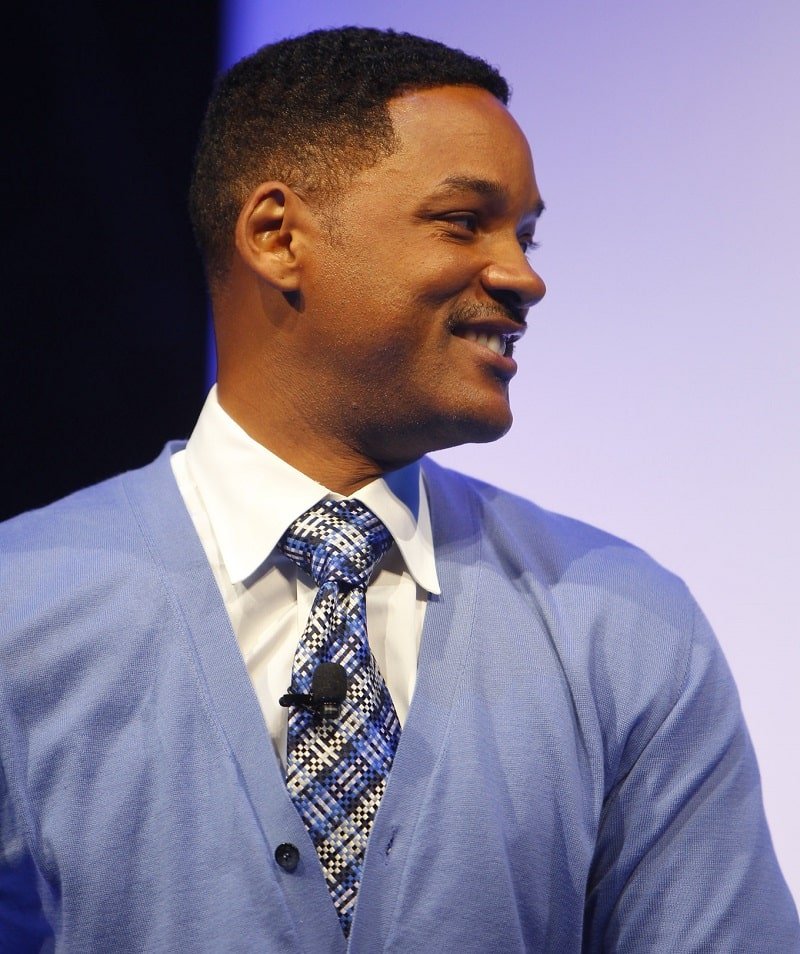 Will Smith is an American actor, rapper, and producer. He has won four Grammy Awards and an Academy Award. His films have grossed over $9.3 billion worldwide, making him one of the most successful actors of all time and also one of the most famous persons in the world.
Smith was born in Philadelphia, Pennsylvania (USA), in 1968. He began his career as a rapper in the 1980s, and released his first album, "Rock the House", in 1987. His breakthrough role came in 1990, when he starred in the television series "The Fresh Prince of Bel-Air". He has since starred in a number of successful films, including "Independence Day", "Men in Black", "Ali", and "The Pursuit of Happyness".
Smith moved from television and easily entered the world of movies, illuminating the silver screen with his extraordinary skill. He has a long list of successful films, including box-office hits such as "Independence Day," "Men in Black," "Ali," and "The Pursuit of Happyness." Smith has reached amazing milestones and established his status as one of the most accomplished actors of all time because to his remarkable versatility as well as dedication to his art.
Beyond his acting prowess, Smith has also made significant contributions as a producer, playing an instrumental role in bringing captivating stories to life on the big screen. Notable productions under his belt include "The Karate Kid," "Hancock," and "Concussion," which further exemplify his keen eye for compelling narratives.
23) Shakira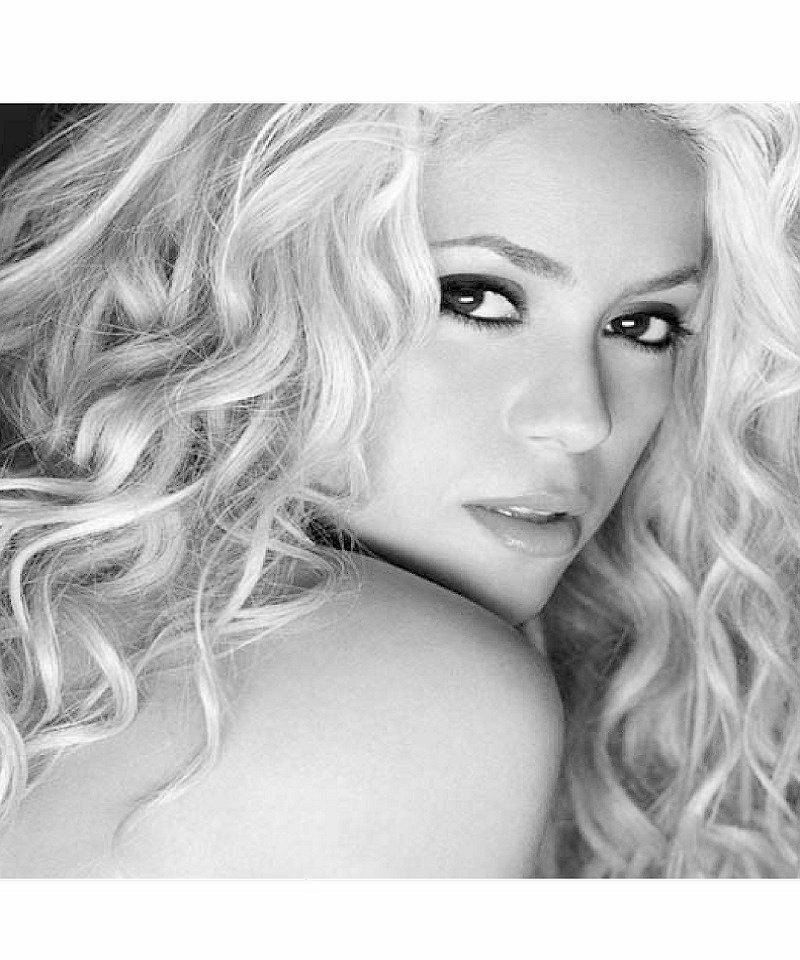 Colombian singer-songwriter Shakira Isabel Mebarak Ripoll is a force to be reckoned with in the music and entertainment industries. She is from Barranquilla, and her captivating performances have mesmerised audiences all around the world, earning her the prestigious title of "Queen of Latin Music."
Shakira began performing at a young age and, at the age of just 13, signed with Sony Music Colombia to make her recording debut. With her later releases, "Pies Descalzos" (1995) and "Dónde Están los Ladrones?" (1998), she quickly became a rising sensation in Hispanic nations despite the economic failure of her first albums, "Magia" (1991) and "Peligro" (1993).
Shakira's career has been recognised by her musical variety, which has enchanted fans with her distinctive fusion of genres and seductive lyricism. With several awards to her name, including three Grammy Awards, eleven Latin Grammy Awards, and a Billboard Music Award, her global success knows no bounds. She has established herself as one of the most successful musicians of all time, selling more than 80 million records worldwide.
Shakira gets recognition for her dance abilities as well as to her singing talents. She attracts fans with her mesmerising skills during her performances, which are an exciting blend of belly dancing and Latin dance. She further strengthened her reputation as a great performer with the overwhelming honours she has received for incorporating belly dancing costumes in music videos and live performances.
24) Donald Trump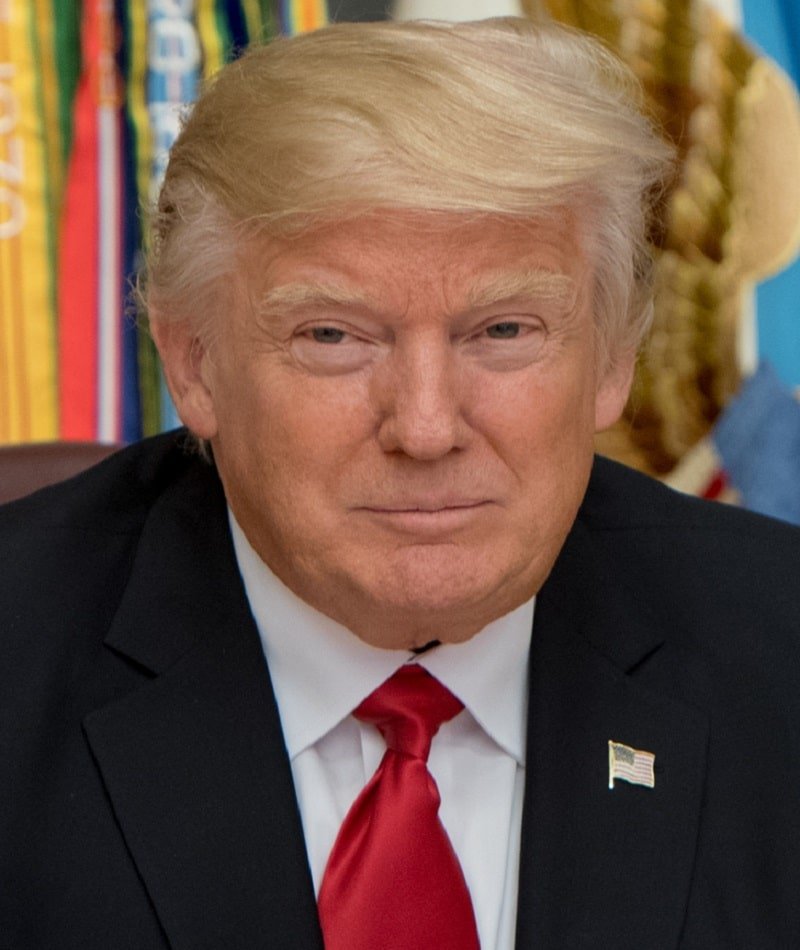 Donald John Trump is a American politician and was a 45th president of the United States from 2017 to 2021. He is also media personality and businessman, left a lasting impression on the history of the United States of America. With a degree in economics from the famous Wharton School at the University of Pennsylvania, this native of the bustling New York City borough of Queens cleared the way for his success.
Trump emerged as a Republican candidate for president in 2016 and exceeded all expectations by defeating 16 opponents in the primaries. He advocated building a wall between Mexico and the United States, renegotiating trade deals, leaving the Trans-Pacific Partnership, and supporting limitations on Muslim immigration during his whole campaign.
In an unexpected turn of events on November 8, 2016, Trump defeated Hillary Clinton, the Democratic nominee, and won the general election. His election to the presidency constituted three significant firsts: he was the first American president without prior military or government experience, the first without a law degree, and the first without a college degree.
After leaving office, Trump suffered a serious defeat against Democratic candidate Joe Biden in the 2020 presidential race. He refused to accept the result, though, and instead spread false accusations of electoral fraud. These allegations culminated in the horrific events on January 6, 2021, when a crowd of his followers stormed the U.S. Capitol in an unprecedented attack on the nation's democratic institutions in an effort to prevent Congress from recognising Biden's victory.
25) Mark Zuckerberg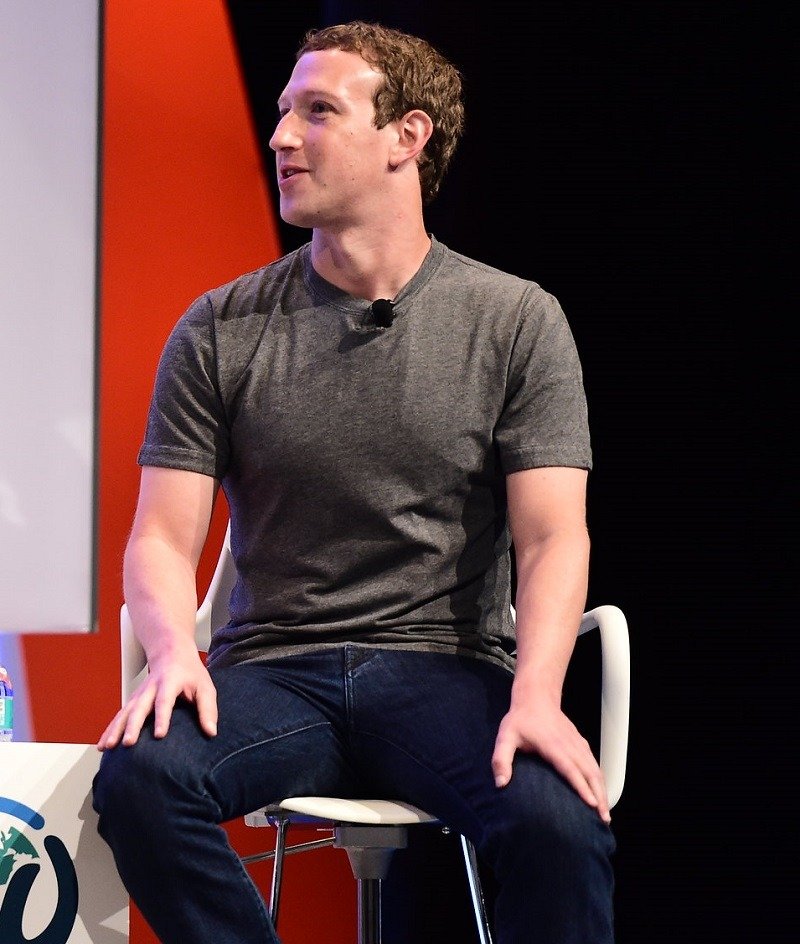 With a net worth exceeding $100 billion, he ranks among the wealthiest individuals globally. He is one of the richest people in the world, with a net worth of more than $100 billion. His ownership in Meta Platforms, the parent company of Facebook, Instagram, and WhatsApp, is the main source of his riches.
Zuckerberg, who was born in White Plains, New York, in 1984, attended Harvard University to further his education. He left school, however, in the middle of his second year to found Facebook. The social networking site quickly gained popularity, and Zuckerberg's remarkable talent was widely acknowledged.
With more than 2.9 billion active users, Facebook has grown into the biggest social networking site in the world. Zuckerberg has received praise for his business savvy and for promoting relationships between people all across the world. However, his management of customer privacy issues and his company's participation in the spread of false information have attracted criticism.
Zuckerberg got married Priscilla Chan, a fellow Harvard student, in 2012; the couple now has two kids. Despite being criticised for privacy-related issues at Facebook and claims of content suppression, Zuckerberg is still one of the famous persons in the world or in the technology industry.
These top 25 most famous persons in the world have achieved remarkable success and made significant contributions in their respective fields. From business magnates and entertainers to athletes and activists, they have left an indelible mark on society and continue to inspire millions with their talent, influence, and dedication to making a positive impact on the world.