Last Updated on 20th September 2023 by admin
Some of the most prominent persons in a variety of industries were born in Ohio. Ohio is a state that has given birth to some of the most famous people in various fields. From astronauts to musicians, writers to inventors, Ohio has produced some of the brightest stars in history. These Ohio's Legends have had a positive effect on the world with their extraordinary abilities and accomplishments, winning them acclaim and adoration all across the world.
These 10 famous people from Ohio in the United States of America have left a lasting impact on the world and have become household names. Their brilliance, ingenuity, and accomplishments have inspired and affected generations. Ohio has shown to be a breeding place for brilliance, so we are eager to see what other smart people will emerge from this state. Here are the top 10 most famous people from Ohio, who have left their mark on history.
1) Neil Armstrong: The First Man on the Moon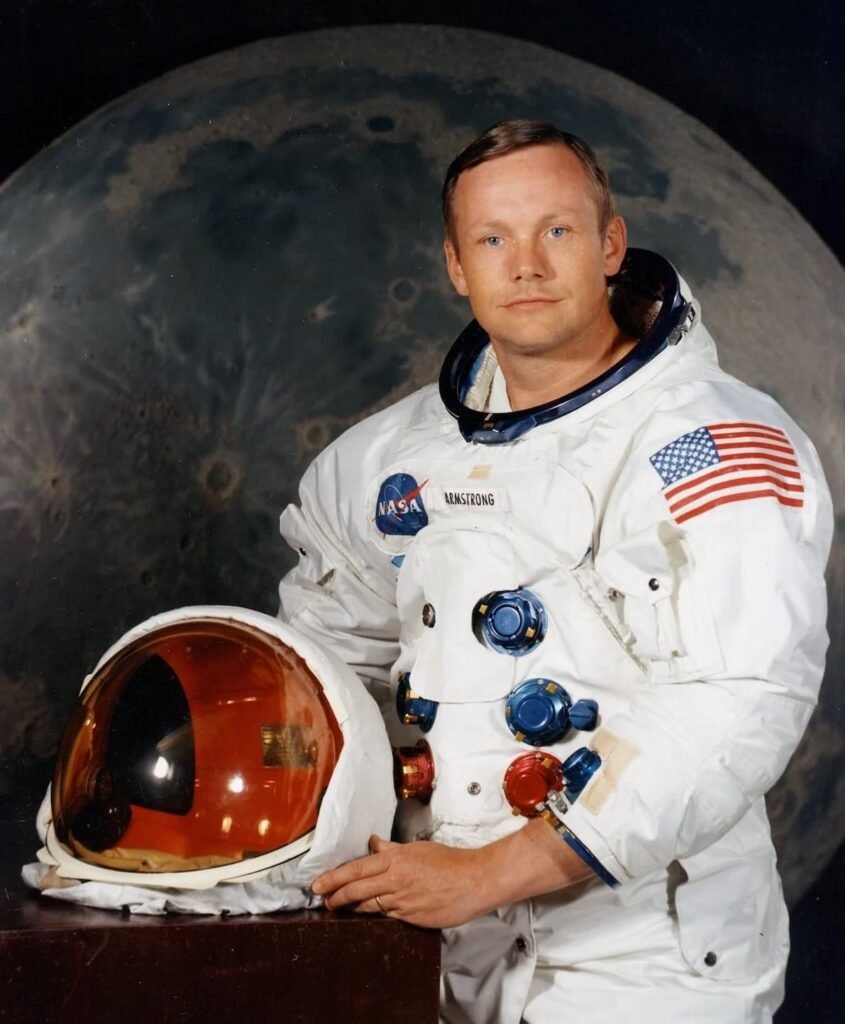 Neil Armstrong is one of the most famous people from Ohio, he was a legendary astronaut and the first man to set foot on the moon. He was born on August 5, 1930, in Wapakoneta, Ohio. Armstrong's courage and determination made him an inspiration to millions of people around the world. He died on August 25, 2012, but his legacy will always be remembered.
Neil Armstrong is a name that will forever be etched in history. Armstrong was a decorated American astronaut, aerospace engineer, and aeronautical researcher. However, he is best known for being the first man to walk on the moon.
Armstrong created history on July 20, 1969, during the Apollo 11 mission, when he landed on the moon and spoke the proverbial "That's one small step for man, one giant leap for mankind." His comments reverberated around the globe, and his accomplishment inaugurated a new phase of space exploration.
At the age of 82, Neil Armstrong passed away on August 25, 2012, yet his legacy endures. He made history by being the first person to walk on the moon and an early space exploration pioneer. His accomplishments serve as a reminder that if we have the fortitude to follow our aspirations, we too are capable of doing great things.
2) LeBron James: The King of Basketball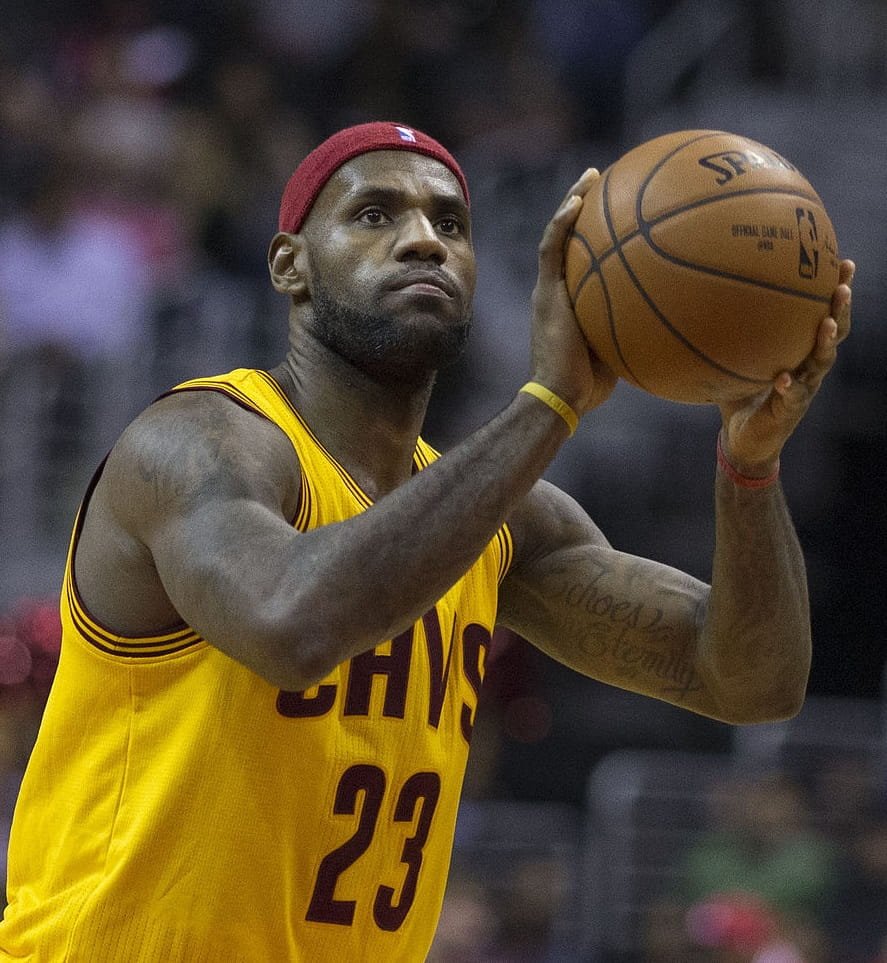 LeBron James, a name synonymous with basketball greatness, and will always be listed among Ohio's famous people because of his accomplishments. James, who was born on December 30, 1984, in Akron, Ohio, has grown to be one of sports' most renowned figures. He has had an enduring impact on basketball as a professional player, entrepreneur, and philanthropist.
James has received several honours during his career, including two Olympic gold medals, four NBA titles, and four NBA Most Valuable Player Awards. He is considered as one of the greatest basketball players of all time, and he had an unrivalled impact on the sport, which making him one of the most famous persons in the world.
James isn't simply a basketball player, though. He is extremely philanthropic and has utilised his success to support his neighbourhood. He was a supporter of social justice and equality and formed the LeBron James Family Foundation, which has assisted thousands of students in attending college.
A genuine inspiration and role model, LeBron James. In addition to his services to his community and society as a whole, his passion to greatness and devotion to hard work have made him a legend in the sports world.
3) Thomas Edison: The Inventor of the Light Bulb
Thomas Edison is one of the most influential inventors in history, and his most famous invention, the light bulb, has revolutionized the way we live our lives. Edison, who was born on February 11, 1847, in Milan, Ohio, was a prolific inventor who amassed more than 1,000 patents over the course of his career.
Perhaps Edison's most famous innovation is the light bulb, but he is also credited with the development of the phonograph and the motion picture camera, among many other things. His innovations have had a significant influence on contemporary culture, and his legacy serves as an inspiration to future generations of innovators.
We may all be inspired by Edison's persistent work ethic and unflinching drive for success. Throughout his career, he encountered several obstacles and failures, but he never lost up on the idea that his ideas might improve the world. His contributions to science and technology will never be forgotten, and Edison's legacy lives on today, making him one of the famous people from Ohio, even in the entire USA.
4) Paul Newman: The Iconic Actor and Philanthropist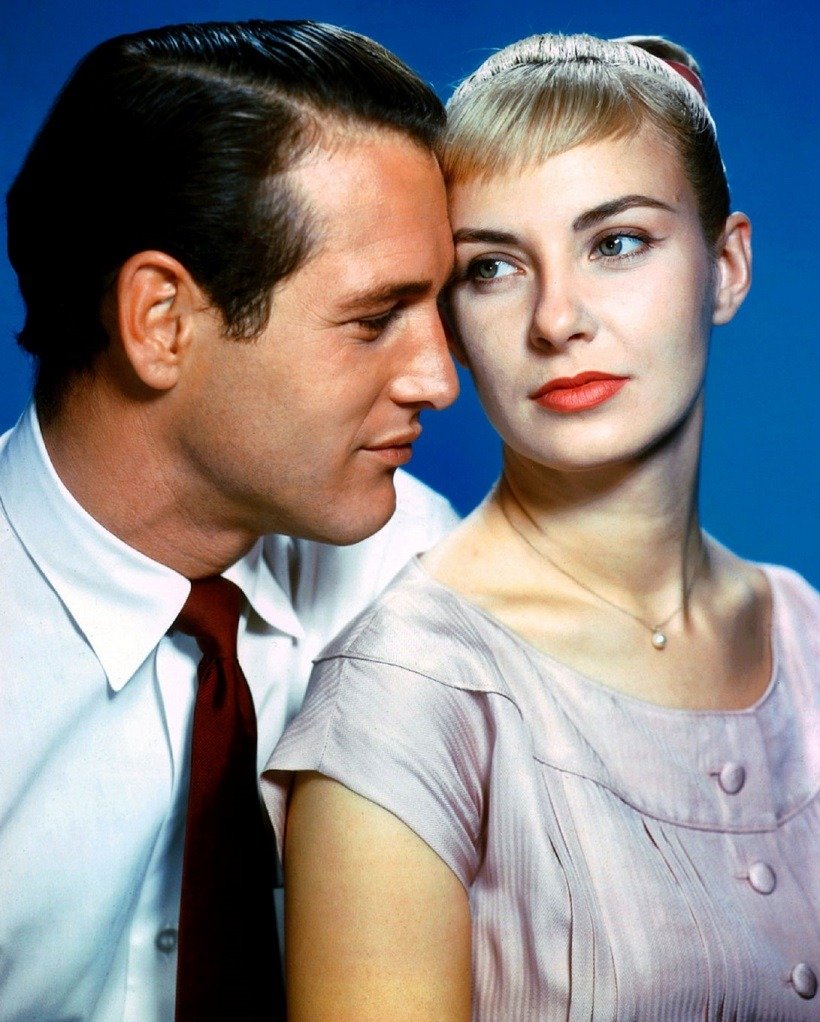 Paul Newman was a famous American actor, director, racing car driver, and businessman who enjoyed success both on and off the big screen. Newman's career spans more than five decades and he was born in Shaker Heights, Ohio, in 1925.
His rugged good looks, piercing blue eyes, and obvious charm made Newman a popular figure. He is well known for his appearances in films like "Cool Hand Luke" (1967), "Butch Cassidy and the Sundance Kid" (1969), and "The Sting" (1973), for which he received an Academy Award. He also won an Oscar for his portrayal in "The Colour of Money" (1986).
Newman, though, was more than just an actor. He was also a philanthropist who invested a lot of time and money in philanthropic organisations, founding the food firm Newman's Own that gives all of its proceeds to good causes, among other things.
5) Ulysses S. Grant: The 18th President of the United States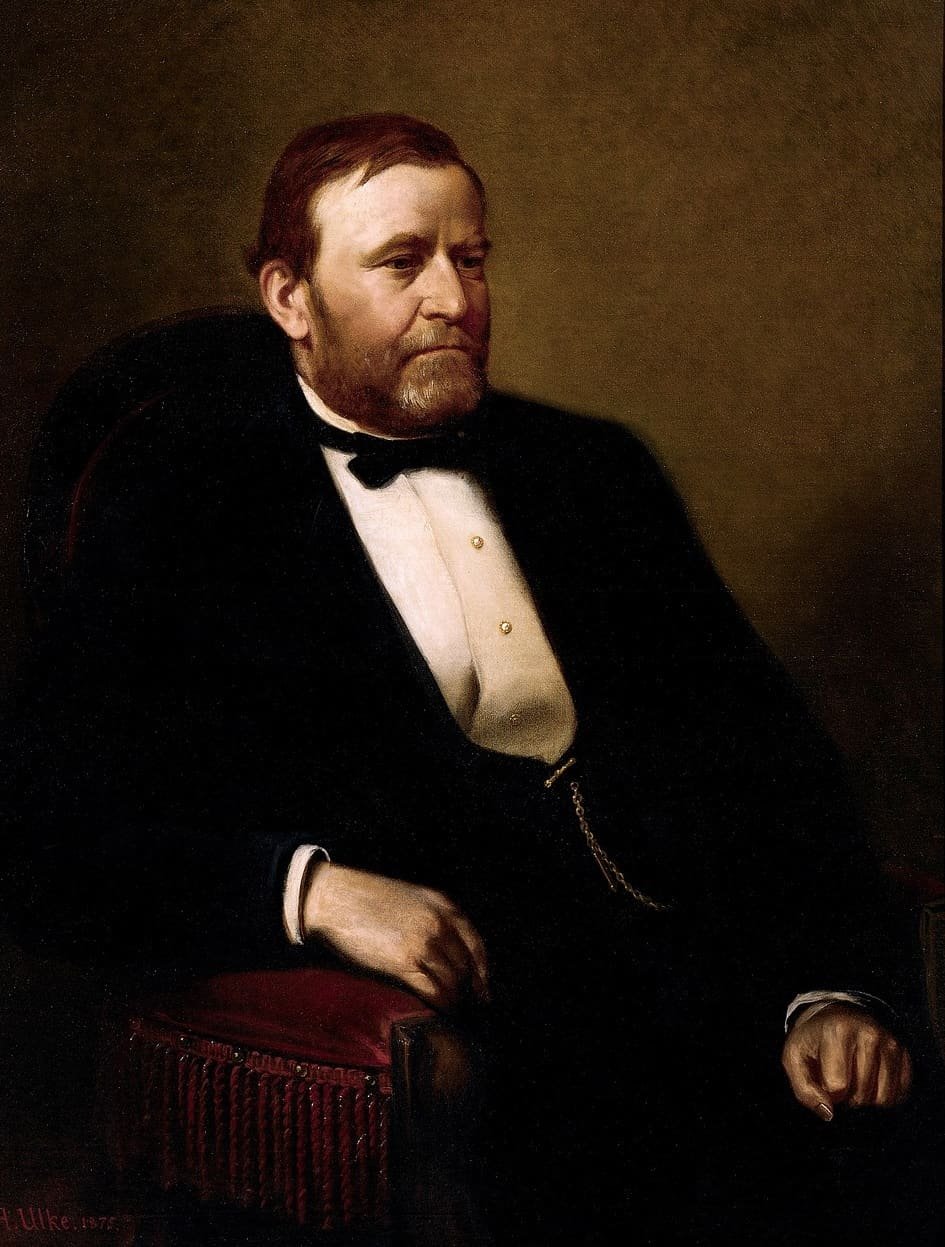 Ulysses S. Grant was the 18th President of the United States and a leading Union general during the Civil War. Born in Point Pleasant, Ohio, in 1822, Grant served as President from 1869 to 1877. He is famous for his leadership throughout the American Civil War, which included the conquest of Vicksburg and the eventual end of the conflict when General Robert E. Lee submitted to his captors at Appomattox Court House.
Grant's presidency was marked by Reconstruction and a focus on civil rights, including the passage of the 15th Amendment, which granted voting rights to African American men. He also worked to expand the country's economy, pushing for the construction of the transcontinental railroad and the annexation of Alaska.
Despite his accomplishments, Grant faced controversy and scandal during his presidency, including corruption within his administration. He also struggled with his own personal demons, including alcoholism.
6) John Glenn: The First American to Orbit the Earth
John Glenn was an American astronaut, aviator, and politician who was the first American to orbit the Earth. He was born in Cambridge, Ohio, on July 18, 1921. Glenn was a veteran Marine Corps pilot who saw action in both World War II and the Korean War before joining NASA's Mercury programme as one of the first seven astronauts.
Using the Friendship 7 spacecraft, he completed three orbits of the Earth on February 20, 1962, becoming the first American to do so. Glenn went on to represent Ohio in the United States Senate from 1974 to 1999. In 1998, at the age of 77, he made a second trip into space as a part of the Space Shuttle Discovery crew. On December 8, 2016, John Glenn, who was 95 years old, passed away. He left behind a legacy of daring, leadership, and creativity in the realm of space exploration.
John Glenn was a true American hero and a pioneer of space exploration. A pivotal event in human history, his momentous trip in 1962 as the first American to circle the Earth motivated many young people to seek careers in science and technology.
7) Halle Berry: The Oscar-Winning Actress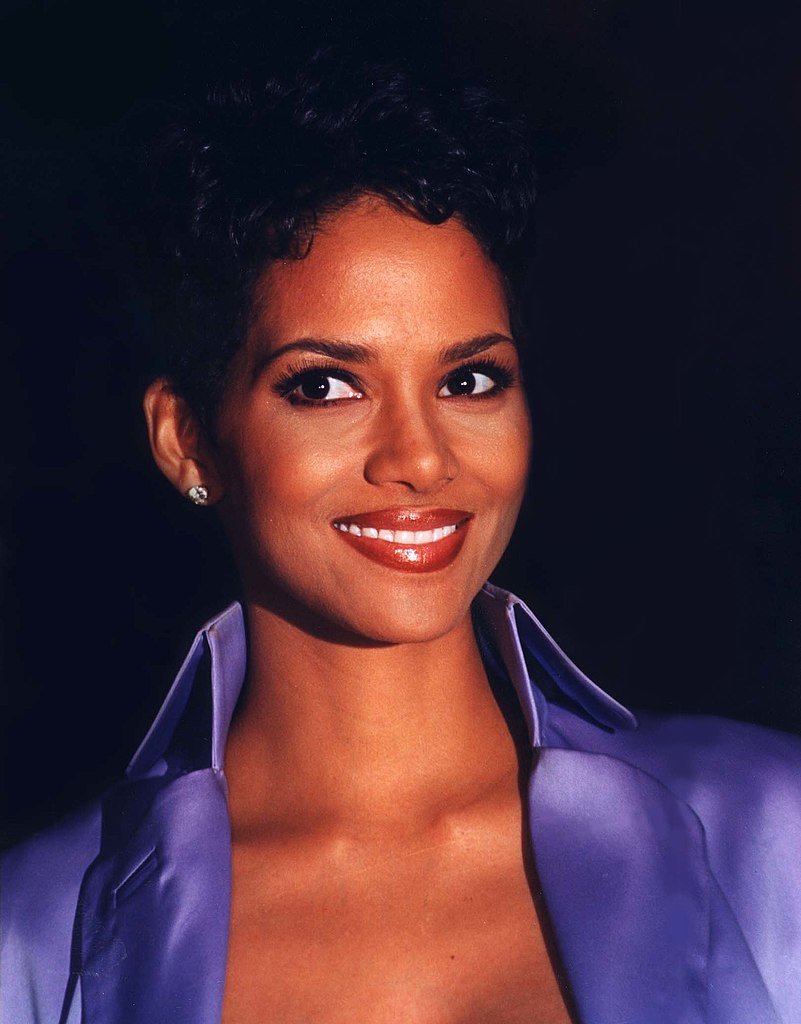 Halle Berry is an American actress, producer, and former fashion model. Berry, who was born on August 14, 1966, in Cleveland, Ohio, has established himself as one of Hollywood's most recognisable figures. She began her acting career in the late 1980s and gained notoriety in the 1990s thanks to appearances in "Jungle Fever," "Boomerang," and "The Flintstones."
Berry made history in 2002 when she became the first African American woman to win a Best Actress Oscar for her work in "Monster's Ball," and has since been perpetually listed among famous people from Ohio. Her reputation as one of the most talented actors of her time was cemented by this ground-breaking accomplishment. Since then, Berry has been in a number of films, including the X-Men series and the James Bond thriller "Die Another Day."
Berry has a great acting career, but she is also well recognised for her activism and philanthropy. She has worked with various organisations that promote the empowerment of women and children and has been an outspoken champion for those who have experienced domestic abuse.
8) Steven Spielberg: The Legendary Filmmaker
Steven Spielberg is one of the most iconic and famous filmmakers in the history of cinema. On December 18, 1946, he was born in Cincinnati, Ohio. A few of Spielberg's most popular and well-liked films are "Jaws," "E.T. the Extra-Terrestrial," "Jurassic Park," and "Schindler's List." His accomplishments have been recognised with various honours, including three Academy Awards for Best Director.
The films of Steven Spielberg have influenced viewers all around the world and changed the course of cinema history by touching their hearts and brains. Spielberg's films have a timeless appeal that continues to inspire and amuse audiences of all ages, whether they're bringing dinosaurs to life on the big screen or examining the horrors of the Holocaust.
In addition to his work as a filmmaker, Steven Spielberg is a philanthropist who has given millions of dollars to a number of causes, such as healthcare and education. He has opened the path for innumerable others in the business and serves as a great inspiration to many budding filmmakers.
9) Simone Biles: The Unstoppable Gymnastics Champion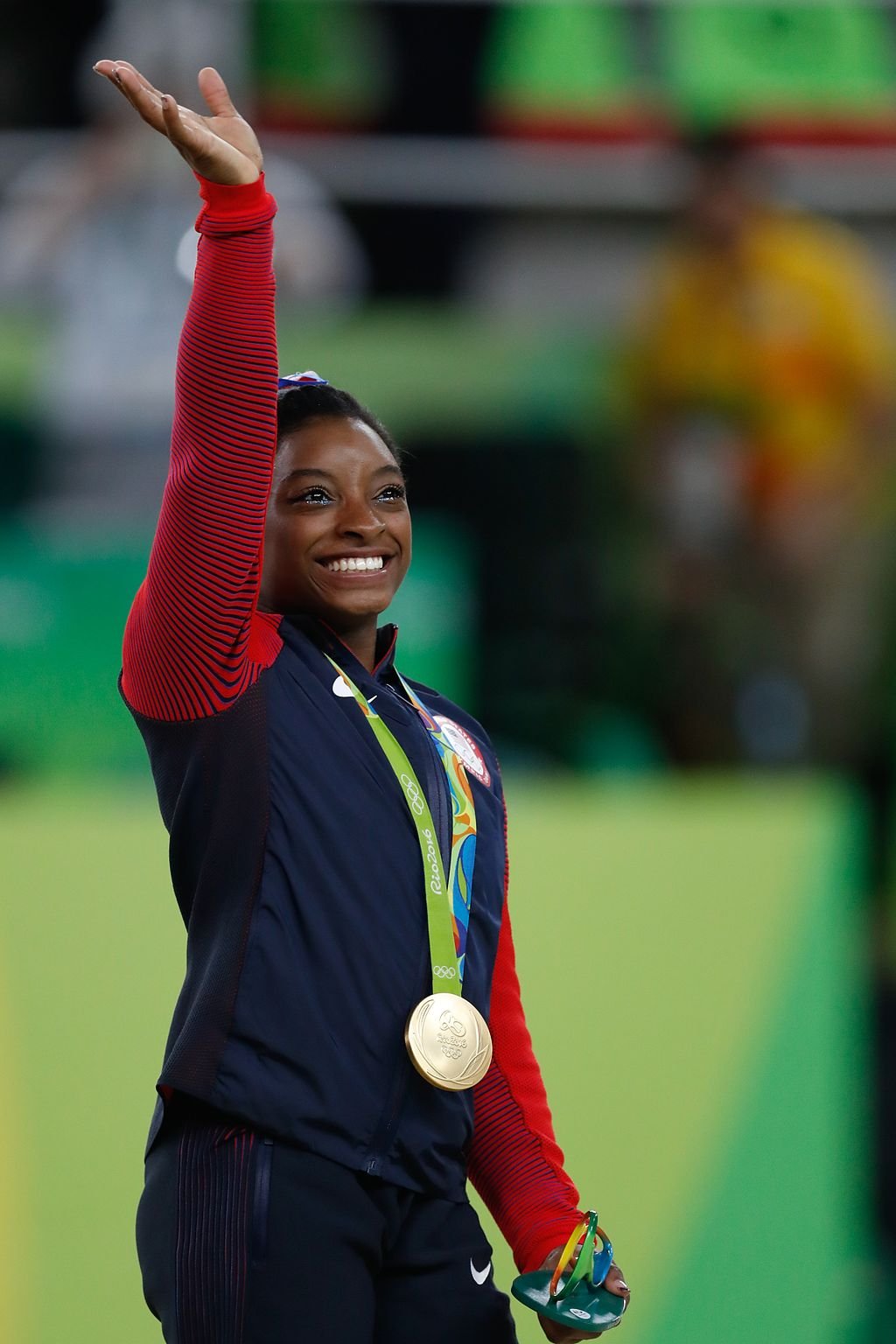 Simone Biles is one of the most celebrated gymnasts in the world, known for her powerful and dynamic performances. Biles began gymnastics at the age of six and rapidly shown her innate flair for the discipline. She was born on March 14, 1997, in Columbus, Ohio. She has accumulated an incredible collection of medals throughout the years, including 30 medals from the combined Olympic and World Championships.
Biles has shattered gymnastics records and established new benchmarks, displaying a level of talent and athleticism that few have ever equaled. Gymnastics fans all around the globe love her hallmark moves, such as the "Biles" and "Biles II" on the floor exercise, which have become associated with her name.
Biles is a champion for mental health and wellbeing in addition to being an athlete. She has been outspoken about her battles with anxiety and depression and stressed the value of getting treatment when required. Many people have been impressed by her boldness and candour, and she is respected both on and off the gymnastics mat.
10) John Legend: The Soulful Crooner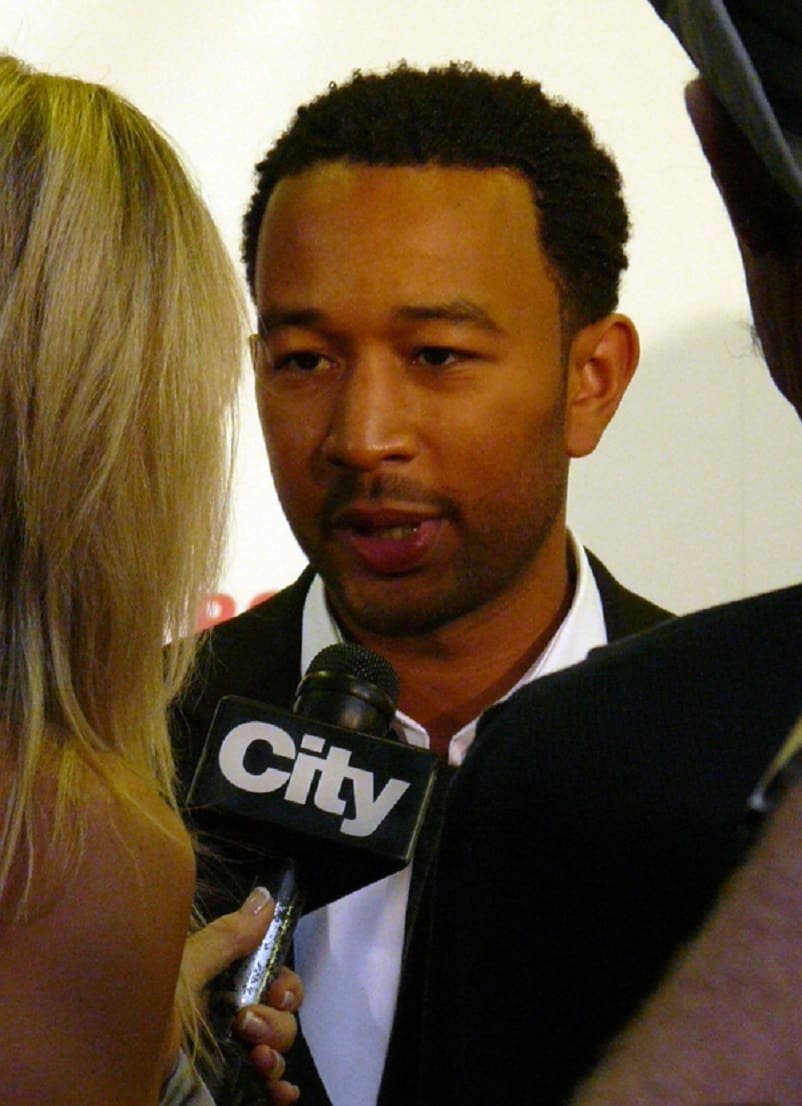 John Legend is an American singer, songwriter, and actor born on December 28, 1978, in Springfield, Ohio. He has earned multiple honours, including 12 Grammy Awards and an Academy Award, and is well renowned for his soulful voice. With his debut album "Get Lifted," released in 2004, Legend launched his musical career and won three Grammy Awards. Since then, he has worked with other well-known musicians and created a number of successful albums.
In addition to his musical endeavours, Legend has supported topics including educational and criminal justice reform through his involvement in social action and charity. His acting abilities have also been on display in a number of films and TV series. Legend is adored in the entertainment world and beyond thanks to his skill, enthusiasm, and dedication to having a good influence.
Some of the most famous and powerful persons in the world were born in Ohio. These people, who range from astronauts to basketball players, inventors, and filmmakers, have significantly affected their areas and contributed to society. Their accomplishments have encouraged individuals all throughout the world to follow their goals and alter the course of history.
These 10 most famous people from Ohio have demonstrated what it means to be passionate, dedicated, and innovative in their respective fields. Their legacies will continue to inspire and shape future generations to come.
FAQs
Who is the most famous person from Ohio?
Answer: There are many famous people from Ohio, but Neil Armstrong, LeBron James, and Thomas Edison are some of the most well-known.
Did any U.S. president come from Ohio?
Answer: Yes, eight U.S. presidents, including Ulysses S. Grant, William Howard Taft, and James A. Garfield, were born in Ohio.
Which famous athlete from Ohio is known as "The King"?
Answer: LeBron James, the famous basketball player, is known as "The King" because of his exceptional skills and achievements in the sport.
Who is the famous filmmaker from Ohio?
Answer: Steven Spielberg, the legendary filmmaker behind many blockbuster movies, including "Jaws" and "Jurassic Park," is from Ohio.
what movie did Halle Berry won an Oscar for?
Answer: Halle Berry won an Oscar for Best Actress for her performance in the 2001 movie "Monster's Ball."