Last Updated on 12th July 2023 by admin
The Ultimate Guide to Finding Your Ideal Home in the Last Frontier
Are you searching for the perfect place to live in Alaska? Look no further! This comprehensive guide highlights the 15 best places to live in Alaska, offering unique insights and detailed information to help you make the right choice. Discover desirable landscapes, lively towns, and various adventure options. Find your slice of paradise today!
The "Last Frontier," Alaska, is a place that has a deep emotional impact. People of all walks of life are attracted to it by its untamed atmosphere, rocky beauty, and strong communities because of the emotional tapestry they generate. Alaska is calling to you if you've ever imagined living in a place where the beauty of nature is your neighbour, and the spirit of adventure permeates the air. We'll take an emotional tour of top 10 best places to live in Alaska, where you can create a life filled with incredible moments and priceless memories. So let's lace up our boots and experience the Great Land's untamed beauty!
1) Anchorage
Where Urban Energy Meets Wilderness Wonder
The hustle and bustle of daily life blends seamlessly with the majestic beauty of nature in Anchorage, the vibrant heart of Alaska. For those seeking a mix between urban comforts and offbeat experiences, Anchorage's bustling energy, diverse culture, and stunning atmosphere make it one of the best places to live in Alaska.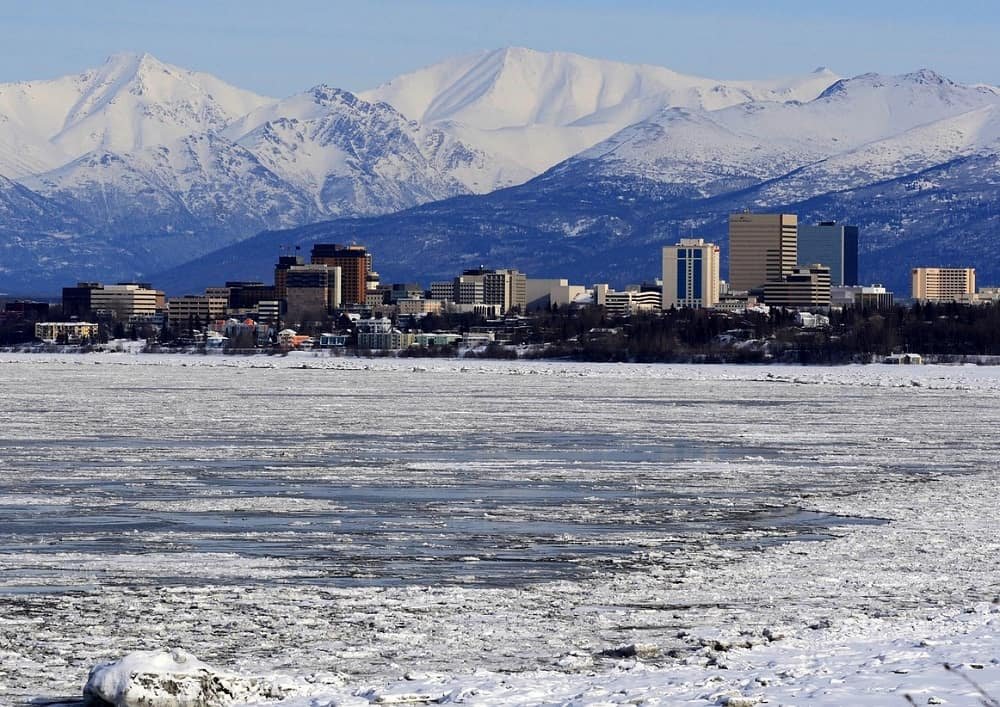 Why Choose Anchorage?
A Vibrant Urban Hub: Anchorage offers the best of both worlds, with a dynamic urban setting with modern comforts, excellent medical facilities, and a bustling arts and culinary scene.
Nature's Playground: Vast wilderness areas are within a short distance from Anchorage and are begging to be explored. The nearby Cook Inlet offers you to view magnificent marine life, while the Chugach Mountains provide chances for trekking, skiing, and mountaineering.
Strong Sense of Community: Anchorage has a strong feeling of community despite its size. Residents participate in cultural festivals, neighbourhood gatherings, and local business support activities, which creates a friendly and inclusive community.
2) Juneau
Where Nature Paints a Masterpiece
Alaska's capital Juneau, which is also among the best places to live in Alaska, is situated on the edge of a wilderness and will take you there where nature rules supreme.  Juneau provides an exceptional environment for anyone looking for a close touch with nature's handiwork, surrounded by soaring mountains, old glaciers, and beautiful waterways.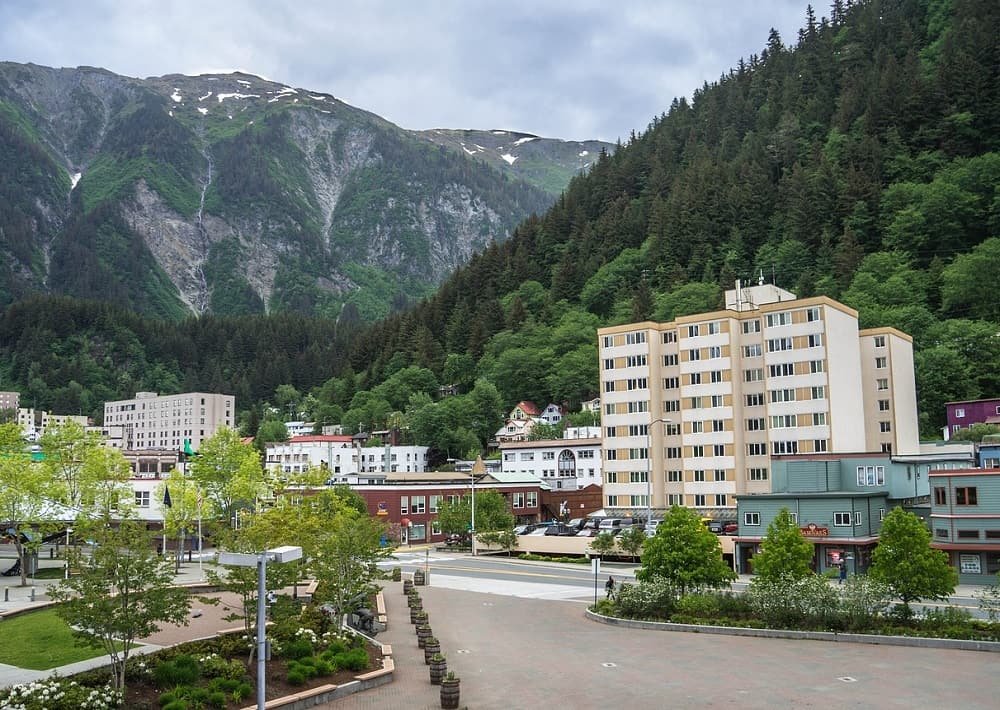 Why Choose Juneau?
Nature's Opulence: Wake up to stunning view of snow-capped peaks, witness glaciers carving into the sea, and marvel at the abundance of wildlife that calls this place home. Juneau is a paradise for nature enthusiasts and photographers alike.
Quaint Charm: Despite being the capital city, Juneau retains its small-town charm. Stroll along the historic streets, visit local shops, and embrace the warmth of the community that welcomes newcomers with open arms.
Outdoor Adventures: The Tongass National Forest, the largest national forest in the United States, provides endless opportunities for hiking, fishing, and wildlife spotting. Take a tour of the stunning Mendenhall Glacier or enjoy whale watching in the nearby seas.
3) Fairbanks
Where Wilderness Meets Warmth
Fairbanks is a city that attracts with its unique combination of wilderness and tough climates located in the centre of Alaska. Fairbanks, commonly known as the "Golden Heart City," welcomes the spirit of adventure while offering the true Alaskan experience. Due to its worldwide fame for the northern lights, it is the best place to live in Alaska.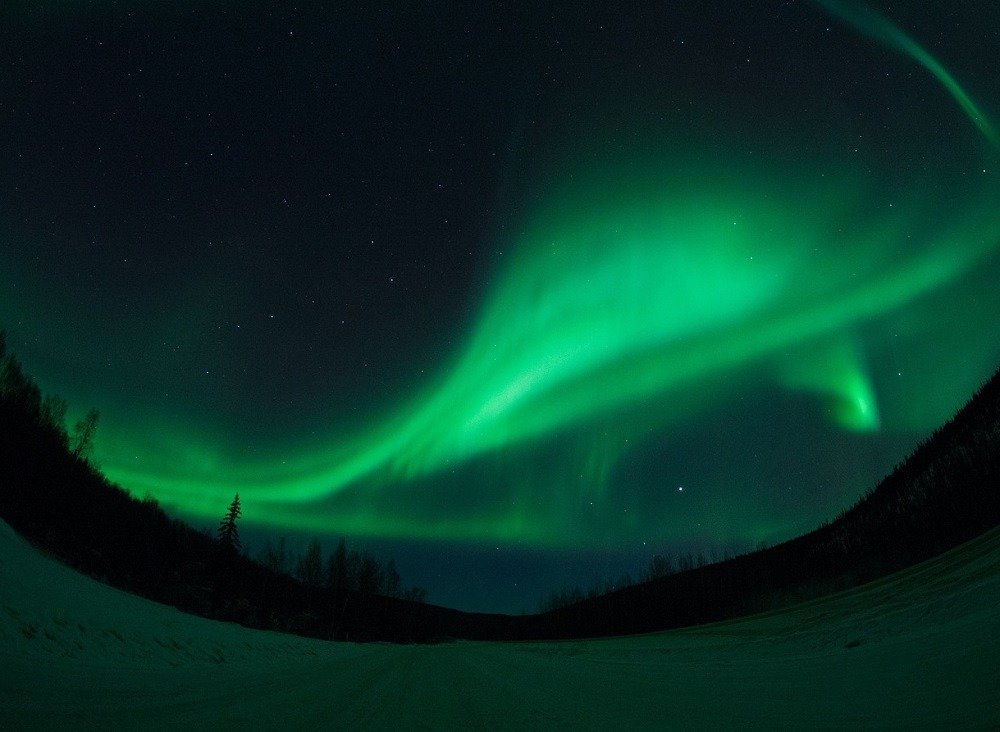 Why Choose Fairbanks?
Nature's Light Show: One of the greatest places on Earth for viewing the breathtaking dance of the Northern Lights is Fairbanks. Be in wonder as the sky bursts into colour, creating a breathtaking display that will absolutely take you breathless.
Academic Excellence: Fairbanks, which is home to the University of Alaska Fairbanks, offers excellent educational opportunities and fosters a thriving academic community and a passion for knowledge.
Cultural Delights: Fairbanks is a centre for culture and innovation. Participate in the annual World Ice Art Championships, where masterpieces are carved from ice and dreams come true, take in theatrical performances, visit nearby art galleries, and so on.
4) Sitka
A Peaceful Haven on the Coast
Sitka, a beautiful city on Baranof Island that exudes peacefully and natural beauty, is a hidden gem. For those searching for peace in nature's embrace, this seaside village provides a peaceful relief, surrounded by soaring evergreen woods and pristine waters, making it one of the best places to live in Alaska.
Why Choose Sitka?
Coastal Wonder: Residents of Sitka have access to breathtaking views and an abundance of marine life because to the city's coastal position. Enjoy the taste of fresh seafood that has just been caught in the water while watching lively sea otters play and spectacular humpback whale's breach.
Historical Significance: Discover Sitka's rich past as once the capital of Russian America. Learn about the region's colourful past by visiting historical places including the Sitka National Historical Park and the Russian Bishop's House.
Sense of Peace: Sitka provides an environment of peace with its calm atmosphere and slower pace of life. Enjoy leisurely strolls along the scenic shoreline, hikes through old-growth forests, and listening to the peaceful sounds of nature.
5) Kodiak
A Wilderness Playground on an Island
Adventurers and nature lovers from all over the world get attracted to Kodiak Island by its peaceful location and wild beauty. Kodiak, the biggest island in Alaska, is a playground for people looking for rough environments, unique wildlife sightings of islands and a close-knit island community.
Why Choose Kodiak?
Wildlife Encounters: The famous Kodiak bears, among the largest brown bears on Earth, are only one of the diverse animal species that make Kodiak globally recognised. Wander around the Kodiak National Wildlife Refuge to see bald eagles, puffins, sea lions, and whales in their natural environment.
Outdoor Paradise: Kodiak is an outdoor enthusiast's heaven with its vast forests, mountains, and superb coasts. Hike through old-growth forests, kayak along secluded coves, or try your hand at world-class fishing in the island's bountiful waters.
Tight-Knit Community: A community culture of Kodiak is strong despite its remote location. Embrace the welcoming nature and kindness of the people living there, who use festivals, cultural activities, and shared experiences to celebrate the unique identity of their island.
6) Homer
Where Land Meets Sea in Harmony
Homer, Alaska, a seaside paradise that exhibits the delicate dance between land and water, is perched on the edge of the Kenai Peninsula. Homer, also known as the "Halibut Fishing Capital of the World," encourages visitors with its beautiful scenery and thriving artistic community. Due of its Chamness, this lovely location is also considered as a place to live.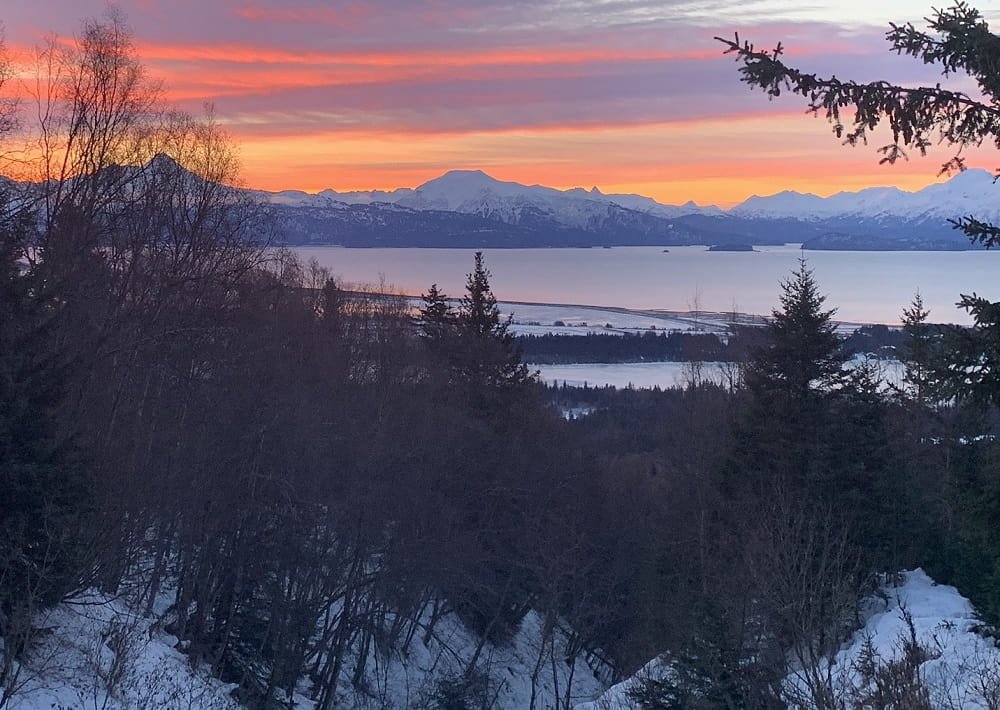 Why Choose Homer?
Endless Coastal Beauty: Homer provides mesmerising views of the Kachemak Bay, where the rugged Kenai Mountains meet the huge ocean. Enjoy breathtaking sunsets, peaceful beach strolls, and bald eagle glimpses.
Artistic Haven: For musicians, writers, and artists, Homer is a paradise. Visit galleries, attend workshops, and experience the vibrant arts the natural world that is available in this creative community.
Outdoor Recreation: Homer has a broad range of outdoor activities, from world-class fishing to adventurous kayaking trips. To see whales, sea otters, and puffins in their native habitat, explore Kachemak Bay State Park, trek the beautiful trails, or go on a wildlife cruise.
7) Seward
Gateway to Glaciers and Adventure
Seward is a welcoming destination for people who enjoy the outdoors and nature lovers because of its location between the mountains and the sea. This coastal community, also known as the "Gateway to Kenai Fjords National Park," provides visitors with a close-up view of magnificent glaciers and a vibrant marine life and listed among the best places to live in Alaska.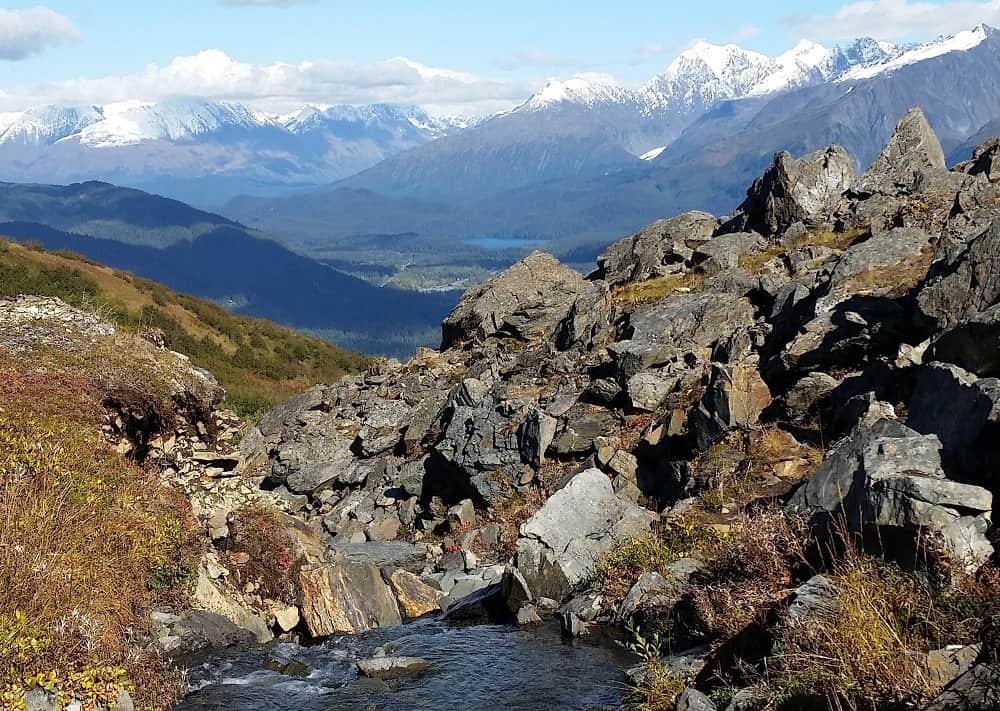 Why Choose Seward?
Glacier Wonderland: Seward is a haven for glacier enthusiasts. Experience Exit Glacier's magnificent splendour up close, or take a cruise through the Kenai Fjords to observe tidewater glaciers calving into the water.
Marine Wildlife: Seward's waterways are filled with marine life, including humpback whales, orcas, sea lions, and porpoises. To see these wonderful species in their natural environment, take a wildlife excursion.
Outdoor Paradise: Numerous adventures in the outdoors are available in Seward, including as hiking, kayaking, fishing, and wildlife sticking around. For an amazing trip, hike the beautiful paths in the surrounding Chugach Mountains or kayak around Resurrection Bay.
8) Talkeetna
Quirky Charm in the Shadows of Denali
At the base of the magnificent mountain Denali, which is Talkeetna is tucked away and attracts visitors with its unique charm, artistic outlook, and stunning vistas. An entrance to adventure and a community not like others, this beautiful and small town perfectly describes Alaska's environment.
Why Choose Talkeetna?
Denali's Majesty: Denali, the tallest mountain in North America, is seen from Talkeetna like nowhere else. Admire its snow-covered the highest point, enjoy flightseeing, or test your skills on a climbing adventure.
Small-Town Vibe: Talkeetna is known for its welcoming and peaceful atmosphere. Discover the area's variety of shops, delight in delicious food at the famous Talkeetna Roadhouse, and engage up a conversation with the colourful inhabitants.
Outdoor Pursuits: Talkeetna is a haven for outdoor enthusiasts, whether they enjoy fishing in the nearby rivers, trekking along beautiful paths, or experiencing the excitement of river rafting. Immerse yourself in nature's amusement park and let adventure guide along the way.
9) Girdwood
Where Mountain Splendor Beckons
Girdwood, which is nestled in the Chugach Mountains, is a stunning hideaway for everyone looking to find comfort in the embrace of the natural environment. With its beautiful forests, breathtaking glaciers, and top-notch ski resort, this mountain village attracts tourists with its alpine appeal, it is widely regarded as one of the best places to live in Alaska.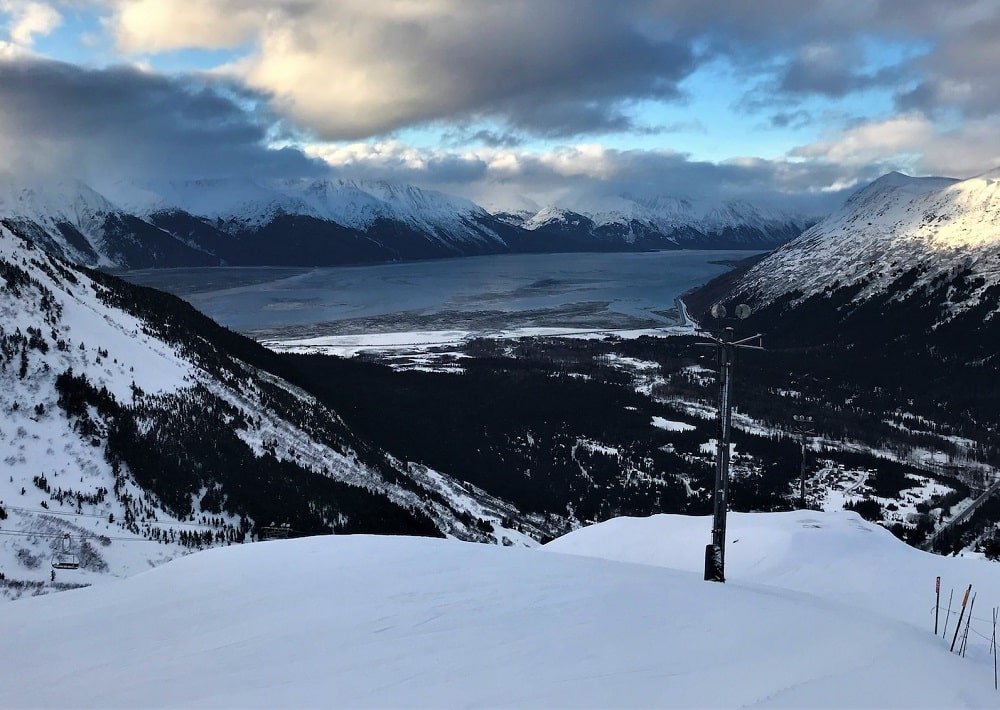 Why Choose Girdwood?
Alpine Wonderland: All year long, outdoor enthusiasts may use Girdwood as a playground. For thrilling skiing and snowboarding in the winter, visit to the slopes of the Alyeska Resort. Explore beautiful hiking paths in the summer, enjoy mountain biking, or embark on an adventurous helicopter flight above the glaciers.
Natural Beauty: Girdwood is surrounded by mighty mountains and old glaciers, and it has unparalleled natural beauty. Take an enjoyable tram ride for 360-degree views, go for a stroll to the breathtaking Virgin Creek Falls, or just relax and take in the peace and quiet.
Sense of Community: Despite its popularity, Girdwood has been able to preserve a sense of a small-town atmosphere. Participate in community activities, take in the thriving music scene, and experience the welcoming atmosphere that Girdwood is famous for.
10) Palmer
A Tapestry of Agriculture and Adventure
Palmer welcomes citizens to experience a way of life that is deeply formed in agriculture and adventure. Palmer is located in the lush Matanuska Valley. Palmer is a location where one may find both peace and a sense of purpose because of its large farmlands, breathtaking mountain scenery, and friendly community.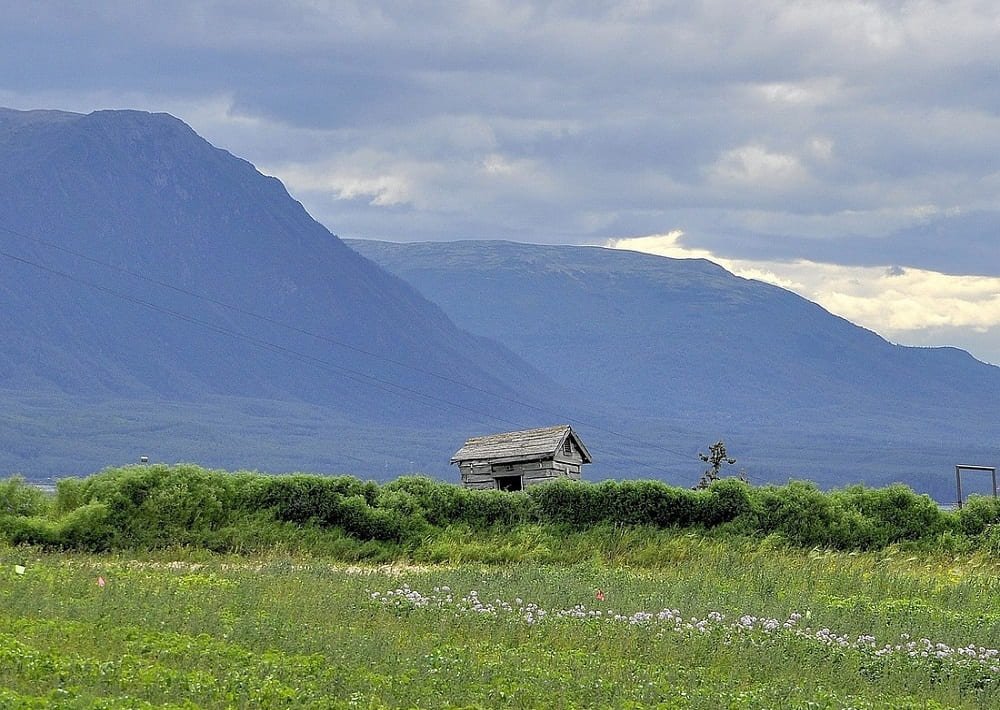 Why Choose Palmer?
Agricultural Heritage: Due of its long history of farming, Palmer is referred to as the "Colony of the Matanuska Valley. Explore local farms, visit farmers' markets, and indulge in fresh produce and locally crafted delicacies.
Scenic Beauty: Palmer provides those who enjoy outdoor activities with a gorgeous environment since it is surrounded by majestic mountains. To fully experience nature's beauties, hike across Hatcher Pass, fish in the clean lakes, or go camping in the forest.
Community Spirit: Palmer takes pride in having a vibrant feeling of community. Get to know the welcoming people living there, take part in activities like the Alaska State Fair, and experience Palmer's welcoming hospitality.
11) Ketchikan
A Gateway to the Misty Fjords
Ketchikan, a wonderful combination of breathtaking natural beauty, rich Native Alaskan tradition, and small-town charm, is hidden away in the southeast corner of Alaska and charms both locals and tourists. Ketchikan, the "Salmon Capital of the World," is one of the best places to live in Alaska because it offers a true Alaskan experience.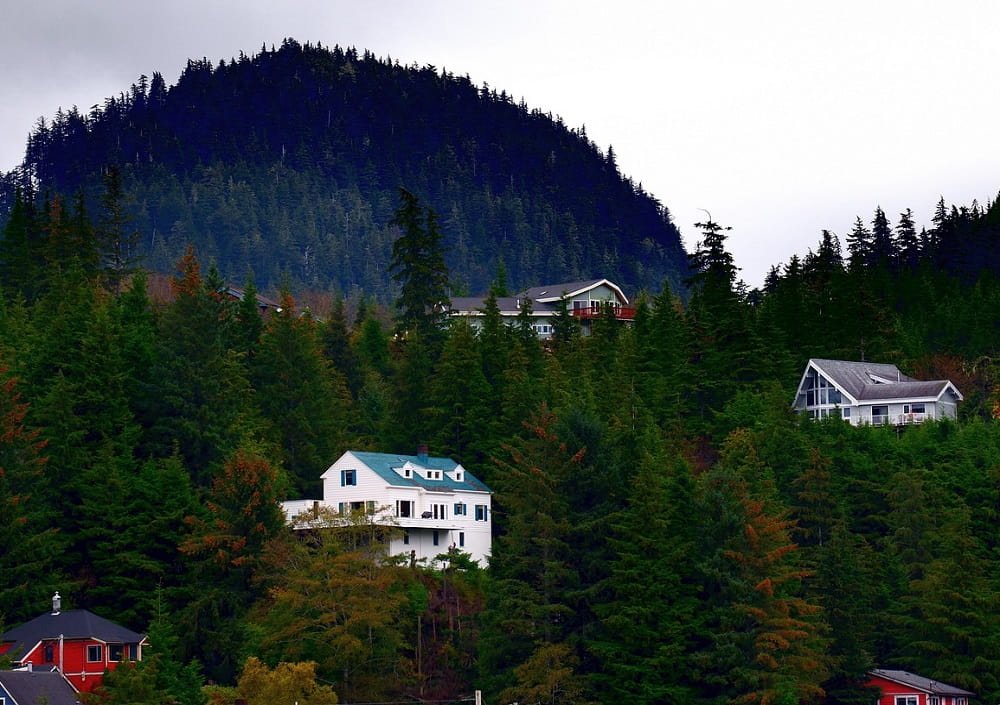 Why Choose Ketchikan?
Misty Fjords National Monument: Discover the breathtaking Misty Fjords, a wild area filled with towering cliffs, famous waterfalls, and comfortable fjords. You may explore beautiful pathways, kayak over calm rivers, and take in the spectacular elegance of this protected natural treasure.
Native Alaskan Culture: Ketchikan takes great pleasure in honouring its Native Alaskan history. Discover the rich cultural traditions of the Tlingit, Haida, and Tsimshian peoples, as well as the craftsmanship and meaning of totem poles, by visiting the Totem Heritage Centre. You can also take in traditional dance performances there.
Outdoor Adventures: Ketchikan provides a variety of outdoor pursuits, including possibilities for world-class fishing and animal viewing. Take a leisurely stroll along the shoreline and take in the tranquil coastal ambiance, cast your line to catch salmon, go bear watching in the nearby forests.
12) Valdez
Where Mountains, Glaciers, and the Sea Converge
Valdez attracts tourists with its spectacular scenery, a wealth of animals, and a strong feeling of community. It is nestled between the towering Chugach Mountains and the crystal-clear waters of the Prince William Sound. This charming seaside community is an undiscovered gem that provides a genuine Alaskan experience.
Why Choose Valdez?
Glacier Paradise: There are glaciers everywhere around Valdez, including the beautiful Worthington Glacier and the breath-taking Columbia Glacier. Take a glacier tour to see the frozen wonders, go hiking to beautiful vistas, and be in awe of the incredible beauty these old ice formations possess.
Adventure Playground: For outdoor adventurers, Valdez is a playground. There are plenty of thrilling endeavours to take part in, from top-notch heli-skiing and snowboarding in the winter to kayaking, hiking, and fishing in the summer. In the remote wilderness of Valdez, embrace the surge of adrenaline and make lifelong memories.
Tight-Knit Community: Valdez has a close-knit community despite its remote location, where neighbours become friends and guests are warmly welcomed. Participate in neighbourhood activities, patronise local businesses, and take in the welcoming atmosphere that characterises Valdez.
13) Skagway
Gateway to the Klondike Gold Rush
Skagway takes its residents and visitors back in time and offers a gateway to experience the wild splendour of the natural surroundings. Skagway is nestled in the breathtaking Coast Mountains and steeped in Klondike Gold Rush history. The adventurous spirit that describes Alaska can be observed in this ancient community.
Why Choose Skagway?
Gold Rush Legacy: The streets of Skagway are lined with colourful buildings that date back to the Klondike Gold Rush era. Walk along Broadway Street, stop by the Trail of '98 Museum, and travel back in time as you learn about the prospectors who once travelled through this town in search of gold.
Scenic Splendor: Skagway is a haven for nature lovers, surrounded by fjords and towering mountains. Witness the area's unique flora and animals by going on a beautiful train journey over the White Pass and Yukon Route, hiking through stunning valleys, or going on a wildlife-watching excursion.
Authentic Atmosphere: Skagway has managed to preserve its authentic atmosphere despite its popularity as a cruise ship destination. Get to know the residents, indulge in some delicious meals, and appreciate the unique charm that surrounds every inch of this ancient Alaskan town.
14) Cordova
A Wilderness Retreat for Nature Lovers
Cordova, which is situated on the shores of the breathtaking Orca Inlet, it is an ideal location for nature lovers and those who are seeking a peaceful destination from the hustle of city life. Cordova offers a peaceful atmosphere for living between unspoiled forests and magnificent mountains.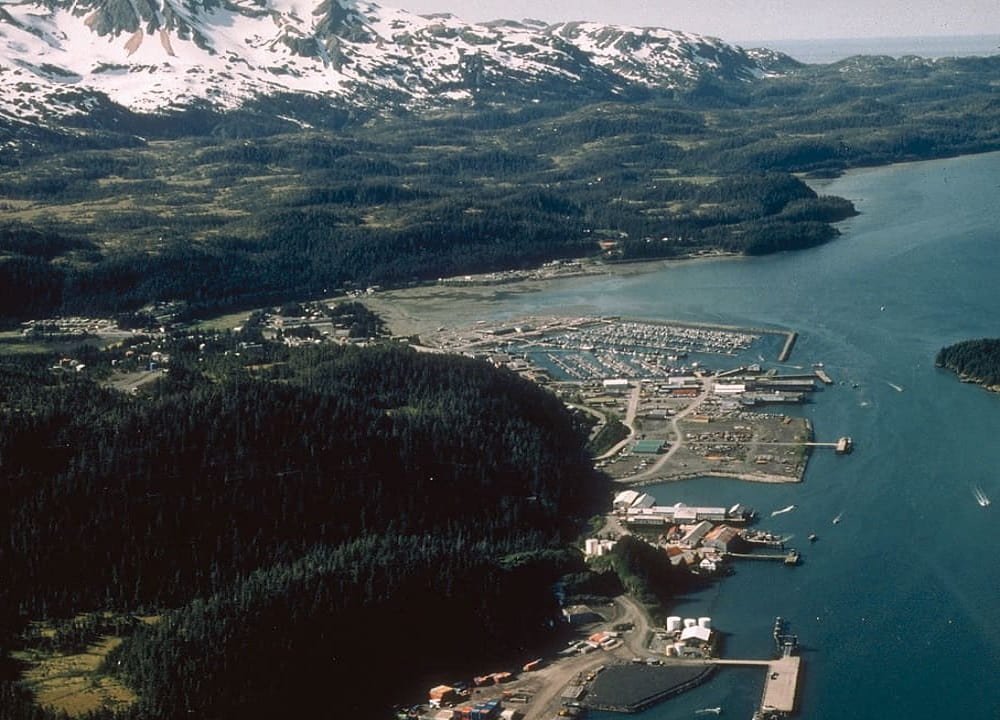 Why Choose Cordova?
Abundant Wildlife: Cordova is known for its incredible wildlife encounters. Awe-inspiring sights include witnessing bald eagles soar overhead, watching sea otters frolic, and spotting bears feeding along rivers. The amazing examples of nature are at right around the corner.
Fishing Paradise: Fishing fans will find Cordova to be a delight, especially for the Copper River's famous salmon. To enjoy the distinctive flavour of fresh, wild-caught salmon, cast your line into the glittering waters, reel in the catch of a lifetime, and enjoy.
Tranquil Surroundings: The peaceful haven of Cordova is a welcome break from the noise and bustle of the metropolis. Enjoy the calmness of the natural surroundings, the cool mountain air, and the peaceful atmosphere of this undiscovered Alaskan gem.
18) Wrangell
Nature's Playground in Southeast Alaska
Wrangell, which is situated on the historic Wrangell Island, attracts nature lovers with its natural beauty, extensive history, and close-knit society. Wrangell is a quiet community with an immersed lifestyle, surrounded by beautiful forests, clear lakes, and majestic mountains.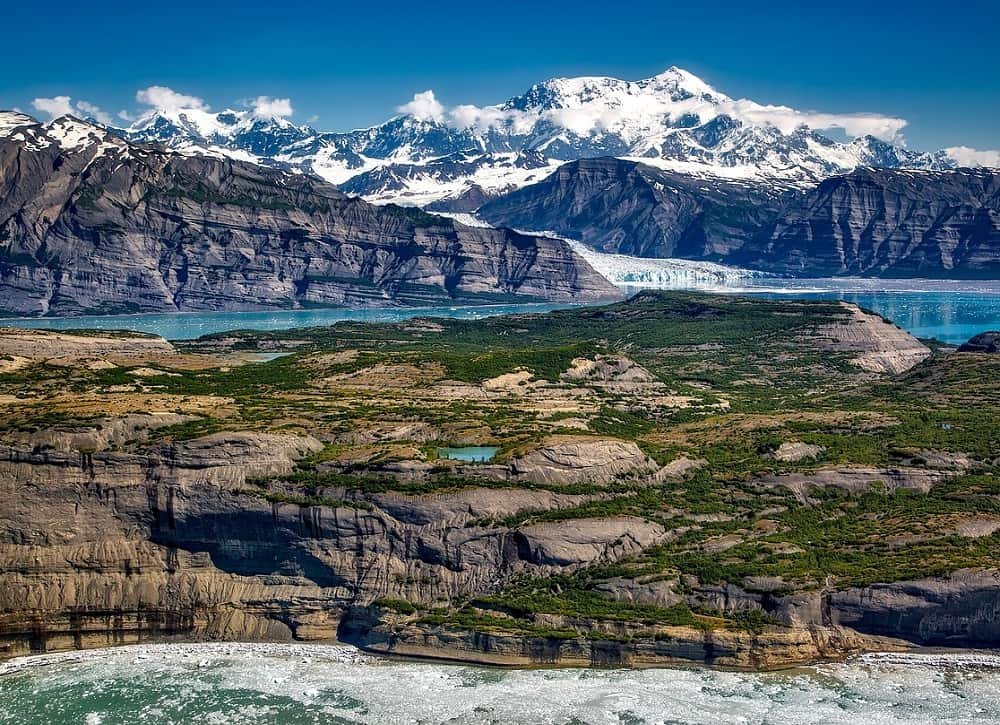 Why Choose Wrangell?
Historical Significance: Wrangell is a historically rich community with a rich Native American heritage and a colourful past as one of Alaska's first settlements. Visit Chief Shakes Island and the Tribal House, learn about the intriguing history of the Tlingit culture, and see Petroglyph Beach State Historic Site.
Outdoor Exploration: Wrangell is a haven for those who love the natural world. Take a boat journey to the adjacent LeConte Glacier, go hiking among old-growth forests, or go kayaking along meandering rivers. Experience the beauty of nature directly and acquire an adventurous viewpoint.
Community Bond: Having a strong sense of belonging is fostered by the close-knit community of Wrangell. Get to know the inviting community that makes Wrangell a genuinely unique place to call home by interacting with the friendly residents, taking part in local activities, and festivals.
Alaska provides an incredible way to live with its immense wilderness, breathtaking scenery, and unique towns and cities. Each of the top 15 best places to live in Alaska has its own unique appeals and attraction. Alaska offers a fantastic way of life for those looking a balance between nature, community, and adventure, whether you're drawn to the adventure and cultural environment of Anchorage, the natural marvels of Juneau, or the small-town charm of locations like Homer or Palmer. So, gather your sense of curiosity and go off to explore the Last Frontier in search of your own personal paradise.