Last Updated on 20th May 2023 by admin
The Finger Lakes: A Natural and Cultural Wonder
The most well-known state in the United States is New York, and its capital city, New York City, is home to several world-famous landmarks. There are many notable landmarks, but the Statue of Liberty, one of the most famous monuments in the world, is the most famous landmark of New York City. However, in this article, we'll be exploring the Finger Lakes of New York, which are rich with natural beauties.
The Finger Lakes region of New York State is the ideal vacation spot if you want to experience natural beauty, cultural diversity, and historical significance. 11 long, narrow lakes that were carved out by glaciers thousands of years ago are found in this region, which lies south of Lake Ontario. The lakes are known as Finger Lakes because they resemble fingers on a hand. This lovely location, situated between Rochester and Syracuse, that seem like thin map fingers.
Are you ready to go on an amazing tour through the heart of Upstate New York? You needn't travel anywhere other than the beautiful Finger Lakes region. The Finger Lakes region is a hive of activity and innovation in addition to being a picturesque marvel. The area is well-known for its wine industry, producing some of the world's best Rieslings. Breweries, distilleries, and cideries abound in the area, and the craft beverage culture is growing. You may find anything in the Finger Lakes to fit your taste, whether you want a crisp white wine, a hoppy IPA or a soft whisky.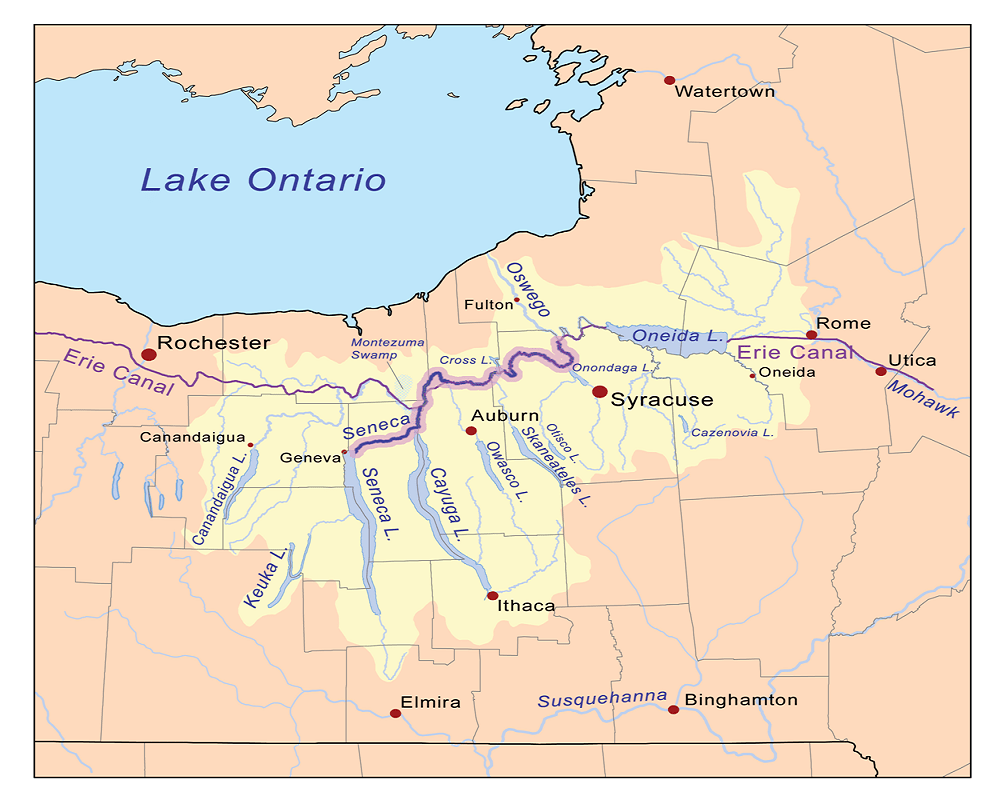 Finger Lakes New York: An Overview
Let's dive more deeply into the enticing attraction of the Finger Lakes, where you may explore amazing natural wonders and cultural gems. Upstate New York's Finger Lakes is a mesmerising region famous for its breathtaking scenery, charming communities, and a wealth of recreational possibilities. The Finger Lakes provide a peaceful and lovely getaway from the hectic urban environment with its eponymous lakes, rolling hills, and attractive vineyards.
Visitors may take part in outdoor activities like hiking and boating, tour the region's vineyards and taste award-winning wines, learn about the bustling arts and cultural scene, and enjoy the flavours of regional food. The Finger Lakes region of New York promises an amazing experience surrounded by stunning natural scenery and friendly people, whether you're looking for adventure, leisure, or a romantic break.
The Legend Behind the Name:
Unveiling the intriguing tale that gave birth to the region's unique moniker.
The amazing stories that have been passed down through the years gave rise to the name of the Finger Lakes region. The Great Spirit is said to have blessed the area with his hands, leaving a mark of his fingers in the form of eleven beautiful lakes. These lakes are lovingly known by the locals as the "Finger Lakes." This fantastic mythology captures the imagination of everyone who visits and lends a sense of mystery to the already beautiful area.
Geography and Landscape:
Discover the geological marvels that shaped the Finger Lakes region into a haven of natural beauty.
The Finger Lakes region, which is surrounded by scenic valleys and rolling hills, has an incredible backdrop that draws outdoor enthusiasts from all over the world. Each of the eleven lakes—Cayuga, Seneca, Keuka, Canandaigua, Skaneateles, Owasco, Otisco, Honeoye, Hemlock, Conesus, and Canadice—has its own special beauty and spreads out like a thin finger. These glacial lakes provide tourists with breath-taking views that leave them in wonder, and they are surrounded by lush woods, vineyards, and lovely villages. The natural beauty of the Finger Lakes will capture your heart whether you're admiring its crystal-clear waters, walking the nearby trails, or taking a gorgeous boat trip.
The Finger Lakes Wine Country:
Indulge your taste buds in the Finger Lakes Wine Country, where vineyards and wineries flourish, creating a paradise for wine enthusiasts.
Did you know that an excellent wine industry can be found in the Finger Lakes region? A famous wine destination, the area's microclimate has been shaped by the deep lakes and offers perfect conditions for grape growing. Exquisite wines, particularly top-notch Rieslings, are produced by the vineyards that border the slopes of the lakes. Visit the many vineyards and tasting rooms spread across the area as you go on a wine tasting excursion. As you drink and enjoy the liquid treasures of the Finger Lakes, let knowledgeable vintners guide you through the delicate flavours and aromas of their award-winning wines.
Exploring the State Parks:
Immerse yourself in the tranquility of Finger Lakes' state parks, where lush forests, cascading waterfalls, and picturesque trails await your exploration.
State parks abound in the Finger Lakes area, providing an escape into the arms of nature. As you travel through the narrow roads and bridges in Watkins Glen State Park, which is famous for its breathtaking canyon and mesmerising waterfalls, you'll be left speechless. Taughannock Falls State Park is home to a stunning 215-foot waterfall that is surrounded by soaring cliffs and lush vegetation. The "Grand Canyon of the East," also known as Letchworth State Park, mesmerises tourists with its imposing canyons, thundering waterfalls, and panoramic vistas. These are just a handful of the numerous state parks in the area that are simply begging to be explored, each showing the natural beauty of the area in its entirety.
Finger Lakes National Forest:
Uncover the hidden gem of Finger Lakes National Forest, offering a serene retreat amidst the lush greenery and a haven for wildlife enthusiasts.
The Finger Lakes National Forest is a hidden gem in the middle of the Finger Lakes area. This magnificent forest, which covers more than 16,000 acres, is a sanctuary for those who enjoy the outdoors. Wander around the forest's numerous ecosystems, which include forests, wetlands, and grasslands, and take in the beautiful atmosphere. Numerous animals may be found in the forest, including migrating birds, white-tailed deer, wild turkeys, and bald eagles. There are many options for exploration throughout the pathways for horseback riding and hiking that wind through the forest. The Finger Lakes National Forest guarantees an enjoyable and fascinating experience, whether you're looking for quiet in nature or expecting to spot unique species.
Outdoor Adventures:
Embark on thrilling escapades in the great outdoors, from hiking and boating to fishing and camping.
The Finger Lakes region has a wide variety of outdoor activities that meet the needs of nature lovers and adventurers. Put on your hiking boots and explore the extensive system of trails that wind through state parks and refuges for wildlife. There is a route suitable for any fitness level, from the difficult walks of Watkins Glen State Park to the relaxed trails of Taughannock Falls State Park. Rent a kayak or paddleboard if you'd prefer to be on the water and glide over the calm lakes, taking in the peaceful atmosphere. The numerous waterways, which are home to trout, bass, and other freshwater species, are sure to attract those who enjoy fishing. Additionally, camping in the Finger Lakes beneath the starry skies provides visitors with lifetime recollections of evenings spent around a crackling campfire.
Museums and Historical Sites:
Delve into the rich history and vibrant culture of the Finger Lakes region through its diverse array of museums and historical landmarks.
The historical sites and museums in the Finger Lakes region provide an enthralling glimpse into the past. Visit the Corning Museum of Glass to be amazed by its vast collection of glass artwork, which includes everything from historic artefacts to cutting-edge works of art. Seneca Falls' Women's Rights National Historical Park celebrates the site of the founding of the women's suffrage movement and offers visitors a chance to travel back in time and learn about the difficulties and achievements of these early advocates for equality. Discover Rochester's Strong National Museum of Play, where kids and adults alike may become lost in the world of toys, games, and imagination. These are only a few instances of the countless historical tourist attractions and museums that depict the story of the Finger Lakes and its vibrant culture.
Finger Lakes Festivals and Events:
Immerse yourself in the vibrant spirit of the Finger Lakes by participating in the region's lively festivals and events.
The Finger Lakes area comes alive all year long with festivals and events that highlight its vibrant culture and sense of community. For a weekend of wine tastings, thrilling music, and mouthwatering cuisine, the Finger Lakes Wine Festival attracts wine lovers from near and far. With parades, grape-stomping contests, and displays of regional craftsmen' work, the Naples Grape Festival honours the region's grape crop. Live concerts, art exhibits, and an exciting procession are all part of the Ithaca Festival, which is hosted in the picturesque college town of Ithaca. These are just a handful of the numerous celebrations and festivals that take place around the Finger Lakes. Participate in the activities to experience the lively atmosphere of the area.
Finger Lakes Cuisine: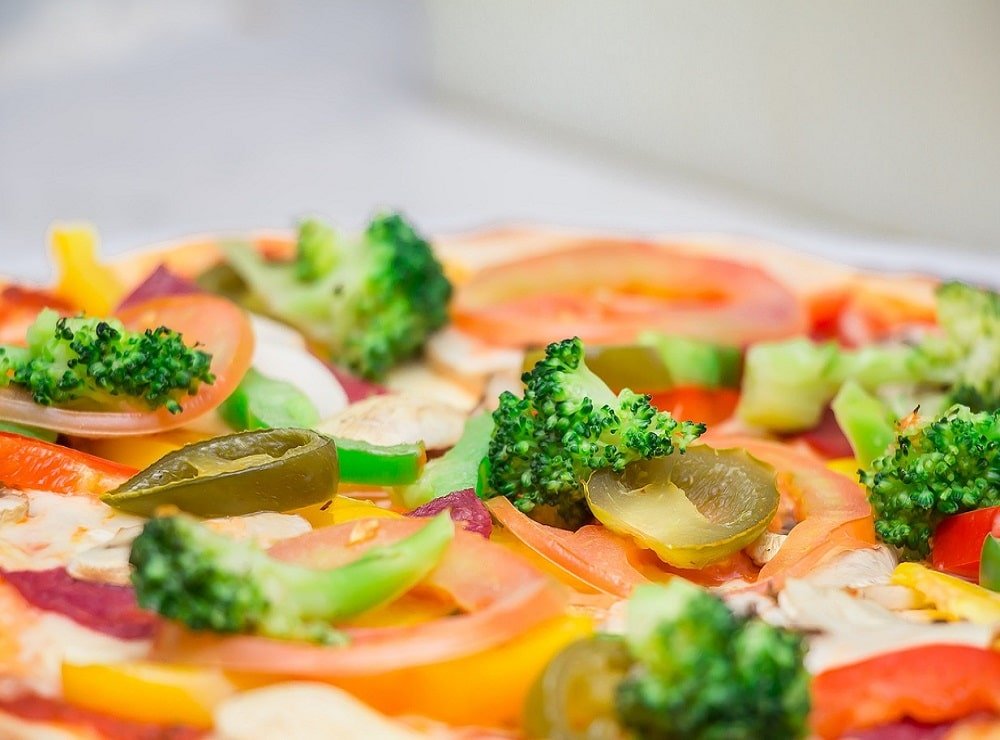 Savor the delectable flavors of Finger Lakes cuisine, from farm-to-table restaurants to charming roadside diners, offering a delightful culinary experience.
A foodie's dream, the Finger Lakes area has a vibrant culinary culture that highlights the richness of local ingredients. Experience farm-to-table dining occasions when chefs highlight the finest foods obtained straight from regional farmers. Visit the farmers' markets and specialised stores in the area to sample handcrafted cheeses, freshly baked bread and handcrafted chocolates. Don't pass up the chance to indulge in the area's famous grape pies, a lovely and distinctive treat that captures the spirit of the Finger Lakes. The culinary options of the Finger Lakes will tantalise your taste buds and leave you wanting more, from beautiful dining establishments with lake views to cosy restaurants providing traditional comfort cuisine.
Finger Lakes Shopping:
Indulge in retail therapy at the Finger Lakes' charming boutiques, antique shops, and artisanal markets.
The Finger Lakes area provides a great shopping experience for every taste, from unique boutiques to antique treasure troves. Explore the picturesque narrow streets of Skaneateles or Canandaigua, where local stores beckon with their well selected selections of apparel, jewellery, and home goods. Discover hidden treasures in the form of antique items, furniture, and emotional mementos while exploring the Finger Lakes Antique Trail. Visit artisanal markets and craft fairs where regional craftsmen sell their handmade wares, including gourmet foods, ceramics, paintings, and handmade soaps. Shopping at a store in the Finger Lakes offers a satisfying and enjoyable experience, regardless of whether your goal is to find an exclusive memento or you simply love exploring unique stores.
Finger Lakes Accommodations:
Rest and rejuvenate in the Finger Lakes' cozy bed and breakfasts, luxurious resorts, and charming lakeside cottages.
After a day filled with exploration and adventure, finding the perfect place to unwind and recharge is essential. The Finger Lakes region offers a diverse range of accommodations to suit every preference and budget. Stay in a cozy bed and breakfast nestled in a quaint village, where personalized hospitality and homemade breakfasts await. Indulge in the luxurious amenities of a lakeside resort, complete with spa treatments, gourmet dining, and stunning lake views. For those seeking a more rustic experience, rent a lakeside cottage or cabin, where the soothing sounds of nature will lull you into relaxation. Whatever your choice may be, the Finger Lakes' accommodations provide a comfortable and inviting home away from home.
Finger Lakes Family Fun:
Create unforgettable memories with your loved ones through a plethora of family-friendly activities and attractions in the Finger Lakes.
There are many family-friendly activities and attractions in the Finger Lakes area that are suitable for visitors of all ages. Discover unique creatures from all around the world when you visit the Rosamond Gifford Zoo in Syracuse. Discover Rochester's Strong National Museum of Play, which has imaginative play spaces and interactive exhibits. Learn about the history and ecology of the area while enjoying a picturesque boat cruise on one of the lakes. At the various water parks and amusement parks situated around the Finger Lakes, have a thrilling day. Families may bond over shared activities in this interesting area thanks to the wide range of possibilities offered.
Finger Lakes Arts and Culture
Immerse yourself in the artistic and cultural wonders of the Finger Lakes, from galleries and theaters to music festivals and live performances.
The Finger Lakes area has a thriving arts and culture environment that highlights the talents of local performers and artists. Visit art studios and galleries for a look at and purchase original works different art in a variety of media, such as paintings, sculptures, ceramics, and glasswork. Attend live events where great actors, musicians, and dancers attract audiences with their inventiveness and skills at theatres and music venues. The Finger Lakes also play host to a tonne of music events all year round, from folk and blues to jazz and classical. Immerse yourself in the arts and culture of the area and let the Finger Lakes' artistic expressions encourage and motivate you.
Finger Lakes Weddings and Romance: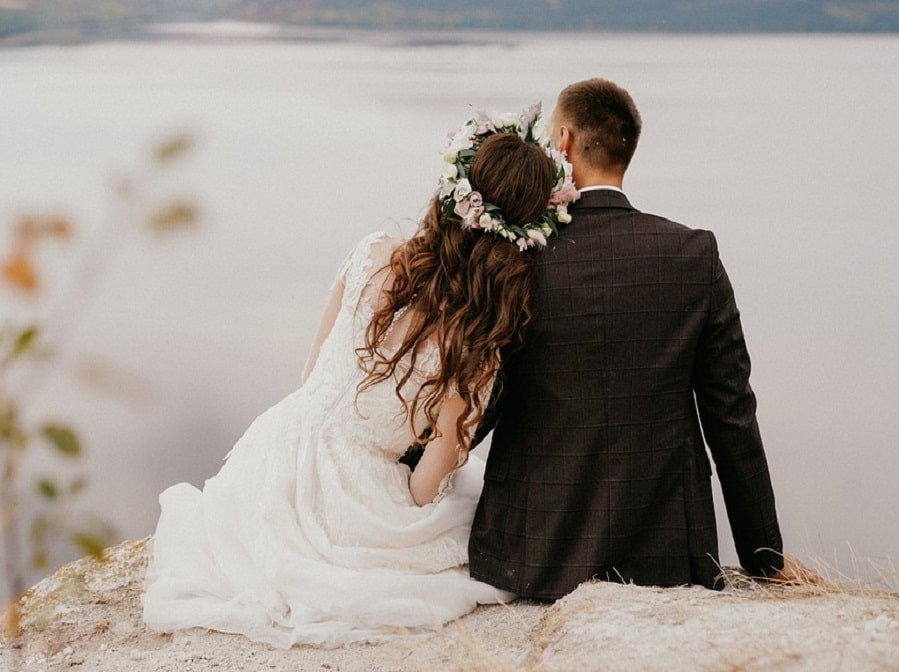 Exchange vows amidst the picturesque landscapes and romantic ambiance of the Finger Lakes, creating a dreamy setting for your special day.
The Finger Lakes region provides an idyllic backdrop for weddings and romantic getaways. Imagine saying "I do" surrounded by the serene beauty of a vineyard or overlooking the sparkling waters of one of the lakes. The area has a wide range of locations, from picturesque barns and stately estates to lakeside resorts and exclusive bed & breakfasts. Professional wedding planners and suppliers are easily accessible to assist realise your vision, guaranteeing a flawless and unforgettable event. The Finger Lakes will provide the backdrop for an absolutely wonderful and memorable wedding, whether you're planning a large event or a small gathering.
Finger Lakes Road Trip Itinerary:
Embark on an unforgettable road trip through the scenic routes of the Finger Lakes, discovering charming towns, breathtaking vistas, and hidden gems along the way.
The Finger Lakes region is ideal for a road trip experience because of its meandering roads, beautiful scenery, and attractive attractions. Start your tour in the energetic city of Rochester before travelling south to discover the stunning Finger Lakes. Visit the widely recognised Watkins Glen State Park, where a stunning canyon and tumbling famous waterfalls will amaze you. Continue travelling east until you reach the little town of Skaneateles, which is famous for its posh shops and gorgeous lakeside location. Visit the Women's Rights National Historical Park in the town of Seneca Falls, which served as the cradle of the women's suffrage movement. Wineries, beautiful towns, and expansive landscapes of the lakes may be found as you go deeper.
Finger Lakes Photography Tips:
Take stunning photographs of the region's scenery and attractions by using these photography suggestions to capture the beauty of the Finger Lakes through your lens.
Find the Golden Hour: Use the "golden hour," which is the period between dawn and sunset, to your advantage. Your images will have lovely, flattering lighting during this gorgeous time of day.
Experiment with Reflections: There are several possibilities to take beautiful reflection photos around the Finger Lakes. To capture mirror-like reflections that give your photographs depth and visual interest look for peaceful spots near lakes or waterfalls.
Embrace the Seasons: Each season in the Finger Lakes brings its own unique charm. Capture the vibrant colors of fall foliage, the blooming flowers of spring, the lush greenery of summer, or the glistening icicles of winter. Embrace the seasonality and let it enhance your photography.
Explore Different Perspectives: Don't be afraid to get creative with your compositions. Experiment with different angles, viewpoints, and focal points to add variety and intrigue to your shots
FAQs about Finger Lakes New York
Q: How can I get to Finger Lakes New York?
A: Finger Lakes New York is easily accessible by car from major cities such as New York City, Buffalo, and Toronto. Alternatively, you can fly into Rochester or Syracuse and rent a car to explore the region.
Q: What is the best time to visit Finger Lakes New York?
A: The Finger Lakes region offers something to enjoy year-round, but the most popular times to visit are during the spring, summer, and fall. Spring brings beautiful blooms and vibrant colors, summer offers opportunities for water activities and festivals, and fall delights visitors with breathtaking foliage and harvest events.
Q: Are there any water sports activities available in the Finger Lakes?
A: Yes, the Finger Lakes region is a haven for water sports enthusiasts. You can enjoy activities such as kayaking, paddleboarding, boating, fishing, and even swimming in the clear waters of the lakes.
Q: Can I visit wineries in Finger Lakes New York?
A: Absolutely! Finger Lakes New York is renowned for its wine production. There are numerous wineries and tasting rooms where you can sample a wide variety of wines, including the famous Rieslings.
Q: Are there accommodations available in the Finger Lakes region?
A: Yes, the Finger Lakes offer a range of accommodations, including hotels, bed and breakfasts, resorts, vacation rentals, and campgrounds. There's something to suit every traveler's preference and budget.
Q: What are some must-visit attractions in Finger Lakes New York?
A: Some of the must-visit attractions in Finger Lakes New York include Watkins Glen State Park, Taughannock Falls State Park, the Corning Museum of Glass, and the Women's Rights National Historical Park in Seneca Falls.
New York's Finger Lakes area attracts visitors with its outstanding beauty, variety of attractions, and welcoming atmosphere. There is a feeling of magic in the air, from the beautiful lakes to the rolling hills and attractive villages. The Finger Lakes have it all, whether you're looking for outdoor adventures, cultural encounters, gastronomic pleasures, or just a peaceful refuge in nature. Pack your luggage, experience the Finger Lakes region of New York, and follow the trail of the fingers. You're about to uncover a fascinating new universe.